ArcheAge
ArcheAge is a 3D-sandbox, fantasy MMORPG by XL Games, All players begin their journey on either the Nuia or Harihara continents. From there they explore the world, cooperating or competing with each other. Need Archeage Gold and Archage Items? R4PG is the right place to get all of this!
R4PG Internet Game are both producer and seller of Archeage Gold & Items. Being in this industry since 2014, we decided to build up this online store to benefit all the ArcheAge players from all around the world with our 3 advantages: Most competitive price, fastest delivery and 100% security guaranteed.
We offers cheapest Archeage Gold and Items for all gamers. If you have huge and constant need for Archeage Gold, we believe that you will have a very satisfied purchase experience in our Archeage Gold Store - R4PG. If you are reseller, you may contact us for a permanent business cooperation.
We would like to be your perpetual partner throughout Archeage Gold. Just feel free to place your order, we are ready to serve you now.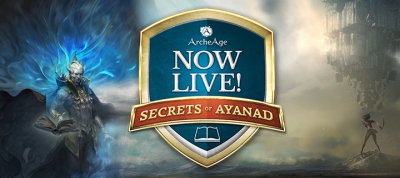 13
Mar
Gather your allies and prepare for adventure: the Secrets of Ayanad update is live! Log in today to explore Diamond Shores, a zone teeming with new challenges, treasures, and arcane power.