Archage Discover the Secrets of Ayanad, Now Live!
R4PG Game Store
Date: Mar/13/15 04:19:47
Views: 23
Gather your allies and prepare for adventure: the Secrets of Ayanad update is live! Log in today to explore Diamond Shores, a zone teeming with new challenges, treasures, and arcane power.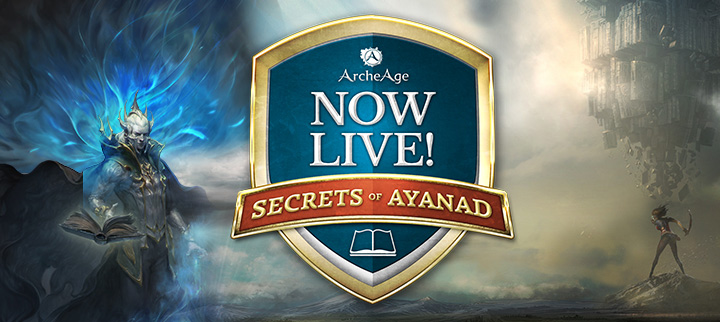 Gain 5 new character levels unlocking new skill points and max-level abilities.
Uncover the secrets of Ayanad Library, a multi-dimensional dungeon home to colossal enemies and epic rewards.
Forge mighty Ayanad and Obsidian weapons with new and unique stat combinations.
Discover new housing districts in Diamond Shores plus new recipes, costumes, and more.
Packed with goodies and patron time, all-new Secrets Packs are now available!
The journey to level 55 awaits, adventurers – we'll see you in the heart of Diamond Shores!