Arena PvP Suggestions!
R4PG Game Store
Date: Apr/28/16 23:01:54
Views: 274
So first a lot of "PvE players" doesn't want to be forced to play pvp dailies... im not really sure what they want but they don't want account shared HM level either so my guess is they wanted just wanted soulstone... also people are complaining that there is no people in BSH or E.Fleet supply chain anymore...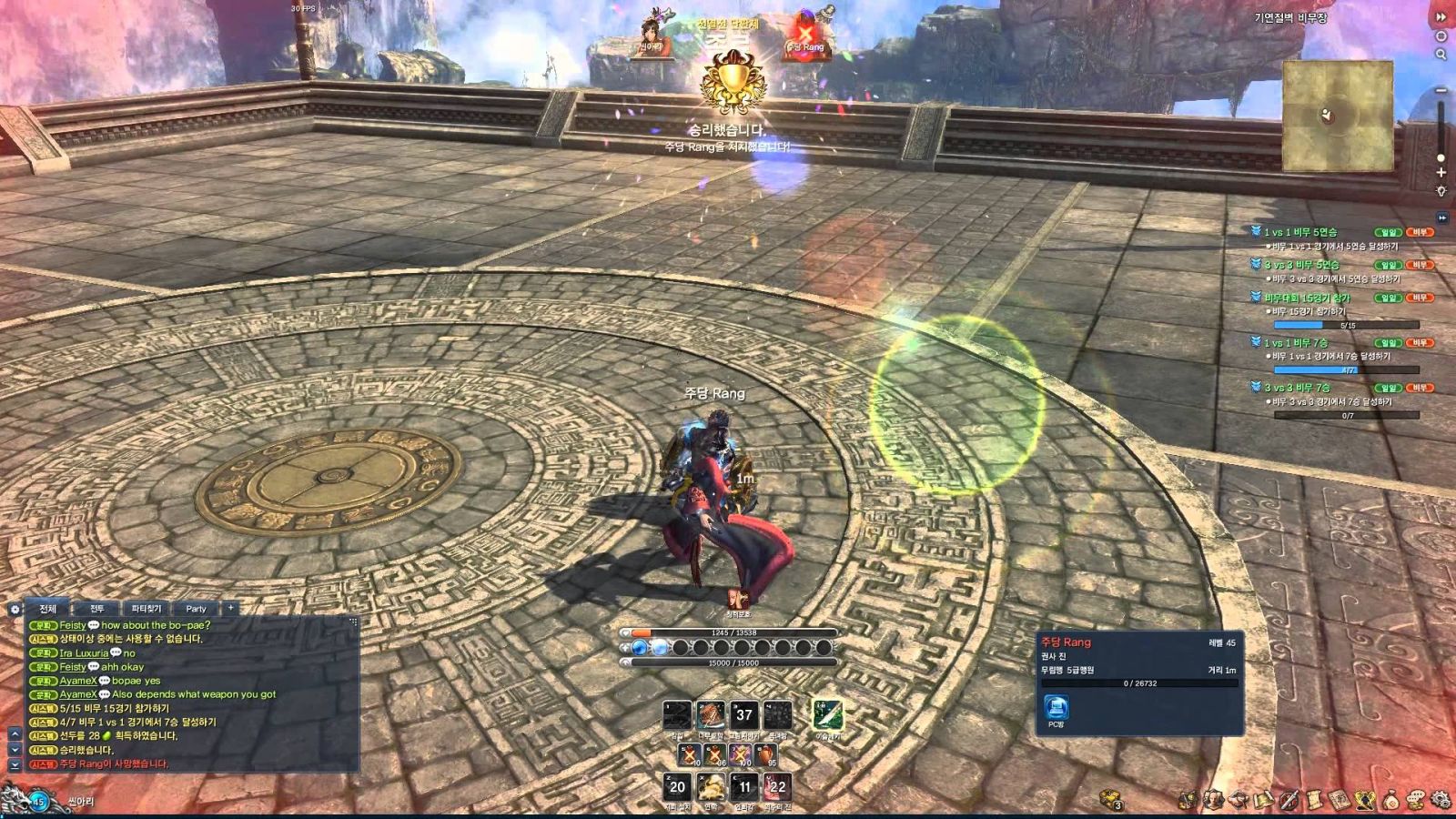 PvE Suggestions!!!!
10siren emblem and 5siren essence = small soulstone pouch
10pirate emblem and 5nightshade essence = small soulstone pouch
this suggestion will make people do BSH and Poh dailies and doing HM levels will be a little bit faster and also maybe not so boring? :D price may be change... im not really a pve player so the price might be a little bit too high...
since this item is pretty rare every boss should have 50% change to drop 1essence
since "siren essence" and "nightshade essence" is tradeable, there will be a new valueable item to sell for bns gold.
Pros
People will always kill boss.
People will buy the emblem from shop.
New player friendly
Cons - I don't really know what the cons are yet, so i'll wait for people to say it.
people will have alot of soulstone that it may soon become fusion powder.
Tell what you want to add for PvE suggestion that "pve players" may agree, will be added in the list
secondly "PvP players" doesn't want to be forced to do PvE Dailies... they also want to have a fair battle, although people would quit if they don't know how to use the class they are using either (this comes from my personal experience in Dragon nest, 50battle have 15 the same players....) so...
Arena PvP Suggestions!!!!
add "Arena Training expansion ticket" that let us have all skill points of HM without really having it ( can only be use in Arena ) ("" may or may not be included in 6 vs 6 pvp mode "")
all available skills that isn't unlock should be able to buy with the rewards given buy arena (i know a skill that can be bought with zen beans already, so no need to flame me :D)
this suggestion will always make their "main char" active on PvE but also not them waste their time spending time grinding HM levels and enjoy their pvp without 1 year wasted..
on the question on how their "main char" active, they will need blade and soul gold for every new class to buy "arena Training Expansion Ticket for this time 1bns gold = 18HM coin this means they need 45gold for 1 "arena Training expansion ticket"...every class they make needs to have a lot of arena pvp to have their hongmoon secret technique...
Tell what you want to add for PvP suggestion that "pvp players" may agree, will be added in the list
Hey guys, I tried to consider (Blade and Soul's budget, pve players, and pvp players in this topic) i just hope everyone agree on this and help me make this topic a better and more idea in the coming future and make BnS make those idea come true... on how blade and soul's budget included... siren and pirate emblem are now valuable for new players so if new player comes they will go farm BSH and Poharan and get alot of essence.. also arena training expansion ticket is atleast 30 - 45gold so if they want to play pvp they might want to buy it with NCoin instead of HMcoin.... the EXP food is still valuable for people who wants PvE challenges, also since 6 vs 6 exists now, people would want a max level character... ( a better alt for this is a guild vs guild ) and make a guild pvp rankings, making pve lovers that also likes a little bit of pvp a little bit of love, also guild are always in pve... everything in this sentence are my own opinion for pve and pvp combined, i would love to have my guild visible on the ranking if i ever have a guild that have alot of achievements, (if guild vs guild exist, maybe even a rank of my guild in the top) maybe most active guild rankings.... and other kinds of rank worthy achievements.
i wanted to add, blade and soul gold perquest but everytime i wanted to add it, it would make prices go higher if it always get bought the moment it gets to the auction house, just like my experience in dragon nest, everytime i put my item for the lowest price so i could have my bns gold instantly they buy it without a minute pass by, so i made my price higher, and then people make the price higher too until it became a highprice that new players didn't have enough money to buy it and i hear complains after...
i kind of don't get it, the price would go more down? if the price would get lower than 1gold = 18HM coin then the price would be higher since it's already 45gold for the prices i can see today, if it gets even lower then it would be 50gold or 60gold or maybe more.... the price would go high either because people need to buy Ncoin for them to buy bns gold in the currency exchange... so if they buy "Arena HM ticket" for 50+ gold then alot of people would want to buy Ncoin instead and Blade and Soul will get profit for it... also this " arena HM ticket" is only for Arena pvp (1 vs 1 and 3 vs 3)... so i don't think people would spend more than 45 gold if they don't do pve and only pvp....
i still don't have pro's or cons in this "Arena HM ticket" so if you could explain me a bit more i might be able to think a pros and cons...