Blade and Soul Meet the Team - Part One
There's a whole bunch of people working together with the Developers at Team Bloodlust to bring Blade & Soul to the West.

Some of these team members you'll see on Livestreams, at gameshows, on the forums or answering questions via Twitter and other social media. Some of them will be working tirelessly behind the scenes to ensure that feedback is gathered, content is localized, and everything runs on schedule.

Over the next few weeks, we'll introduce you to several members of staff, all from different departments, who are part of the Clan bringing you Blade & Soul. So sit back and let us introduce you to the Blade & Soul Team!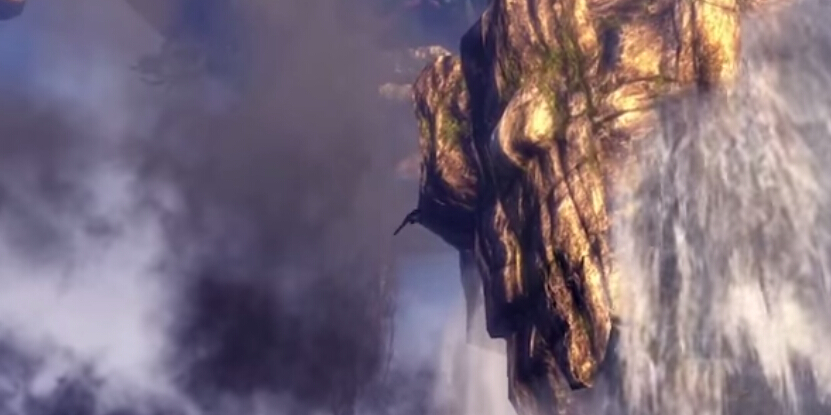 What sort of things do you do on a regular day in your role?
Now that our team has renamed locations, characters, items, and skills, my primary task is to rewrite quest dialogue. I find a quest in-game with my character, decide what sort of personality fits the Non-Player Characters involved, and rewrite the dialogue within the limitations of space and quest objectives. I also give and receive notes and edits from other writers, make decisions on larger quest objectives and lore (with the other writers), and assist the localization manager, the Dev. Team, marketing, the European localization teams, and anyone else that might have a query related to game terms, language, or lore.

Tell us about an interesting or amusing thing that has happened while working on Blade & Soul.
While naming the locations, item, and NPCs of the world of Blade & Soul we came up with several amusing names (at least I found them amusing). Through the voting and feedback process, several of these made it into the game such as "Ploggles" (a race of frog-like creatures), "Grassquatch" (a grassy sasquatch… as one might expect), "Justa Cave" (a cavern that may or may not hold an underground fighting ring), and "The Merry Potters" (a crafting guild that specializes in pottery). The "Tree Fellers" is our name for the woodcutters' gathering guild, just barely beating out other suggestions such as "Wood You Believe", "We're Stumped", and "Gituda Choppers". A few other honorable mentions that didn't quite become our final guild names include: "For the Halibut" (fish guild), "Boulder Dash" (mason's guild), "Herbin' Legends" (herbalist guild), "Nice to Meat You" (hunter's guild), "Stoke Blokes" (coalminer's guild), and "We Can Dig It", "The Underminers", "Totally Loded (mining guild)."

What sort of challenges have you encountered working on B&S?
We will occasionally run into characters or situations in-game that reference specific Korean or East Asian folklore that we are not familiar with. Balancing a desire to preserve the original intent while making sure all western players will be able to understand and enjoy the material can be a challenge.

Who are you and what do you do for Blade & Soul?
I'm Mark Hulmes and I'm the Senior Community Manager for Blade & Soul. You'll be seeing me in Livestreams along with members of the production team and our esteemed Community Director, Omeed. I'll be monitoring feedback, chatting with players in the forums and handling our social media channels. I'll also be running around in-game as my Kung Fu Master come launch!

How does your role help bring Blade & Soul to the west?
A big part of my role is going to be focused on feedback and making sure that what our fans are saying gets back to the development and executive teams. Feedback is really important to me and I've always seen the Community Manager role as a liaison with fans, not just for the company to the players but for the players to the company. This has involved me stalking a lot of fansites (hi, Blade & Soul Dojo posters!) and monitoring conversations about Blade & Soul as well, helping the publishing and development teams make the Western release the best it can be.

I'm also going to be sharing all the awesome content that our fans create and events they organize once folks can start getting involved and playing Blade & Soul.

How did you first get into the games industry?
My background is primarily in acting and theatre, and after scaring myself out of a place at a prominent UK Theatre School I decided to apply for a job at a games company where some friends worked. They were looking for Customer Support and I had a good attitude and communication skills so they hired me. I was pretty lucky as I had no industry experience but they trained me and within a few months I had started training new employees myself, once our recruitment slowed down I moved to the Community Management Team and stayed there for a long time. It's been great and I've gotten to do some amazing things, released games and attended gameshows, it's really a dream job!

Is there anything you want the Blade & Soul fans out there to know?
Honestly, I'm so excited for you to get your hands on the Western release of Blade & Soul. I know many of you have been waiting patiently and I just want to say that it's going to be worth it. Everyone on the team is 100% committed to making this the best regional launch ever. I simply can't wait!


Who are you and what do you do for Blade & Soul?
My name is Brett Jaxel. I am a creative writer working with the localization team (L10N as we call it) under JT Hwang, the localization manager. Along with the other writers, I am responsible for writing and re-writing all of the text that will appear in the North American English version of the game including everything from location names and character names to dialogue and quest summaries.

How does your role help bring Blade & Soul to the West?
As writers, our goal is to provide the best in-game experience for any and all players. We also want to ensure that Blade & Soul isn't simply "translated" into English, but is presented in a way that will be accessible to all western players while simultaneously preserving the unique East Asian setting and lore of the game. The world of Blade & Soul is a unique setting of incredible beauty and broad possibilities. Our job is to fill that world with fully realized characters, diversity, humor, drama, and goals that carry meaning. When your level 30 Gon Kung Fu Master breaks into a pirate stronghold, we want to ensure there is a purpose and meaning driving the action. We also want our pirates to be entertaining and world appropriate. We want every experience to be an entertaining one that leaves players yearning for more.