I think Guns are the only way to fix this
With the server mergers factions have become disproportionate. Case in point server group six is always high red pop, low blue pop. Before the grouping/merger happened juwol SSP was red run. However blues at least 2-3 times a day would push red out and mine for an hour or so, also blue players could disrupt reds mine phase.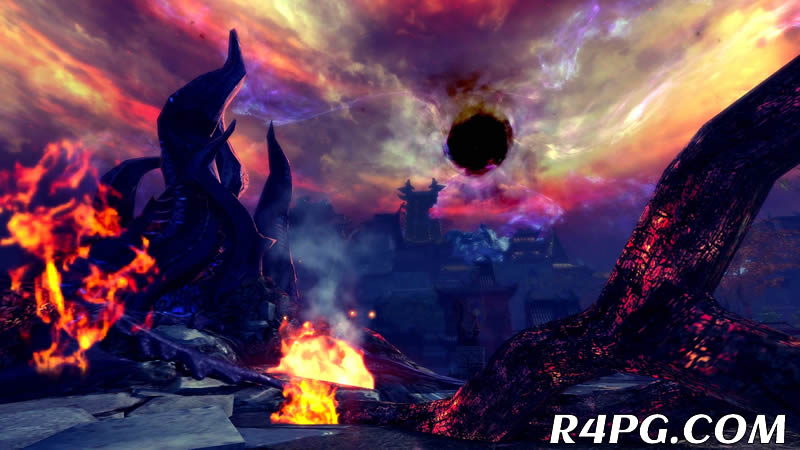 When the merger happened blues and reds rushed server group sixes SSP. Reds filled and mined ch 1, 2, and 3, blues started and failed the mine phase in ch 4 as there was that many reds to the blue population. Since then I have not seen group 6 blues complete a single mine phase ( i play a lot). Now there are only 2 chs for SSP and reds just go uninterrupted back and forth. Blues have not done a single mine phase.
Reds population is so high that they not only mine SSP but clear the fields completely while doing so. Blues are unable to do anything in SSP.
Now I'm sure a lot of people reading this would say to just go red or buy your moonstones after farming. I'm no noob (HM11) I was the first 1st lieutenant on juwol and have about 5000 open world kills on reds so I've spent a fair amount of time in SSP. It's broken and doesn't work the way it is right now.
I'm sure the red majority of the server probably loves the way things are right now. I personally do not want SSP to be one faction run 100 percent of the time, if it was at least 90 percent owned red and 10 percent blue at least that wouldn't be so bad. However the way the populations are so disproportionate blues have no chance to mine at all.
I personally like being the lower population faction (more people for me to kill) but the difference in size is insurmountable, I know server group 6 is out of wack and I've heard that 2 groups are red owned, 2 are blue owned and 1 is mixed.
Clearly mistakes were made and data on population of active players for factions prior to the merge was wrong.If the data was good how did reds on server group six 30 minutes into the merger manage to fill and mine 3 chs and have enough players to cause blue to fail the 4th ch?
Your data was bad, you can't correct a problem until you admit there is a problem.
I think guns are the only way to fix this.
Guns never left SSP, the only way to get them is now to spend 100 blade and soul gold for a key that gives you a gun. The problem with this is 100 bns gold is a shit ton of money, its not cheap. Its also worth 25-20 moonstones depending on the price of them so you wont see anyone buy a gun because its crazy. (I did once for shits and giggles and its just too expensive)
Also with the fact that its super easy to make a person drop a gun... 100 blade & soul gold is TOO MUCH.
You will never make that blade and soul gold back even if you killed a bunch of people and took 1500 prestige and got a crit for soulstones. Which lets face it is UNREALISTIC and no one would take that risk when making a person drop a gun is just a single CC.
If the price of guns was lowered to 5 bns gold and it was only available to the lower population faction that would fix it. People could all agree to spend 5 bns gold each and force out the over populated faction allowing their side a chance to mine. If the factions are at equal population then the guns shouldn't be available and people should just fight it out like they used to.
Guns should also not be usable by people who are using a mask to hide their name. This would fix the issue of people who speed hacked and used a gun. This would allow faction who is extremely under populated to fight back and have a chance to take over SSP for a while.
As I said I don't care if the other faction is larger than mine it just shouldn't be 5 times larger as that breaks the game for faction warfare. Also I do understand that the merger was to fix population decline, however they said that they looked at faction population of the servers they merged and clearly the data they used was wrong.