It is also true that NCS is aware of bots and hackers
What is not true is that NCS is working on a fix. If they are, people deserve to know a deadline. They can not just keep saying that they are working. Almost 3 months have passed and bots and hackers interfering with our gameplay increases every single day.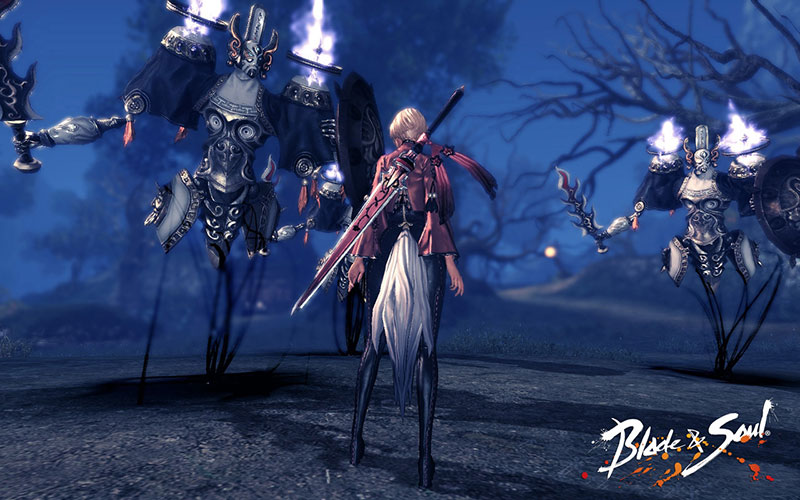 There is a limit to everyone's patience.
When you report bots and hackers and they keep botting and hacking for 15+ days and still do not get banned, patience breaks.
And don't advice people to just wait. If so many threads are not drawing NCS' attention, keeping quiet will absolutely be in favor of NCS.
There is no long-term security solution to bots. NCS should know better because they have published many MMOs and each one of them had the bots problem.
The only way to stop bots is to remove the reason they are botting. And I do not see that happening. The only way to stop bots entirely is to de-value the materials that can be farmed - SS, Moonwater Tears, Quartz, etc. and increase the blade and soul gold income from things that can be crafted. Move bns gold source to crafting and both PvE and PvP players won't face problems and bots would stop farming. But this is not happening in this game. So, there is no point in trying to stop bots. Only thing they can do is ban bots.
Therefore, instead of saying that NCS is working of a solution, which is not possible, because no matter what anti-bot system they put in place, it is bound to be bypassed at some point, they need to invest revenue in recruiting GM who can ban bots and hackers ingame.
Its baffling that I have not seen a SINGLE GM in the game from 23rd Jan to this day, despite playing at least 3hours a day, sometimes 12-14hours a day as well.
People need to understand that the bot problem is binary - Either there is bot due to how the game's economy work or there is no bot due to how the economy works.
BnS is made with a economy structure which is profitable to bots. On the other hand, Warframe is a game whose economy do not help bots to profit and therefore that game do not have a single bot. Therefore, the only way to remove bots entirely is to change the way BnS economy works.
People who have played previous games from NCS and also other versions of BnS knows that NCS' claims that they are working on a permanent solution is a blatant lie. If it were true, then, why does every other NCS game and all other versions of BnS still have bots?
That is a pretty good idea, but then again, it won't stop bots. If JP has no bots, then either bots do not profit there as not a lot of people buy bns gold or maybe because the materials that were once profitable are not anymore because most people have loads of SS or something.
You see, it is really easy to bypass. First thing is that once the bots login, they go on for days and weeks and do not log out. Second thing is that the owner of the bots can easily log in with his 20 bots or so and then, bots will do there job.
The thing you have to keep in mind is that bot owner do it for money. And they will be ready to go through the pain of logging in 100 characters if that means they can get a good amount of money.
But, having said the above, I will be glad if NCSoft atleast implements this system and sees if it can stop the bots. But, herein lies the problem. NCS probably won't implement it.