The player-on-player hostility that comes from the BNS Daily Challenge
All I've been doing for the last 2 weeks is logging in for the Daily Dash. I guess I'm waiting for something - though I'm not sure what.
The Weapon Upgrade event didn't work for me because I didn't have enough blade and soul gold to deal with the market inflation of upgrade materials. The mushrooms I collected are just sitting in my inventory just in case upgrades become feasible before they expire, but they will probably be spent on Hongmoon XP upgrade charms.
I hit a wall when it comes to hunting for costumes: the ones I don't have mostly come from 4-person dungeons. I don't have the weapons or the high level of skill required for that. Over-powered weapons might lead to some forgiveness for a learning curve - but I can't get there under the current circumstances. I read that a merchant with some costumes pops up in some 6 man dungeons. I'll probably test to see if that has enough frequency in Frozen Fang to be worth it. But most of the costumes I want aren't there.
I was demotivated for trying new things by the Daily Challenge. I felt especially pressured to do that to get mushrooms for the upgrade charm. Because of the need for mushrooms, players were pressured to try to leech on dungeons they weren't ready for yet. This made the better players always mad at the weaker ones for leeching and undermining their runs. I'm fairly high level for my equipment, so people would blame me for not doing a good enough job to carry them. The time of higher level players was wasted not only on failed runs, but also on having to wait through full-recruitment before they could leave a team that could not succeed. Weaker players had to try again and again until the team composition was strong enough to let them leech: others probably gave up after being called "noob" or being asked to leave too many times. Some high levels players were patient and even taught the dungeon to others, but their own game was stalled while they waited through failed attempts. All in all, there was a lot of unnecessary tension created by the Daily Challenge.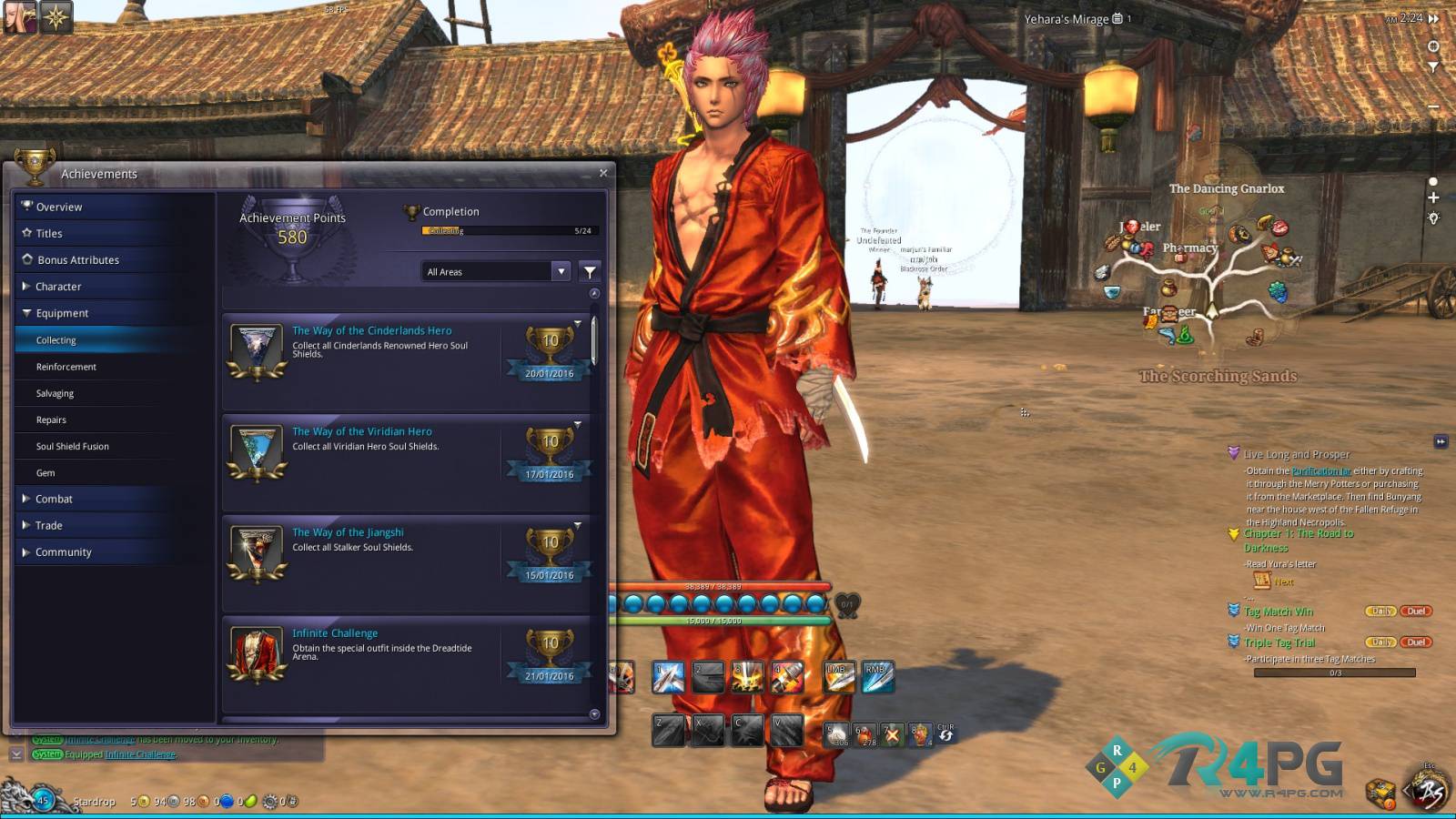 It seems to me that good game mechanics would encourage more advanced players to shepherd lower level players and would provide opportunities for learning new dungeons besides "watch a youtube video". Good game mechanics should encourage people to join clans and socialize rather than make them afraid to try anything because they will be abused by other players. I stopped doing the Daily Challenge after the mushroom event was over even though the chance at the BNS Gold rewards could help me get out of my upgrade problem.
BnS seems to have a lot of solo players who don't have any way out once they get stuck. Perhaps the only way out is to join a clan, but the Daily Challenge creates an unpleasant experience with other players that militates against the formation of groups.
That's a really good point about the reduced farming time. It was the soul stones that killed me - especially since I'm a PvE player who didn't want to farm in a PK situation. I can't even imagine crafting, much less buying, a Silverfrost stone. I have a feeling I would need a Silverfrost key at some point as well.
The lack of progress is depressing, but I think it's the player-on-player hostility that comes from the Daily Challenge which makes me refrain from trying.