why we can't have an in-game ping indicator NCsoft?
R4PG Game Store
Date: Feb/20/16 02:57:22
Views: 89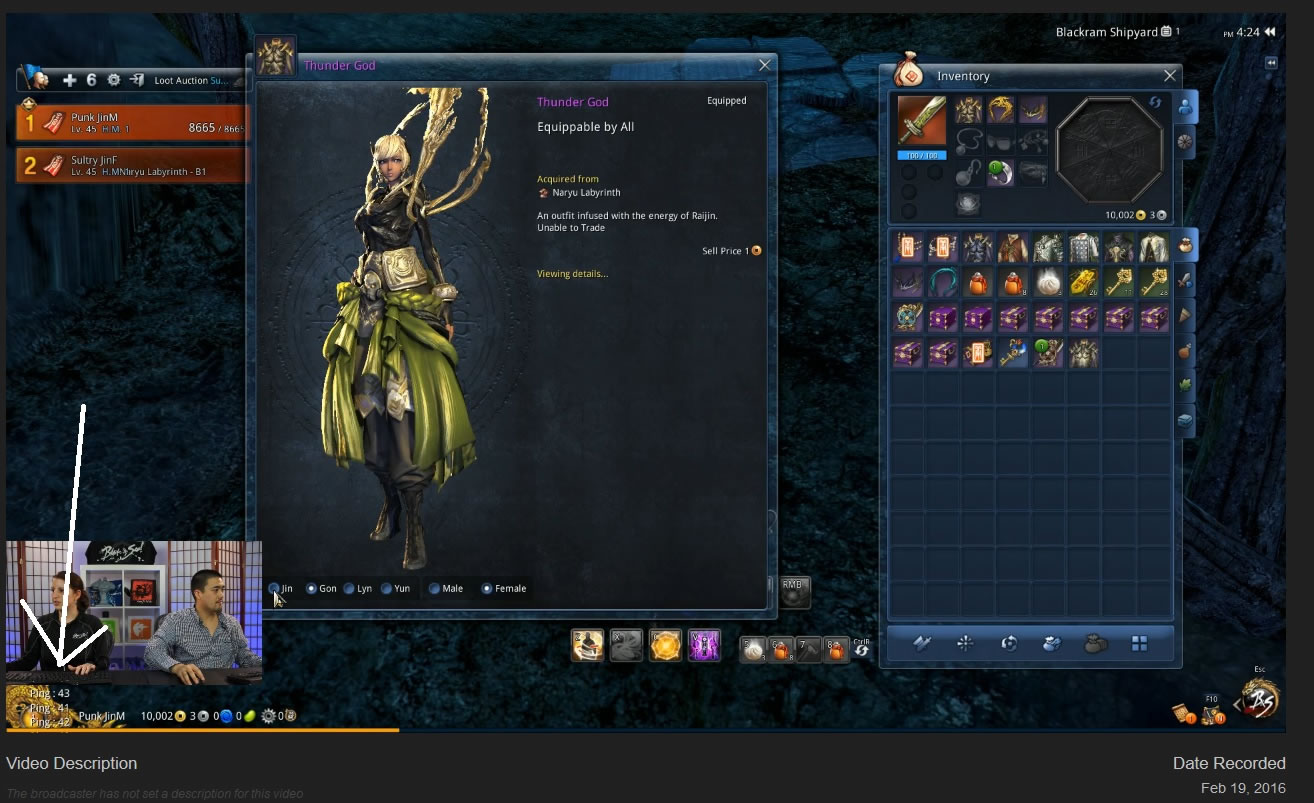 This sort of thing happens a lot in Eastern games. Countries in Asia aside from China and Russia are fairly small. Even from the opposite end of the country your ping isn't high enough to have any impact if you live in Japan or South Korea. Russia and China are larger but they are also more focused around large population centers and so most of the people with the means to play are going to be close to the server anyways.
It also doesn't help our case that these countries usually have much better internet infrastructure, also partially due to being so much smaller. Japan and Korea in particular are both very technologically advanced, but both are smaller than the average state in the USA or country in Europe. Japan's small enough that you could drive anywhere in the country in a couple of hours.
On the contrary in North America or Europe there are tons of situations where you're having to connect to a server thousands of miles from your location, and deal with dozens of intermediary servers who may or may not handle the packets very well. Even without any issues there's still a hard limit on how quickly the data can travel over such a long distance through a medium, and all of the issues are magnified over distance and over larger numbers of intermediaries.
So it's entirely possible that they really just never think about latency in Japan or Korean gaming, and the only time it comes up is when there's a massive issue with the server or an intermediary hop. Why have a way to see your ping if your ping is always either clearly fine or so bad that there's definitely something wrong?
People complain about fps problems too. It doesn't mean that the game is always the issue. The majority of the vocal population is usually someone who has a complaint. Very rarely will someone who is satisfied with something speak out about how good or normal it is.
The basis is simple business. Being vocal is putting a voice to an issue that you are having a problem with. Also note that those of us who are vocal about not having an issue, and attempt to aid by providing some troubleshooting steps are either greatly overlooked by that vocal majority, or shot down like as if we do not have a clue as to what they are speaking so "passionately" about.
No matter where you go, you will find someone complaining about something. It doesn't mean there is a real issue a good chunk of the time. Sometimes it just means they aren't educated in finding ways to resolve that issue on their end, if the issue is indeed at their end.
Example? Someone told me they had fps issues the other day, told me he had a 980 and should run the game just fine. CPU? AMD A8. PSU? 600w. But he has a 980, his computer is pimp right? I helped him out, pointed him in the right direction. Upgrade CPU, Mobo, and PSU. I'm called out for being "retarded".