Bless Online
Bless Online is an upcoming massively multiplayer online role-playing game by Neowiz Games, who is expected to claim the desire to build skills to promote adventure, players and tournaments MMORPG. Bless Online players are expected to compete with each other to board the throne as a sacrifice.
R4PG is a professional mediator for online game currency selling, offering all kinds of game gold to the gamers around the world. Now we are ready to provide cheap Bless Online Gold and Bless Online Power leveling to you guys! Bless Gold is the main currency in the game, which could be used to buy weapons, clothes, armors and many other things you need or want.
R4PG online supports will help you whenever you like, starting before the order with useful information of all products, through the process of the delivery, and even after the completion. No matter you are looking for safe or fast Bless Online support, you will receive your order at a favorable price, in a safe way and as fast as possible!
R4PG Internet Game has evolved to be the market leader in the mediation for Bless Online Gold & Power leveling during the past few years.
- Your mediating partner in the world of Bless Online!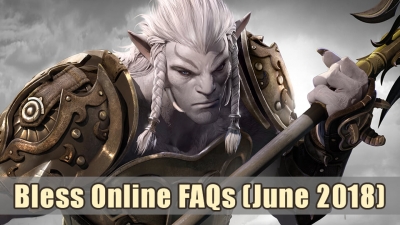 27
May
It's only 2 days to the releasing of Bless Online Early Access, some players are eager to experience this game on Steam, and I know that you guys must have a lot of questions on Bless Online, so this time I am going to show you some basic FAQs: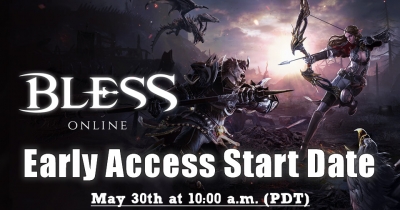 24
May
Bless Online Early Access will start on May 30th at 10:00 a.m. (PDT), this would be a good news to all players who are interested in this game for a long time. So now is the time to know more about the Early Access: