Cabal 2 All Classes Battlemode video
Cabal 2 All Classes Battlemode video (Song Name : Novasonic - Abomination)
Cool animations and such, good graphics, cryengine 3 never dissapoints, but copy-pasting like 90% from Aion do dissapoints. I mean lol, nothing against MMORPGs are "borrowing" stuff from others, but this is the 1st major game to see they copied so much from another game, i mean lol, character creation, skill bar, the menu, the way you turn the quests in, the map, the mounts lol, yeah in aion you got that type of mounts, the way you loot items from mobs, the way you discover the map, the HP/MP bar and the class signature....Enough proofs to show how much Cabal 2 copied Aion, almost nothing original. Well, too bad Cabal 1 died because of stupid security they had and lazy GMs.
see more cabal 2 news and buy Cabal 2 Alz click here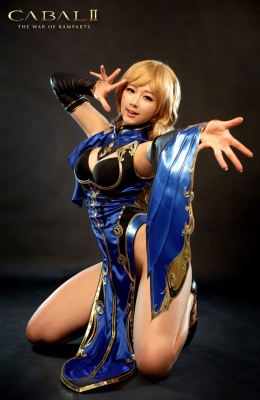 04
Jul
Sexy Cabal 2 Cosplays: Archer, Wizard and Priest Cosplay
Spcats and Spiral Cats Archer Cosplay has released fabulous cosplay. Guest Model Soh hee Kim cosplayed Wizard in Cabal 2, while DOREMI showed the beauty of Priest. Both of them look amazing. Check out the following cosplay pictures. The archer is a range attack strengthened role in Cable II. They are sexy and have a variety of control skills.