Destiny: House of Wolves Adds Extra PlayStation Map, Doubles Crucible Rewards
R4PG Game Store
Date: Apr/29/15 20:44:26
Views: 64
Destiny's second expansion, House of Wolves, will add three additional competitive multiplayer maps to Crucible across all platforms or four on PlayStation 3 and PlayStation 4, Sony confirmed today on the PlayStation Blog.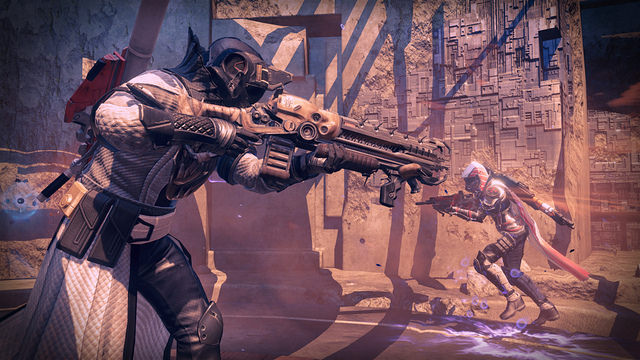 Timekeeper is the PlayStation-exclusive map included in House of Wolves and is set on Mars in a Vex structure. The other maps are Widow's Court set in the new European Dead Zone region, Thieves' Den - a close quarters map on Venus, and finally Black Shield which will introduce players to Mars' moon Phobos.

Developer Bungie is also tweaking Crucible matches to be more rewarding, with players picking up twice as many engram drops in House of Wolves, as well as double the Crucible marks. Guaranteed rewards will also be offered for the daily featured gametype.

House of Wolves will be available on all platforms on May 19th. Destiny launched with PlayStation exclusive content while the game's first expansion, The Dark Below, offered an exclusive Strike and other content.

This extra content is exclusive for a year, meaning the extras the game launched with will be available sometime after September.