ESO - The Disadvantage of Skinny Characters
R4PG Game Store
Date: Nov/16/15 01:26:26
Views: 11
Wondering if Zenimax could spare a thought for skinny male characters and make shoulder pauldrons less... floaty. I so want to wear costumes, but these kind of things... really just kill it for me.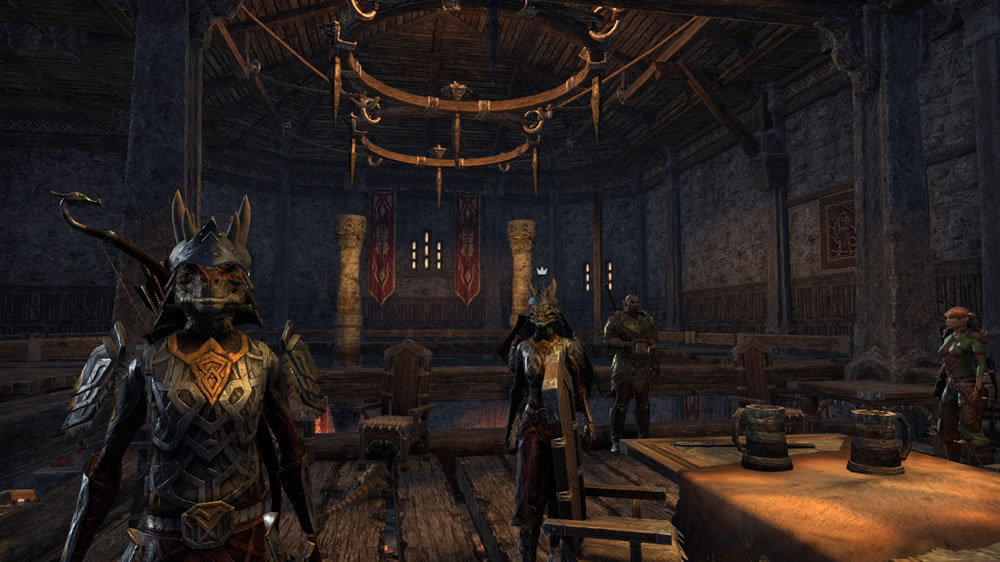 Haha thats extreme. I remember there was terrible problem with floating shields in glass and xivkyn style.
They would float very far away from characters back and his arm.
Unfortunately it seems ZOS is very unlikely to fix things like that.
i think they might but its quite a hard problem to solve imo ~ cause you can create many kinds of characters and you need to adjust it for each of them
They could set positions using shoulder width and character height. It's not like they need to set 100 different fixed positions. They just need to calculate the position based on character dimensions.
It wouldn't be hard. In game development you set an anchor point which would be probably the center of the character. Then instead of saying
leftShoulderPosition = X, Y, Z
you would say
leftShoulderPosition = playerWidth/2, playerHeight/2, 0
and
RightShoulderPosition = -(playerWeight/2), playerHeight/2, 0
It's way oversimplified I know, but I think it explains what I mean.
I agree. Honestly I think there are a lot of improvements that could be made in this area. I think the helmets are oddly shaped, and most of the time too big. Heavy armor especially just looks like a bucket on your head.
Actually after some brief research its only skinny characters! This is just hilariously bad. After a quick edit, I think this is much better
Here is a side by side. It all comes down to phi and the golden ratio, right? I dont know much about how these things are configured, but couldn't they just make the width of a helmet relative to the characters torso size?