r4pg:Finding a good guild in Elder Scrolls Online!
R4PG Game Store
Date: May/27/16 23:07:22
Views: 74

High Ents of Tamriel [PS4][NA][18+]
High Ents have a trader this week in Elden Root. Although we are not primarily a trading guild, We are part of the Free Guild Trader Alliance.
We are a very active but chill guild with 200+ members, daily activities for beginners & advanced players, mini games & contests. We run teams for Undaunted dailies, nightly IC & sewers, weekly trials and regular groups to work toward achievements together. We have many advanced player mentors who come to us from other guilds when they need less intensity.
Our crafting mentors are generous with their time and willing to help boost lower leveled Ents. We have Munchies Mondays for provisioning boosts and Random KINDness days when we send gifts of mats & items to deconstruct.
We welcome all factions, but most of our PVP groups are AD. We do cross-faction 1V1 Green Team Wednesdays for friendly duels and to help people test out their builds or non-AD characters.
Our leadership structure is collaborative with no military or donate-to-rank system. We take vape/smoke breaks but expect a mature attitude about cannabis culture. We value kindness and respect and always prioritize keeping an inclusive, supportive vibe.
Message PSN: TheTreeez or say hi on the Ents of Tamriel PlayStation Community. Thank you for reading.
Siren Song
Server: North America-PC
Factions: Daggerfall Covenant, Aldmeri Dominion
Guild size: 125+
Siren Song is a guild for women 18+years of age interested in PVE, PVP, Crafting, and Socialization. We provide a friendly, fun, and safe environment for end-game activities. Membership is open to all skill levels and factions.
We have trials nights, skyshard runs, guild bank and tabard, Teamspeak, and some of the most helpful, generous, and kind people in the game. If you're new to Craglorn grinding or PVPing we have monthly "classes" to show you the ropes. Many 9 trait crafters to help you get your traits for research. Mature players only. Please contact @Kapotun ingame, or register here and send one of us a message: Siren Song
Dark Sisterhood[NA][PC][PvX]
One of the original guilds from launch, The Dark Sisterhood is a guild of Lamae Bal's 'daughters', female vampires from across the face of Tamriel looking to spread their dark curse enriching gift to all willing women.
While the guild is based in DC, we have 200+ sisters in all three alliances across Tamriel. Mixed interest, including RP, PvP, PvE, Endgame, completionist.
Requirements:
Must have at least one female toon that is or will become a vampire. The players do not need to be female, but at least one toon has to. If you need a bite, members get free bites on all servers.
For new members, there's a one week waiting period for bites
No level requirements
Must be active at least once a month
~Tabard, Guild Trader, guild store, guild bank, weekly raffle & trivia, and Teamspeak.
How to join:
~For more information please contact @azianduv03 or @pavi in game or apply through our website at http://thedarksisterhood.enjin.com/
Knights of Magnus [PS4][NA][EP]
We are a new guild that focuses first and foremost on having a social experience in ESO. We use BAND, a social app, to organize events and keep guild members (of which we currently have about 24) in communication even when they are away from Tamriel. We do both PvP and PvE, and we plan on doing trials as our numbers increase.
Our Purpose
I love ESO, but I have always played it more like a single player game and not much like an MMO. I really miss the social aspect, and with the lack of text chat on console, the limited number of people who use headphones in-game, having a social experience in ESO isn't always easy. That's why my friends and I started this guild. ESO is much more fun when playing with friends, so join us!
Content Driven
We are committed to completing all ESO content. The events we do are:
Dolmen Runs
Skyshard Runs
Group Questing
Craglorn
PvP
Dungeons
Trials( when our guild gets bigger)
A Guild for Mature ESO Players
Because being social is imperative in our guild, we have strict guidelines to ensure that we can have fun but keep conversations mature and not offend others. We do not tolerate any form of harassment, and all members of the guild are required to agree to the guidelines found in our Guild Charter before joining Knights of Magnus. Also, all guild members must be at least 18 years of age.
How to Join: If you are looking for a fun, social atmosphere of age 18+ gamers, please fill out our application and join us! Knights
NEON Grind
[PC/North American server/Ebonheart Pact]
Website: www.neongrind.com
Teamspeak: neongrind.typefrag.com:5050
If you like zero drama, awesome adventures, and some of the most chill people you can meet, NEON Grind is for you. With friendly, easy going members, top notch leaders, management, and staff, as well as daily events, you can be sure that anything you could ever hope for in a gaming community is here.
While the NEON Grind ESO guild was established during beta, NEON Grind as a whole has existed for over 5 years as a multi-game community. We've gathered great players from a wide variety of games that come alongside both new and experienced players alike. Even with our wide variety of game divisions, we are still incredibly passionate about each of them. We put 100 percent dedication into ANY game we approach, and ESO is no exception.
Come join our 400+ members who call NEON Grind their home.
Our EVENTS
With events every day of the week and more coming soon, there is never a lack of things to do. Even when there are no official events scheduled, our great community is getting together on its own and making things happen.
Trials (fun/training runs as well as hard mode runs)
PvP (more training runs here as well, for brand new PvPers)
Craglorn
Skyshards/World Bosses
Pledges and dungeons
and much, much more
Ready to join us?
We're looking for mature, friendly players that can associate well with others in a positive, friendly, and casual environment. You must be 18 years or older in order to join. You must have a desire for PVP/PVE. Teamspeak is required.
For an invitation, apply here, or join us in Teamspeak and speak with an officer.
BLOOD FOR THE PACT!

Anyone are welcomed to redistribute, copy, quote, reference or perform content in this site, if and only if he/she attributed the work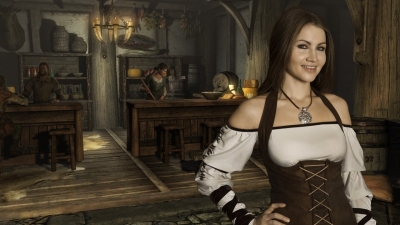 14
Apr
BY CASSIDEE MOSERA $20 copy of The Elder Scrolls Online is on offer for those who are transferring from PC to Xbox One or PlayStation 4, and Buy PS4,PC and Xbox one ESO Gold On R4PG.com