The FFXIV Garlean threat, turning back the clock, sharing 1.0's story
R4PG Game Store
Date: Mar/30/15 01:35:38
Views: 190
(Possible spoilers for folks who didn't play 1.0 and/or haven't progressed far enough in, say, Coil, to know what happened in 1.0? Also perhaps if you haven't progressed through 2.0's main scenario. I try to avoid saying too much that's actually specific/detailed, though.)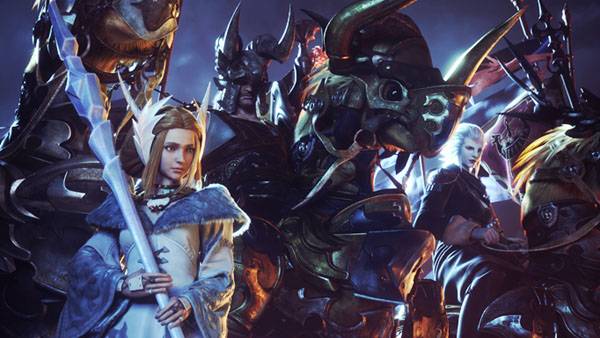 I'd like to preface by saying that I thought the story and world of 1.0 did a very good job of presenting the Garleans as a real threat. The story started off pretty slow, but once it got to running into the legati and such, it picked up a lot. Throughout the course of 1.0's story, Dalamud kept getting closer, and Garleans swept across the land (their airhips flying overhead and raiding parties coming through by land). The style of the game was also different back then, with overworld monsters being actually challenging, so doing things like farming in a Castrum was legitimately difficult, adding more weight to the threat that the Garleans posed. You constantly had to enter dangerous areas and complete various missions to strike out against the Garleans. More than that, this was stretched out over a long period of time, finally culminating in an epic fight with the White Raven.
It's a little disappointing that 2.0 does little to honor that feeling with regard to the Garleans. It feels more like the Grand Companies were just waiting for you to return to kind of rush in there and mop up the mess. You fight all of the legati/tribuni in story dungeons/trials, with no hard modes even available. You clean up the entire Garlean threat right in the base version of 2.0. This doesn't really make the Garleans seem particularly scary. The primals seem to loom much larger than the Garleans, despite the fact that the Garleans control 2/3 of the world, and have already made big moves toward crushing Eorzea as well.
Obviously the focus is on other things at the moment, but it seems clear that eventually we will have to turn our eyes to Garlemald. When the Garleans become the primary antagonists again (like they were in 1.0, not the side threat they've become in 2.0), would it be possible to weave in the history of 1.0 into the stories? Talk about what happened then, perhaps even flashback to it for key moments using the echo? I don't feel like anyone who didn't play 1.0 is really given a chance to appreciate them as real enemies. I mean, they built Castrums all over the land. They by rights must be formidable if they were able to build bases right before the eyes of every Grand Company.
Speaking of which, it would have been nice if we could have had:
- A flashback fight recreating the original fight against the White Raven. This could be via the Wandering Minstrel, ala Ultima HM.
- Ultima Weapon EX. This is such a great fight (and song!). Would have been great to get an EX of it. Perhaps we'll see this with Omega?
- An EX fight with the Black Wolf and the tribuni. Simply too good not to do. Seriously.
Speaking of which, it would be nice if we could get HM/EX modes of more story fights, such as against certain Ascian(s). Some of these fights are very interesting, but you never go back to them because they are only needed for story progress.
It might be interesting if there was ever a "go back to the past" scenario like there was in FFXI, since there actually is, well, a past that we know about already (though it would be interesting to expand on this as well, and visit scenes like the initial Garlean invasion of Mor Dhona and Ala Mhigo), but mostly I just regret that the story of 1.0 is mostly unexplored (and that those CSes weren't kept for later viewing in the transition to 2.0, for obvious technical/resource/time issues).
Long story short, it would be nice if the Garlean threat was played up more, if the 1.0 story was played up more, and we got more difficult versions of good story fights. Also, and perhaps I should have led with this:
Why do Garleans in-game not use gunblades and/or Magitek mounts!?
It's odd watching the closing trailer of 1.0 and seeing the Garleans clearly using gunblades (after all, gunblades, magitek, etc. are the signature weapons they leveraged to conquer most of the world), and they pretty much don't use them at all in-game. When we start to encroach on the Garlean Empire, will we see this change? Will tougher, better equipped Garleans appear as regular enemies? And use Magitek Armor as support in battle?