LOL Samsung White championship skins take the stage
Five dominant pros. One championship team.
Celebrate Samsung White's commanding victory in the 2014 World Championship with five new skins inspired by the Korean powerhouse.
Make your moment with white-and-blue-wrapped Singed, Rengar, and Talon for 750 RP, or roll in style with Thresh and Imp - ummm we mean Twitch - at 975.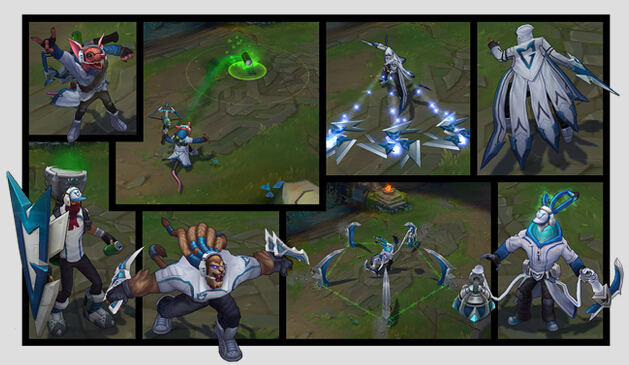 Bring the whole crew together with the Samsung White Team Bundle, which at 25% off, runs 3148 RP (6300 if you need the champs In You LOL Accounts).