Maplestory 2: Creating a Account, Downloading, and Playing
R4PG Game Store
Date: Jul/03/15 03:13:41
Views: 296
~IMPORTANT~
When I say Playing in the title I mean creating and ONLY creating a character. The game is not at full release until July 7th.

This thread is for those individuals struggling to create an account or having issues with playing the game. The first wall of text will be: Account Creation; 2nd wall of text will be Downloading the game; 3rd wall of text will be verification without verification. You'll understand in a bit what that means. I recommend reading EVERYTHING. Im sorry it looks like a lot.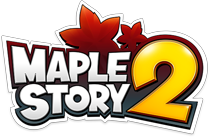 Account Creation - Start here if you need an account


Go to this URL http://maplestory2.nexon.com/home/20171026/beginner
Now at the home page, press the GAME START button.
A login prompt will appear. The small underlined text at the bottom right of the box is the Sign-up button. Click it.
Step 1 - Now you should be on the 4-step account creation page. There are 4 lines of blue text with 4 large boxes under each line individually. These are your terms of service and privacy statements. Check the small boxes below each as you normally would then hit the blue button at the bottom to continue.
Step 2 - Now is the login information page. There should be 4 long rectangles for type text. Between the 1st and 2nd rectangle is a bunch of text and buttons you can ignore. (The DAUM and Google buttons side by side is to link an account if you wish.)

The top box is for your email. (I recommend a gmail and linking it through the google button, all my gmail attempts doing this worked) The 2nd box is Nickname/Login/ID, whatever you want to call it. And the 3rd and 4th boxes are Password & Password confirm respectively. Last at the bottom is Date of Bith with year/month/day format. TOUCH NOTHING ELSE and hit the blue button to continue.

Step 3/4 - This is the email confirmation page. Hit the blue button and youll be redirected to the login. Account Creation done. Be sure to check your email for a confirmation link. Some players get one, some don't. I'm not quite sure why. (If you get the link, click it then the big button you're redirected to before continuing. If you dont get a link dont worry about it.)

Installation of the Glory that is Maplestory 2 - Start here if you need to DL


Get to the home page again; if you're not already its the same URL as 1. of Account Creation.
Above GAME START login with your ID / PW. You may be redirected to a login page. Use your email and PW this time to login. You may be redirected a 3rd time for Account Security, this page has 3 text boxes. Top is email, Mid is PW, Bottom is security code. Hit the pretty blue button to login finally and be redirected again to the home page.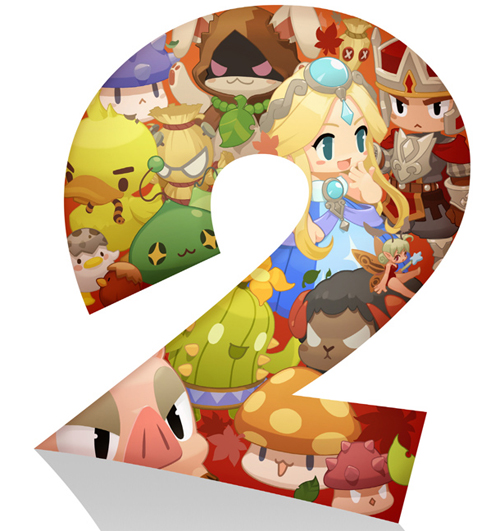 ~IMPORTANT~
IF you are not redirected to the home page you will be on the Nexon Member page. This is the account verification everyone is talking about, but it is NOT REQUIRED which is addressed in the next section. At the top right of your screen will be 2 grey words side by side. Click the Left one to go back to the Nexon Home Page. Scroll down and Find the MS2 button to go to the MS2 video page and hit the MS2 at the top left to get back to the home page. From here go through the login process again and you should be brought back to the home page.

After logging-in look at the GAME START button. Click the bottom third of the hexagon to be redirected to the Downloads page. CLICK DOWNLOAD 01, NOT DOWNLOAD 02. After hitting it a box will prompt with a wall of text followed by 2 circles and 2 buttons. This is the download confirm. Click the left circle to agree and the orange button to ok the download.
Proceed through the normal download functions your system has hitting all the runs' and yes' you do with a normal download until a pretty Maplestory 2 Box with a bunny girl appears.
Wink back at the bunny girl. o.~
At the bottom of this box is 4 buttons. 1 grey, 2 orange, and 1 blue. The 2nd button which is the LEFT orange button starts the glory. Click it and be patient... (I got a box that prompted in gibberish with 2 buttons. I believe it was just asking if it wanted to override my already DL'd files. IF this happens hit the left button. IF not, don't worry about it)
Once it is complete, the 1st button should turn green. Click it and be patient...
Now a NEXON GAME MANAGER box should prompt up. Hit the left button on the bottom with the checkmark in it. ( I got another prompt box for overriding my existing files. IF this happens hit the left button. IF not, don't worry about it.)
At this point you should have the installation box up with the cute maplestory 2 chibi's. Stare it with all your pent up hype and watch it tick by for what feels like a life time.
Once it completes it will change on its own and have a monitor looking thing with a blue check in the bottom left and blue button on the right. Click the blue button and the box will close. Installation done.

Playing the Game! - Start here if you've already Downloaded


Click Game Start. You may get an error. Click it and it will bring up another Verification prompt. There should be 2 options side-by-side. Click the left blue button.
A new prompt will appear. Near the middle of this box to the right of some blue text is a white button. Click it then click the pop up that should appear. The box will now change and you opted out of the verification process (becoming a 'Nexon Friend' from what my translation understood?). Click the blue button. IF the box doesn't close on its own just exit the box.
Log-out, important step or youll just get endless errors which say relog.
Go through the tedious login again.
Click GAME START.....
Die from happiness and never play MS2...

THIS PROCESS HAS WORKED FOR ME 100% OF THE TIME (6 attempts following this entire wall exactly , 20+ total to figure it all out). THAT DOES NOT MEAN IT WILL WORK FOR YOU. IF YOU HAVE ANY PROBLEMS PLEASE POST THEM AND THE COMMUNITY AND I WILL HELP YOU!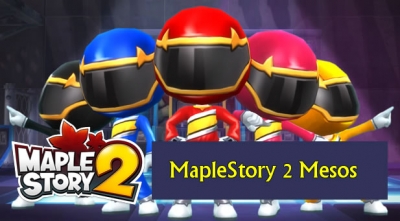 13
Apr
MapleStory 2 Mesos will serve as the game's main currency. You may purchase equipment (weapons and armor), Potions, equipment, transport, cosmetics, guilds, real estate, and perhaps to improve your character's potency. These items are sold by NPCs and by other real-world players, but some items can only be purchased from other players.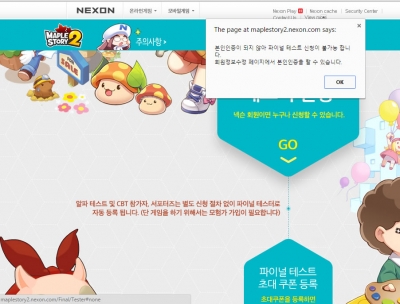 20
Apr
I typed it into Google translate and it says Authentication is not because I can not be with us this final test. In the Profile page, you can modify your certification. Can someone tell me what this is and how to fix it?