MU Legend Latest News

The countdown to the open beta is well under way. On our arduous journey back in time and back to the continent of MU, we can already make out the silhouette of the Endless Tower on the horizon.
It's the perfect time to talk about some of the features of MU Legend. Let's start with something that may at first glance seem insignificant, yet is up there with arms and armor as one of the most important aspects of personalization in the game: Titles!
A selection of some of the first titles you can achieve in MU Legend.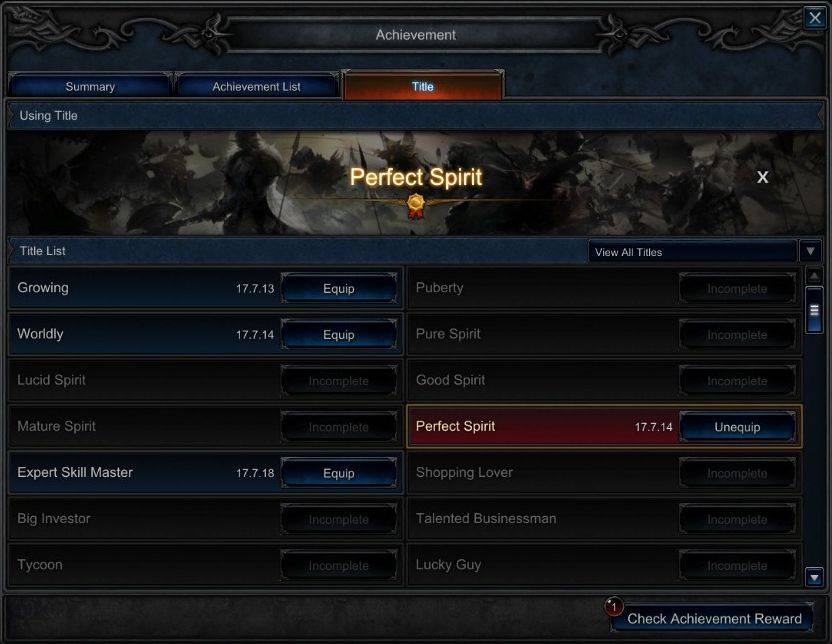 As we said, "Title" probably doesn't sound all that spectacular, but if you think about it, they are a brilliant way to express your individual playing style.
If you play a lot of PvP and dominate your opponents, you might perhaps walk around with the title "Challenger of Kundun".
Should you prefer PvE and you like to rock the dungeons, you could attain the title "Blood Castle Expert".
Or, if you're more the sociable type and like to fight alongside others as part of a group, you could become a "Community Protector".
The potential here is practically endless, so there's lots of fun to be had on the hunt for all kinds of titles.
Titles are also an excellent way to show other players which milestones you've reached in the game. Does the conqueror of 10,000 spiders not deserve an impressive title? Should a player who after 50 attempts still has not managed to overcome a particular boss not be allowed to adorn himself with an epithet illustrating such an achievement? ;-)
Obtaining special and big achievements are more than just getting some nice words above your character's head; Some of them come with some real item rewards like Wings and Pets, but that's something we will talk about in a different article.
Finally, we are happy to announce that the faithful companions of MU Legend, who have fought alongside us during CBT1 as well as CBT2, who helped us identify issues in the game and were thus directly involved in ensuring we can offer you a wonderful gaming experience, will be rewarded for their efforts with one or perhaps even two unique titles. People who participated on both, CBT1 and CBT2, will be rewarded with one more special Title.
Those titles are not available anywhere else, they are simply a token of our gratitude given to our most faithful supporters for their patience and dedication.