5 New Rumored Improvements for FIFA 16
Though EA has released FIFA 15 quite some time ago, we know a host of players who are still stuck to the earlier FIFA 14. And one of the main reasons to that being most of them are waiting for the game's price tag to go down a bit. Nonetheless, here we are already dealing with the upcoming FIFA 16.

MUST SEE: TOP 25 BEST FIFA 16 WISHLIST AND RUMORED IMPROVEMENTS

FIFA 16 already on the way?
EA's next big football simulator for the coming year, as expected, is said to arrive with a host of new options and improvements that will not only augment the single-player version of the game, but will also bring considerable changes to the FUT element of it.

We are still quite some time away from the next FIFA to come around, although that hasn't stopped the Internet from discussing and deducing the new elements that we might or might not get to see from the game. Nonetheless, here's a look at what has been said and written about the game so far.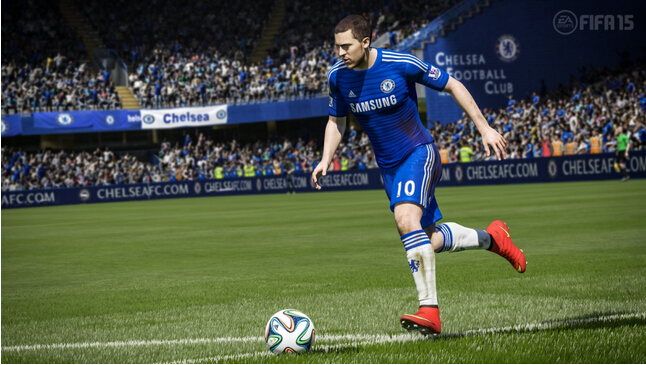 Free-Player Packs

Reports have claimed that with FIFA 16, EA will look to give away one free-player pack per week. Free-player packs will allow prudent players to try their lucks at getting try a few of the best names in the market. However, the cards would have to be made untradeable to stop the market from being flooded with coins.

Special Card Position in FUT

A special card for position changes may also be on the cards that will allow players to modify their defence-attacks impulse since there are work rate numbers that do not relate much to a player. Reports claim that dropping some attribute cards could also help the player.

Customizable Tactics

Customisable Tactics are also said to be coming with FIFA 16. This will allow players to change team's play style, although the settings might not be saveable for future purposes. This tactic is said to be employed by EA in the next game to the fullest.

Change in Gameplay

A host of changes to the titles overall gameplay element has also been discussed. There were a few nibbling issues in FIFA 15 that both the fans and developers will want to address successfully. For instance, reports claim that many complained about how in FIFA 15 handballs were never given. Also, fans are looking forward to a ball-landing indicator every time the ball goes in the air. Others, however, want the game stats to be up along with the season standings at the end of Online Friendlies.

More Interactive Crowds

The crowds in FIFA 15 weren't lively enough, and accordingly reports have sprung up claiming how the new FIFA will look to right the wrongs in that department. A lot of frustration has been shown from fans in the past who have openly expressed their desires to see flags, banners and chants, included in the actual gameplay. Maybe this is the FIFA where the crowd finally invades the pitch? (We won't mind one or two streakers as well)