6 things you need to know about Path of Exile The Fall of Oriath Beta
R4PG Game Store
Date: Jun/02/17 03:25:06
Views: 3860
As many of you guys know, us here at R4PG.com are very excited for the beta for the next Path Of Exile expansion, The Fall Of Oriath. So excited that we have pretty much made sure that all of our Path Of Exile Currency are on special offer! Anyway, the folks at Grinding Gear Games recently did a FAQ over at the Official Path Of Exile Website. Where they let us know about many of features and changes that would be coming with this expansion. Today we wanted to share with you fellow POE players a few of the things that caught our attention.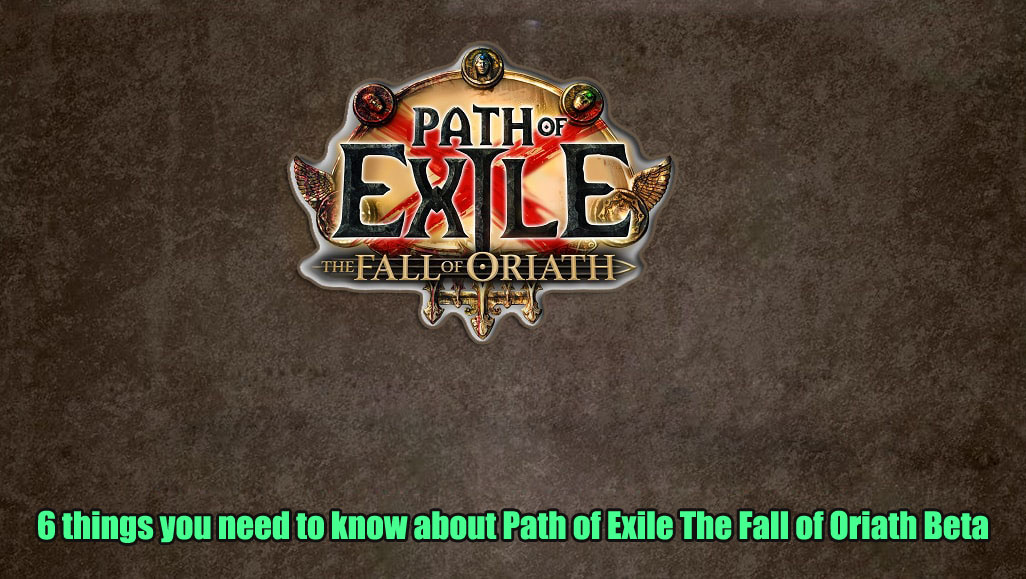 1. Start Date Is Not Set In Stone
While Grinding Gear Games are clearly still working very hard to try and hit that June 7th release date they have talked about. In this FAQ they do state that it may be off by a couple of days as they are really trying hard to get it ready for the beta.
2. There Is Going To Be A Lot Of Challenges
This was kind of vague, but it got us very interested. They have said that there is going to be a whole lot of different challenges. It sounds like they are wanting players to try as many different races and leagues as possible and that is what these new challenges are going to be centered around, getting players to try new things.
3. Legacy Leagues Will Continue
Many people come to us looking to buy Path Of Exile Gold so they can get stuff to give them an edge in Legacy League. Well, the good news is that Legacy League is not going to end when this beta starts. Instead, it is going to run right alongside that. We think this is really, really cool and it shows that Grinding Gear Games do listen to what their fans have to say.
4. Beta Run Time
While no exact amount of time is set in stone. The Path Of Exile The Fall Of Oriath beta is expected to last for up to 6 weeks. Hopefully, this is enough time for the team to work out any of the kinks and bugs.
5. More Players Will Get The Chance To Play
Not everyone has been super happy with the way the last couple of betas for Path Of Exile were handled. Before they were sending out around 288 keys to players all around the world. This time though they are looking to pick between 500 -1000 players each day to be part of the beta.
6. Xbox One Players Can Get In On The Action
Now not much information is given about this and it is sort of just mentioned in passing, but they do state that there will be a beta for the Xbox One version of Path Of Exile. We are very happy to hear that and hope that they give us some news soon. Such as will it be exactly the same? And will it run at the same time as the PC one?
These are just a few of the things that caught our eye. Be sure to look at the official site to see what else you can expect from The Fall Of Oriath beta that is coming in June. Also if you are a fan of POE then make sure you take advantage of our Path Of Exile Currency Hot Sale where you can get all the poe currency you need at a very low price.