Does The Xbox One POE Trade Board Need New Filters?
R4PG Game Store
Date: Nov/08/17 00:03:55
Views: 3573
Hey guys thanks for checking out our Hot Sale which is the best place to buy poe xbox items, no matter what kind of Orbs you are looking for. We were recently on the POE forums (for Xbox One) and noticed that some people are asking the folks at Grinding Gear Games to make some changes and add new filters to the Trade Board. We feel that this would help the POE economy and wanted to share our thoughts on what would be good to see.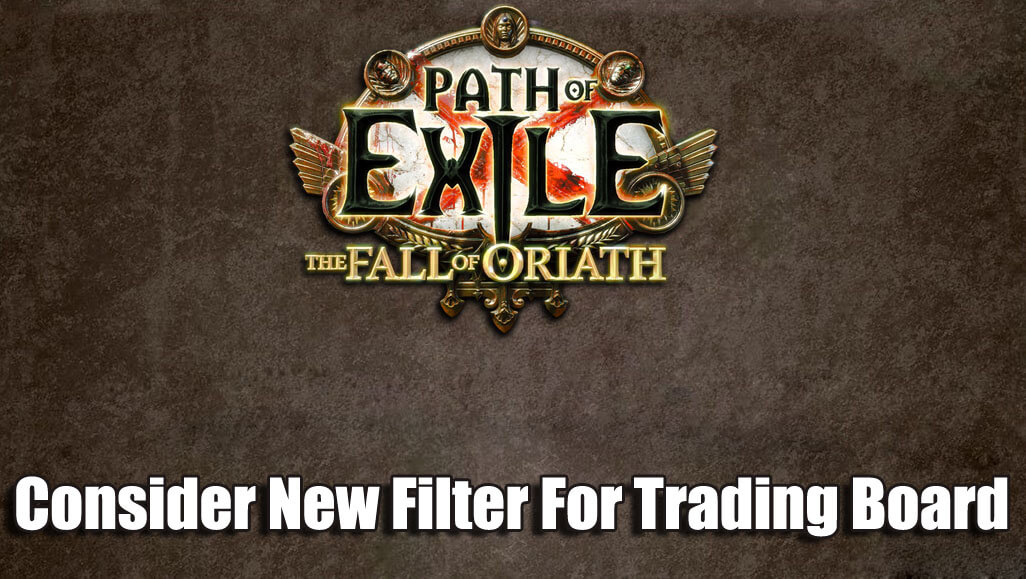 Buy Out Only
Many people who come to us to buy poe xbox currency have said this since the game launched on Xbox One they wish they had the option to include or exclude items that have a zero buy out amount would be very handy and save us all some time when searching for something.
Filter By Stat
This is something that would be a real time saver. If you could pick one stat to filter the search results by, life or just resists or something like that. Just having the option to click a tab that will then just show one kind of stat would be great. They could even expand upon this and let you click more than one stat.
Display Last Few Searches
If you are looking for a particular ring, having to type it in every time you fire up the Trade Board is a pain in the butt. When you click the text box to type, it should have your last 5 – 10 searches to save you having to type a recent search in again.
These are just a few things that we feel would help the Trade Board be a more user friendly experience, but we would love to hear what changes you would like to see on the Xbox One POE Trade Board. Also, make sure you stock up on POE xbox orbs as right now we are the best place to buy poe xbox one currency as we have a ton of Orbs for low prices!