How To Get The Tabula Rasa Simple Robe
R4PG Game Store
Date: Jul/07/17 00:40:59
Views: 14539
One of the most useful items for a beginner in Path Of Exile is the Tabula Rasa Simple Robe. It is just so useful and we love the way it is all about skill gems and not stats like so many other robes are. It does not require a ton of Path Of Exile Gold and as of us writing this blog post, it has never been easier to get a Tabula Rasa and we are looking at the most common ways you can do it.
To start with the easiest way that you can buy a Tabula Rasa Simple Robe is by clicking that link and letting us take care of it for you. All of our POE items and Orbs are being sold for the best price online right now and for a very low price, we can get you a Tabula Rasa Simple Robe in no time at all.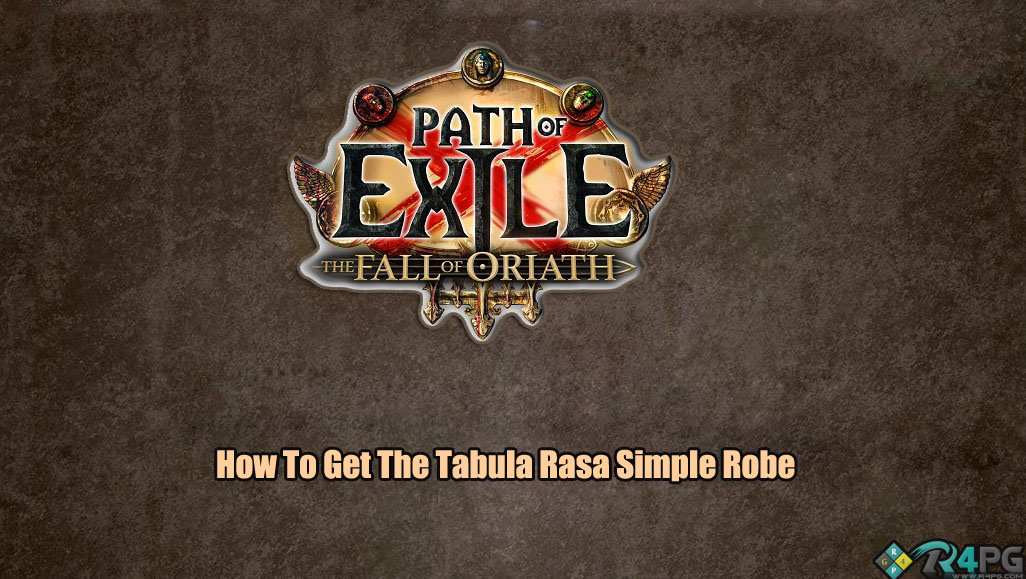 But if you want to score the Tabula Rasa in the game by yourself it is not that hard to do. There is always the chance that you can buy one from a Forsaken Master who is level 8 so it is worth checking with them. They will charge you 5 Chaos Orbs for it.
Divination Cards are the way that a lot of people are going about getting the Tabula Rasa.
The Body: A set of 4
Humility: A set of 9
Jack In The Box: A set of 4
You can also get a Tabula Rasa by using the Cleanser Of Sins prophecy to kill an Undying Evangelist.
So as you can see there are a few different ways you can get one of these. If you are new to the game it is well worth doing. It is also well worth checking out our fantastic Path Of Exile Hot Sale where all our POE Items have had their prices heavily discounted!