Monster Density Changes Coming In POE 3.1
R4PG Game Store
Date: Nov/16/17 23:46:31
Views: 3791
We want to start today's blog off by saying thanks to all of you who have been coming here to buy POE currency as all Orbs are part of our Hot Sale. But just like you, we are very excited for 3.1.0 and recently some new information was given by Grinding Gear Games in regards to monster density in maps.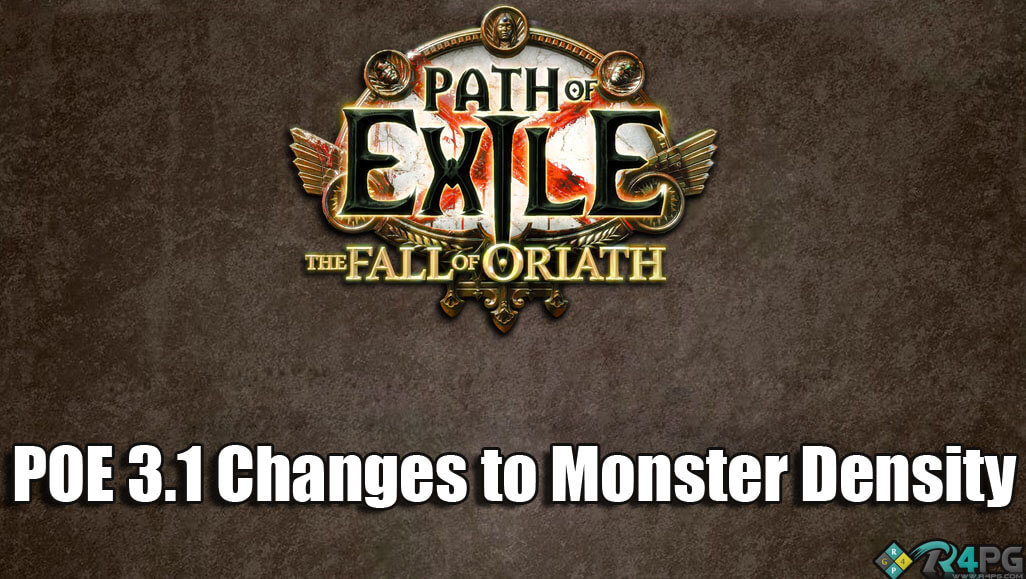 Basically, they have said that they know players had issues with the monster density in 3.0 and that they have worked on it for Path Of Exile 3.1. It is quite interesting the way they have done this. Instead of normalizing the number of total XP that a map is worth in general. It will be normalized on a per hour basis of running that particular map. This means that maps of different sizes will have an appropriate monster density. They have also said that they have tested, tested and then tested some more to make sure that no map feels like there is a lack of monsters for you to put a beat down on!
Rollable mods will now grant a pack size bonus. They have rebalanced the map mods to make this happen. They have flat out said that a random rare map that you will come across in POE 3.1 will have a far greater monster density than a map from 3.0 which we are all very happy to see. So this means that the rewards for running corrupted maps will be far greater.
With these two changes, monster density should not be a thing any of us have concerns with again. We think this is great news and some more great news is that you can get all of the POE Orbs you need if you go to our Hot Sale where you can buy POE currency for a very cheap price.