New Glacial Cascade Gem In Path Of Exile 3.0 Beta
R4PG Game Store
Date: Jun/30/17 01:05:03
Views: 3746
We like to think that we specialize in a number of different things here at R4PG.com. But one of our super specialties has to be POE. We say this because, we always offer you the best place to buy cheap Path Of Exile Currency, no matter what kind you need. Still, we also like to scour the internet to find cool things to talk about and that brings us to the new Glacial Cascade gem.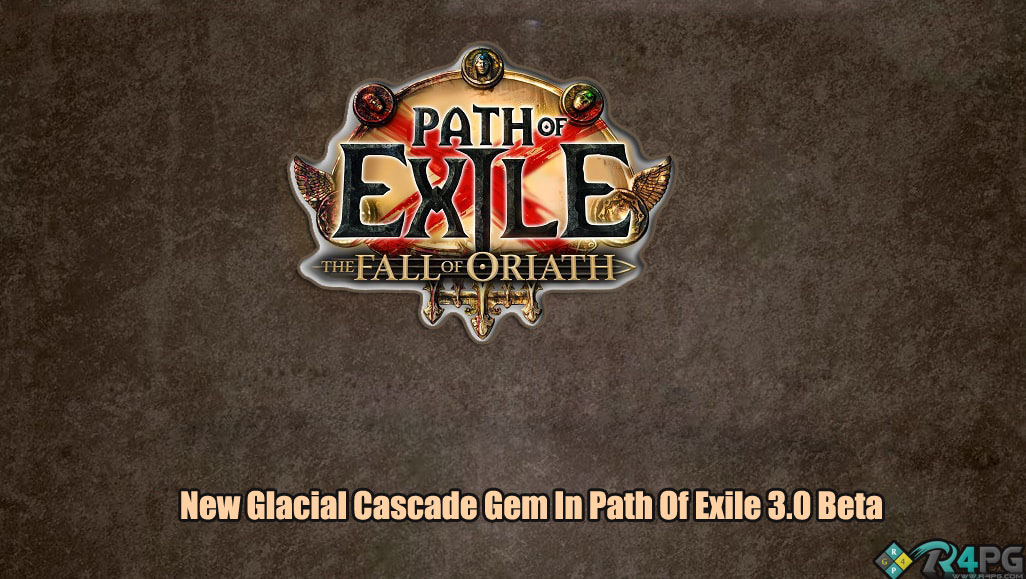 This is a pretty useful gem, especially if you have a Scion build as it does offer you some very interesting benefits. It has been changed a little bit, but we feel the changes are very beneficial. It is pretty much a pure physical spell now, it takes 60 percent of the physical damage and it actually converts it over to cold which is great. So you only need 40 percent to have a full elemental. Cold and lighting, winter spirit as well as a couple other things are a good way to play around to get the best out of it.
So granted this may not seem like the most important thing to talk about in the world of Path Of Exile, but we feel that the changes made to the Glacial Cascade Gem are certainly for the better and in the right hands it is going to be huge part of what makes a build truly powerful and awesome.
We would love to know if any of you guys are utilizing the Glacial Cascade gem. Also be sure to have a good look at our Path Of Exile Hot Sale to score yourself POE Orbs at the lowest price possible.