Path Of Exile 10 Day Turmoil Event
R4PG Game Store
Date: Nov/14/17 00:10:40
Views: 3609
We have noticed a few new people have come here to buy poe currency and we have a feeling that the Path Of Exile 10 day turmoil event is the reason why! This is pretty cool and today we wanted to talk a little bit about it.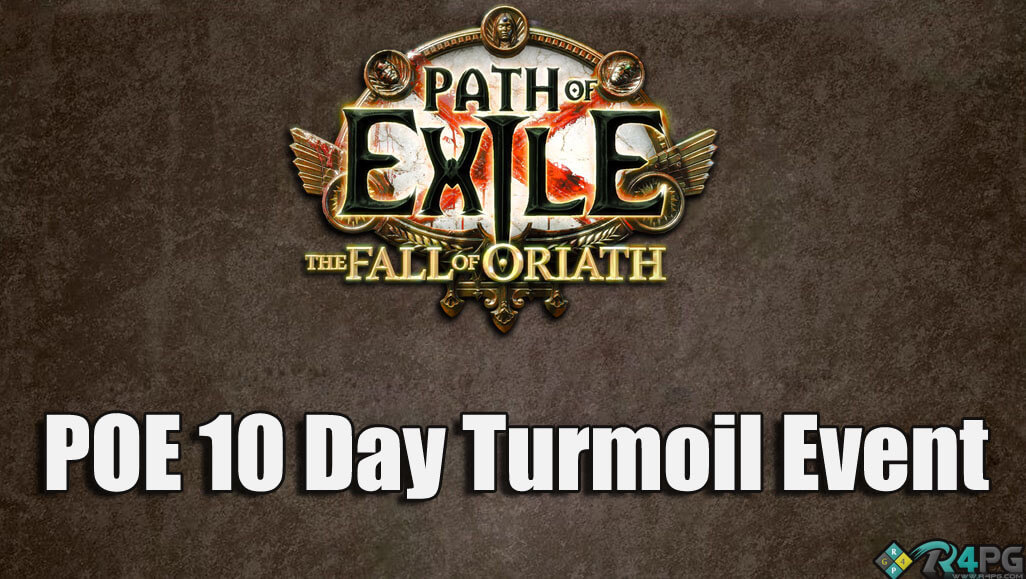 The official start date of this turmoil event, which is the last big thing to do in Path Of Exile until the 3.1.0 expansion is the 10th of November. Now if you are reading this shortly after that, do not worry as you can jump in any time after the event has started.
Another thing that is worth noting is that if you like the look of the random draw prizes that are available as part of this event. You can actually win quite a few of these with one or even more players. So if you have a lot of spare time during this event, you can really get some awesome stuff.
A Chaos And Order mystery box is your prize for reaching level 35, but this prize is not a per character type of prize. It is only one per account so even if you made 5 characters and somehow got them all up to level 35, you would still only get one of each mystery box so this is something to keep in mind as some people seem confused about this.
If you have not started this event yet, we suggest you get in on it as the prizes are very worthwhile and it adds a bit more excitement to POE as we wait for 3.1.0. More Path Of Exile 3.1 Unique Items is Coming. Also be sure to check out our POE section where you can get cheap poe currency buy all the Path Of Exile Orbs you need!