Path Of Exile 2.6 Arc Mines Guide
R4PG Game Store
Date: May/16/17 04:06:04
Views: 4191
Hello, fellow Path Of Exile fans. The first thing we have to tell you is that right now (yes as you are reading this) all of our Path Of Exile Items are one special offer so there has never been a better time to buy poe orbs online than right now. You may actually need these when you get through with today's blog post as we are looking at what is perhaps the most amazing Arc Mines guide we have ever seen.
We found this guide online and it is the brainchild of popular Path Of Exile YouTuber, Pohx Kappa and we cannot stress enough how much we recommend you go check out his video and give this awesome build a try. We had a couple of people in the office try out this specific build and we wanted to share with you a few thoughts and opinions on this particular build.
Great For Map Clearing
One of the first things you notice is just how powerful this is! While not exactly a tank kind of build. You still dish out a lot of damage and you will have no trouble taking out most of the mobs and bosses that come in your way. He does mention in his video that you can tweak the build a bit, but we did not and still managed to plow through the maps we tried with the build.
Breaches Are A Cake Walk!
We know that some people come to our site to buy Path Of Exile Orbs as they are sick of dying when they are caught in a breach. Well, this build makes easy work of breaches. In the video, at around the 2-minute mark, you see him just wreck a breach! He also mentions that breach bosses can be taken down in just a couple of minutes. In all, it is very impressive and if you are like us and find breaches a pain in the butt, you will love this.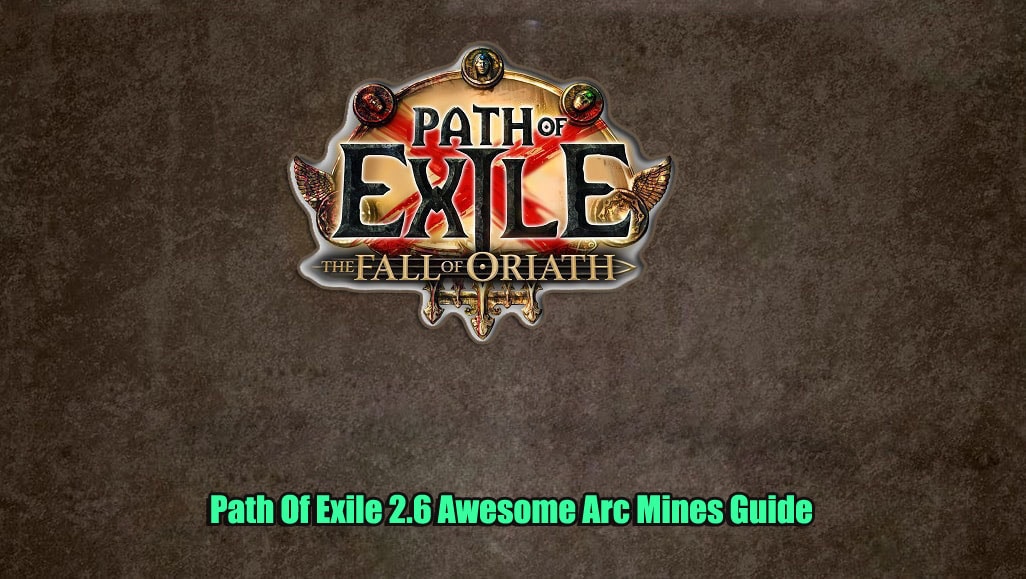 There Is A Lot Of Variety In Weapons
Some builds are very strict when it comes to the kind of weapons you can wield in order to get the very best out of it. However, this Arc Mines build is not exactly like that. Lifesprig and Axiom Perpetuum Bronze Scepter are what he recommends, but he does have a few suggestions for you if that is not really your kind of style. Honestly, the level of detail he goes into about the different weapons and why they work is impressive. For us though, we went with exactly what he recommended and it did us no harm.
Skill Tree Is Easy To Understand
Ok so the POE skill tree may seem like you need some kind of advanced degree to get the most out of it. But at the 21-minute mark, you get all the information you need in order to perfect the skill tree and make sure that the build is perfect. To be honest, the build is very easy and even getting through the skill tree will just take you a few minutes as most of it is in the same area. So do not start worrying about having to work and change a million things in the skill tree.
Here at R4PG.com, we have checked out some amazing builds, some tend to be very overly complex and if you make just one mistake in putting it all together you are screwed. This build is not like that. It is very easy to put together and it is just fantastic for HC. So be sure to give it a go and let us know what you think. Also, remember if you are looking to buy Path Of Exile Orbs online. Our sale is happening right now so you will get great value for your money!