R4PG 10% OFF for POE Chaos and Exalted Orbs in Xmas and New Year
R4PG Game Store
Date: Dec/14/16 21:41:29
Views: 847
2016 Christmas is coming again. Guess you guys cannot even wait to celebrate and enjoy this wonderful festival! And we have also prepare gift for all of you!
"R4PG Online Game Store" Real 10% OFF for POE Chaos and Exalted Orbs in Xmas and New Year From Dec 12 – Jan 1st.
R4PG make all Chaos orbs and Exalted Orbs 10% OFF, If you would like to take time to check the orbs price of the market, you should be able to see that our usual price is already cheaper than most of the other sites. And now we make the price extra 10% OFF again on the basis of our usual price, It means "Real Cheap price to buy POE ORBS and Items"!
We only do 10% OFF once a year, Please make sure to buy during our promotion time(Dec 12 – Jan 1st). what are you guys waiting for? Take this chance and enjoy the Path of Exile during the Christmas!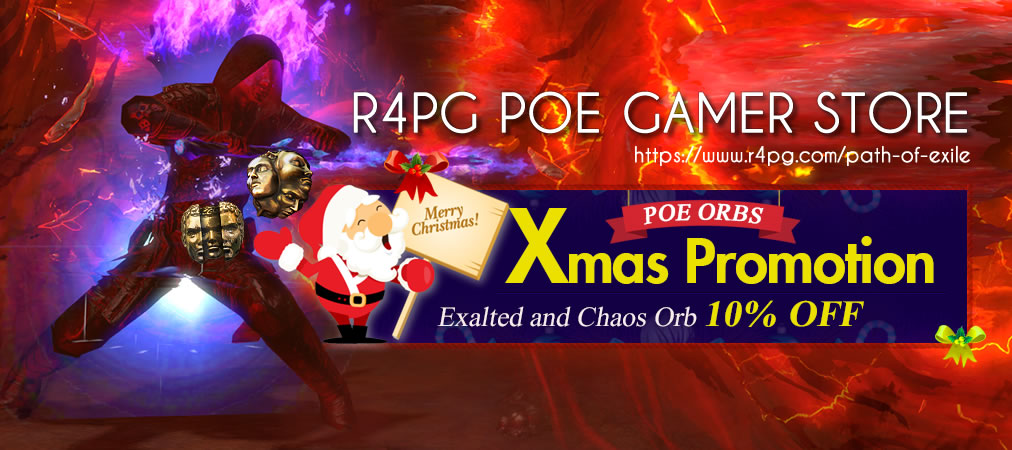 POE Chaos Orb: https://www.r4pg.com/poe-chaos-orb
POE Exalted Orb: https://www.r4pg.com/poe-exalted-orb
POE ORBS: https://www.r4pg.com/poe-orbs
POE Power Leveling: https://www.r4pg.com/poe-power-leveling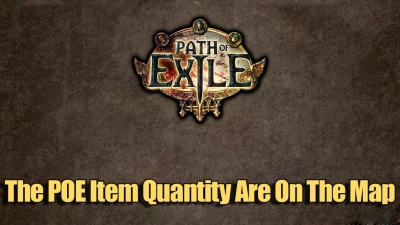 11
Dec
Maps can be modified just like gear can by using transmutes and alch poe orbs to make them even more difficult by adding affixes like damage reflection, permanent player curses and minus max resists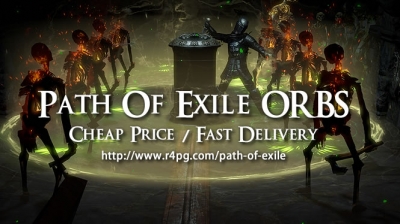 26
May
R4PG.com is a reputable online game trader that gamers can rely on them for the best service and competitive pricing especially when they buy POE ORBS.