R4PG Halloween Sale For 6% Off Now!
R4PG Game Store
Date: Oct/22/18 21:07:39
Views: 1542
Halloween in 2018 is coming soon! In order to celebrate the festival, many games have held events related to the theme of the festival. Like the Halloween event by maplestory 2.
Maplestory 2 just held a successful Halloween event not long ago.
Although Path Of Exile has no relevant event announcements so far, according to the content of previous events (the effect of last year : Bleeding Eyes Helmet), We believe that exciting news will be announced soon.
R4PG.com has made tremendous progress in the past year. The number of registered users on our website has reached 100,000, and the number of trade for players has exceeded 500,000. These advances are the affirmation of the players on our website and are the best compliments to us.
R4PG.com has always been the best website for players to buy Game Currency, and has been committed to providing the best service for players.
In order to thank the players support our website, we are now on hold Special Halloween Sale activities!
Now use this Coupon Code "Halloween" for all HOT games products to Save Extra 6% on All Game !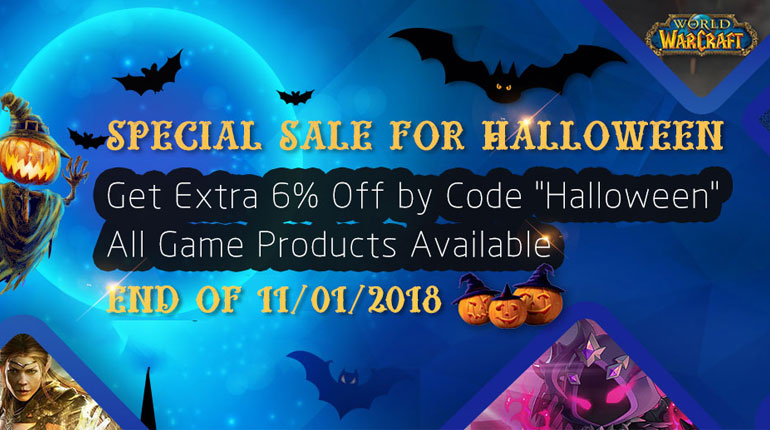 Buy our hot products quickly!
Path Of Exile
Most Cheap POE Chaos Orb!
- https://www.r4pg.com/poe-chaos-orb
Most Cheap POE Exalted Orb!
- https://www.r4pg.com/poe-exalted-orb
Most Cheap POE Items!
- https://www.r4pg.com/poe-orbs
Forza Horzion 4
Most Cheap Forza Horizon 4 Credits
- https://www.r4pg.com/forza-horizon-4-credits
MapleStory 2
Most Cheap MapleStory 2 Mesos
- https://www.r4pg.com/ms2-mesos

For more products, please check out our game product homepage!
Halloween Promotion Expires Nov 1, 2018
Choose buy game currency and item on R4PG, you can find
- Easy to Buy
- Safest Trade Method
- 7/24 Online Service
- Fast Delivery(15 Mins Usually)
- We have the best rating points and are worthy of the player's trust.

And Last
Happy Halloween!

- from www.r4pg.com