r4pg:Path of Exile Useful Tips 04 - How Upgrade Your Gear With Prophecy
R4PG Game Store
Date: Oct/30/20 02:51:11
Views: 977
Hi, here is Poe4orbs. Today, we will share you how to use the prophecy upgrade gear in path of exile.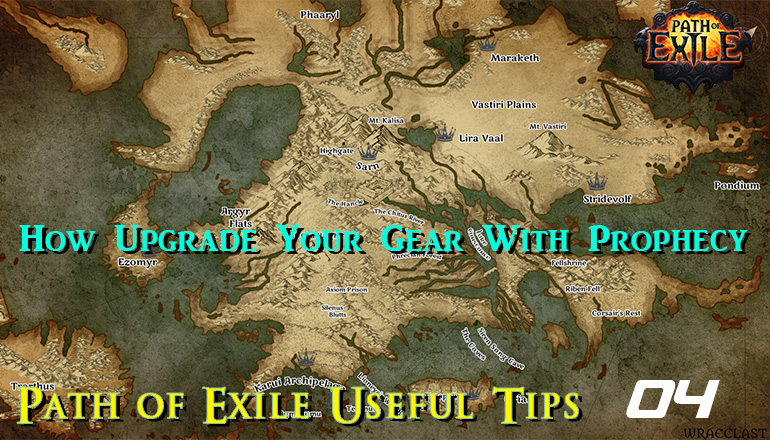 In the path of exile, you may find some prophecy with similar descriptions: You will defeat xxx while holding xxx.
What does it mean? In fact, this is an upgrade prophecy. You need to put the specified gear into your inventory and defeat the specified enemy to upgrade this gear.
Please note that you do not need to equip this gear on body!!
Here is an example
Fire and Ice prophecy will upgrade Hrimsorrow to Hrimburn. We need defeat Hailrake (Act 1, The Tidal Island)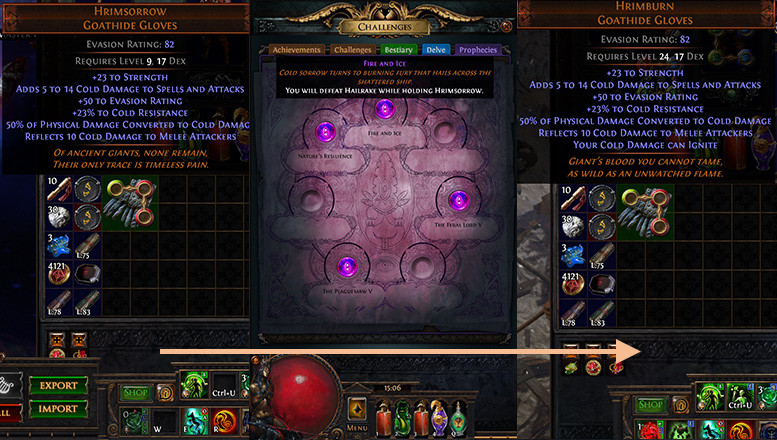 Anyone are welcomed to redistribute, copy, quote, reference or perform content in this site, if and only if he/she attributed the work