Some Interesting New Things Added To Path Of Exile 3.0
R4PG Game Store
Date: Jun/13/17 00:54:24
Views: 4038
Hey guys, while we are excited to let you know that thanks to our hot sale, we are the best and cheapest place to buy POE Currency online. We also have found some pretty interesting information out about some of the new things that have been added to Path Of Exile 3.0.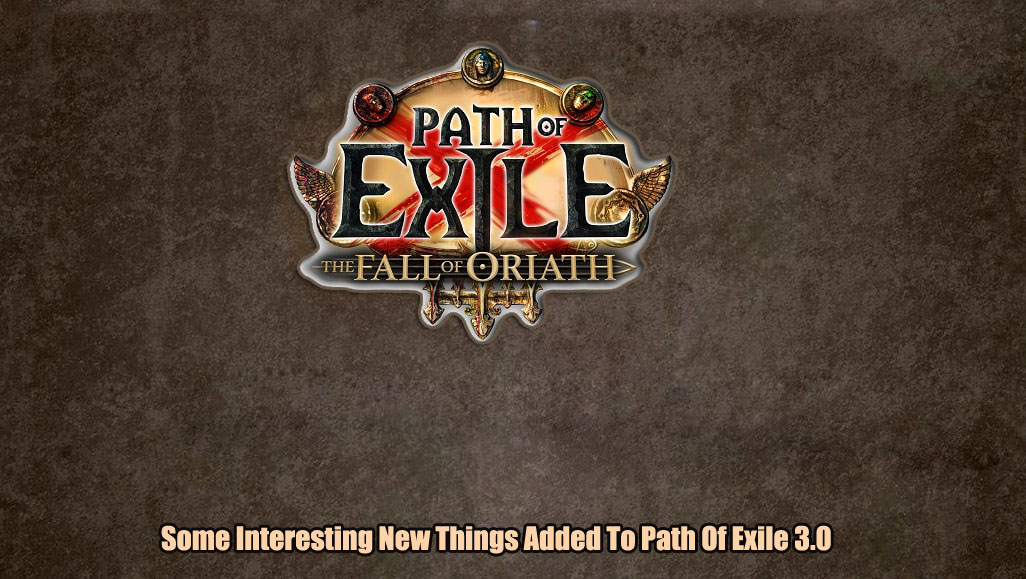 New Mini Map
The new map that has been added to 3.0 is awesome. It is way better than what we had before. It is much easier to make sense of and in general, makes knowing where you are and where you want to go so much easier to figure out. Also, they have added a map transparency option which is pretty cool. When you have it all the way down, you have just the basic map. But with it, all the way up the map is highly detailed and shows doors, terrain and lots of other details. We think this new map is a great addition to the game and makes exploration much easier.
New Bandit Quest Rewards
Siding with the different bandits once again gives you different rewards they are.
Lord Kraityn:
6 percent increased attack and cast speed
3 percent chance to dodge attack
6 percent increased movement speed
Lord Alira:
5 Mana regenerated per second
+20 percent to global critical strike multiplier
+15 percent to all elemental resistances
Lord Oak:
1 percent life regeneration per second
2 percent additional physical damage reduction
20 percent increased physical damage
If you kill all three of them you get two additional skill points which are a nice little bonus.
Perfect Agony Key Stone
There is also a new key stone that has been added, Perfect Agony. This makes use of the damage over time changes that are part of 3.0 and it sounds rather confusing. Basically, this key stone means you do not do as much damage with a direct hit, but over time bleeding, ignite and poison will be stronger. It sounds quite interesting and is sure to be a skill that some clever players use very well. Damage over time builds are sure to see a huge rise in popularity, especially if this key stone works the way the developers intend it to.
We are quite happy with these new additions to the game. If we are being super critical, we do feel that the Bandit Quests are not as rewarding as the last batch were, but that is us just being a little on the nitpicking side. While the new key stone is very interesting. In all honesty, the real star of this latest update is the new mini map. It sounds like such an odd thing to get excited about, but Grinding Gear Games have absolutely nailed it and we can honestly not see anyone having any issues with this map.
So there you have it another update to Path Of Exile. May not be as big as some of the other updates, but we feel that these are all good additions to the game. Then what do you want to see in poe 3.0? We would love to know your thoughts on this update in the comments below and if you want some POE Orbs. Be sure to take advantage of our Path Of Exile Orbs Hot Sale!