Thoughts On The Tabula Rasa Robe In POE
R4PG Game Store
Date: Jul/15/17 00:45:21
Views: 4592
Before we get started with today's blog, we have some exciting news for you. That is, all of our safe poe orbs are currently part of our hot sale so they are being sold at a very low price, so stock up while you have the chance!!!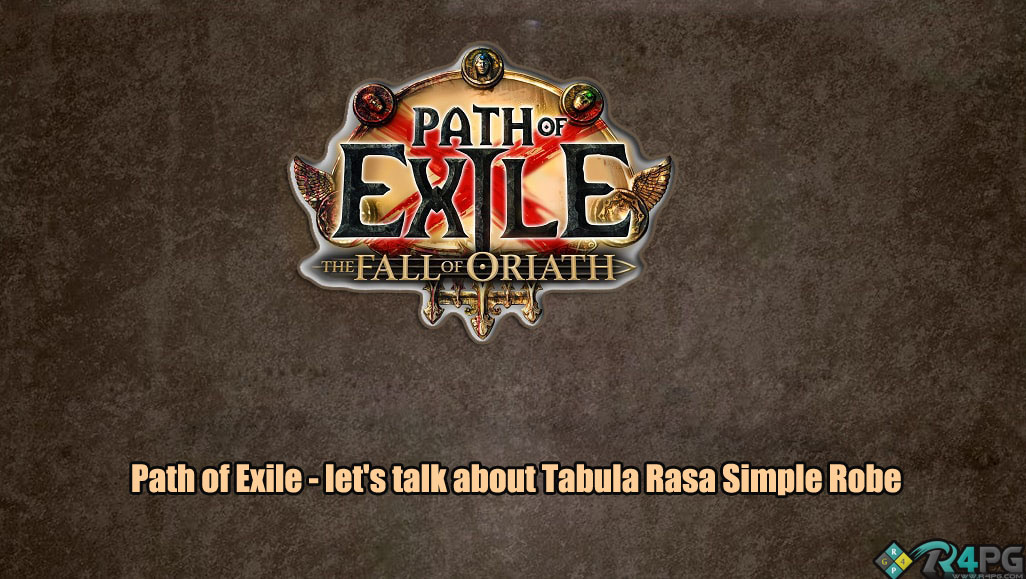 Ok so back to the point of our blog post for today. We wanted to talk about one of the more unsung heroes in Path Of Exile and that is the Tabula Rasa, We wrote How To Get The Tabula Rasa Simple Robe in Path Of Exile before. which in case you do not know is a unique, simple robe that is something we feel every person who plays Path Of Exile should consider having, especially if you are kind of new to the game.
To start with, Tabula Rasa is cheap, like dirt cheap we are talking around 15c here! So for a new player, it is ideal as it does not cost much at all, but it is just so darn useful. Some say that this is the best leveling item in the whole game. You can us it from level 1 and place your first 5 or so skill gems and in all honesty, just forget about it for a while. The design and the actual use of it make it one of the most interesting and underrated items in the game, especially when you consider that it is all about skill gems and not stats.
Thanks to being made super common through Divination Cards, it could not be easier to scoop up a Tabula Rasa. Which if you are new to the game, we highly recommend that you do.