Riders of Icarus Activating Sprint for Ground Mounts!
R4PG Game Store
Date: May/27/16 22:16:15
Views: 33
We're excited to announce the Sprint skill for Ground Mounts, a simple feature that allows you to move much faster. In Closed Beta 2, we heard that many Riders found the Gliding skill for Flying Mounts useful for soaring through the skies of Hakanas. We wanted to add that same practicality to Ground Mounts with this special feature.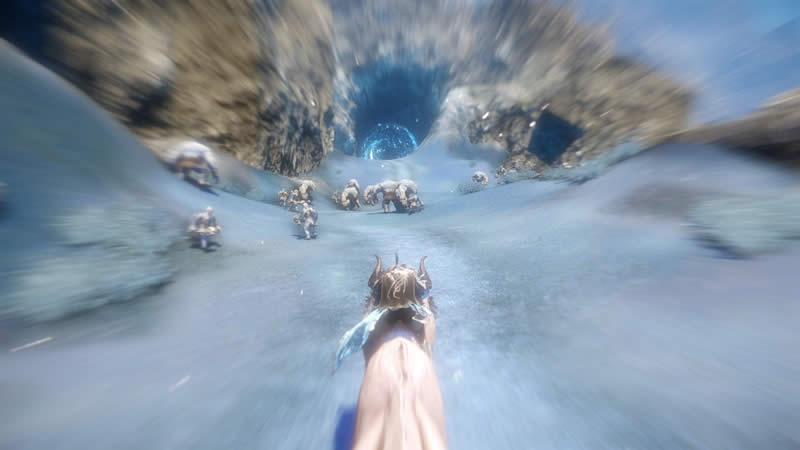 DEVELOPING THE SPRINT SKILL
Our biggest obstacle in developing the Sprint skill was implementing the system in such a short period of time (between Closed Beta 2 and 3). Due to the time constraint, we had to leave a few details out for now. Some mounts may have awkward animations, and Sprinting doesn't consume any resources. These should be fixed during Open Beta (beginning July 6th). In addition, the resource for the Sprint skill will be "Energy;" Sprinting won't be too costly and Energy will replenish itself over time.
Our main concern for the Sprint skill was if the speed increase was too much and affected the critical balance of the game. Our designers and testers ran simulations on "Mount's Innate Speed" and "Increase in Move Speed due to Sprint" to find the right value for the Sprint skill. However, this value is still not final, and we want to utilize your feedback from Closed Beta 3 to improve it.
HOW SPRINT CHANGES COMBAT FOR GROUND MOUNTS
You can use Sprint to move fast and attack enemies with strafe shots. However, you need to be careful not to travel too far as the monster may reset and return to its original position.
ACTIVATING THE SPRINT SKILL
To activate the Sprint skill, hit the W key twice, holding it the second time you hit the key. Sprint will persist until you let go of the W key. While the skill is active, you will really get the sensation of speed and move around much faster.
TAMABLE MOUNTS ICONS
Aside from Sprint, we have another addition to Closed Beta 3. In the past, we indicated the tamability of monsters in the bottom right of the UI, but it wasn't clearly visible. In order for Riders to more easily recognize tamable monsters, we have added "Tamable Mount" icon. A yellow icon means, "can be tamed now," and a gray icon means "can be tamed but you haven't met the requirements." Riders can toggle the icon in the Game Settings.
We are eager to hear what you Riders will say about the Sprint skill.Please provide your feedback on Move Speed, feel of the camera, how the feature feels overall, and everything else so we can perfect "Sprint" skill in Open Beta!