I Love Tree of Savior
R4PG Game Store
Date: May/25/16 21:09:05
Views: 93
Firstly, I would like to thank you for the love and support Tree of Savior. I would also thank you for becoming the Founders and buying all the founders packs. It is very unfortunate to hear that you decided to leave. However, Thank you for the detailed and long list of the aspects of the game that you found dissatisfying. On that note, there seems to be necessary that I should address the points raised in your letter and clear some misunderstandings.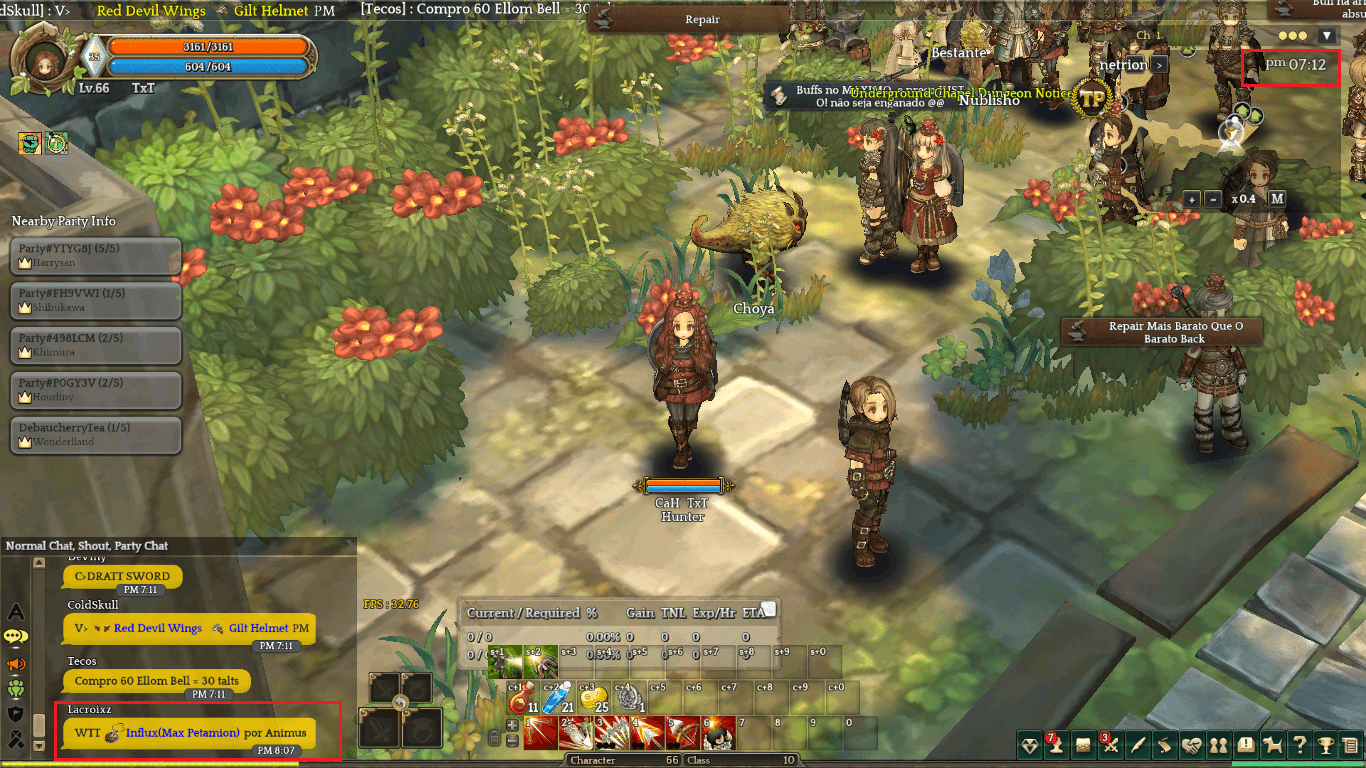 The trade restriction in TOS was designed to solve the bot and RMT problems. I do recognize that it might cause inconveniences towards the players as well. If, like you have said, the restrictions were not there due to the fact that the bots and RMT are inevitable and unavoidable, would that have improved the game overall? Unless we compare two situations side-by-side, I cannot say for certain. However, I would like you to understand that we have been working on reducing restrictions through continuous patches.
Server instability is an issue that we have been and currently are trying to solve but it is indeed a difficult issue. However, what I can say that the client lag has been improved through the recent optimization effort and it will be included in upcoming patchs soon.
As for DDoS, its very difficult thing to overcome. Everytime DDoS attack occurs (including today), Service provider blocks targetted machine, so we have to provide service excluding that machine. The problem is Service provider also limited our access to admin account as well, so we cannot add machine instances for now, resulting very crowded users in less machines in SA regions.
We have made a contract with one of the world's biggest cloud service provider, but their counter-DDoS measures differed from region to region. This situation is beyond our expectation and we are currently in talks with the service provider but we are yet to receive a satisfying answer from them. The proposals we have received were seeking a different service provider or move it to the NA region, which may leads to also dissatisfying solution to many users. So we're seeking for other solutions now.
Even since the announcement of the One Month F2P Delay plan, our users have raised many issues such as a ping problem, lags and even racism and regional pricing. In order to address those issues, I have decided to separate regions and transfer the necessary data between them. During that process, each region required its own devices and infrastructure. It meant that the cost of having the servers in four separate regions was drastically higher than having them all in one region.
You mentioned that, the region transfer usually only takes 10 minutes for other company. In reality, that is simply not possible. DB duplication process from one continent to the other continent takes a considerable amount of time and the whole process requires our utmost attention if we were to avoid any errors. The fact that the process was not planned months in advance meant that much effort and care were needed for the preparation, execution and confirmation.
We also wished to allow players to obtain TP as soon as possible after transitioning to F2P. However, we were unable to sell TP via DLC products as identical DLC products cannot be purchased more than one time.
There is a separate system, the 'Steam Inventory System', but it is taking some time to develop and verify since it is different from the DLC system which we had been using up to this point.
The Beginner's & Veteran's Packs were launched to allow players that wished to purchase more premium items until the 'Steam Inventory System' is fully implemented.
You do not need to purchase these DLC products if you do not agree to their contents or pricing. You will most likely not need the extra boost as you already had purchased all the Founder's Pack.
We did not launch the Beginner's and Veteran's Packs thinking that everyone needs to purchase them. It was more of a stop-gap measure to allow certain players to obtain more TP and other items before the launch of the 'Steam Inventory System'. Those items were currently un-obtainable since there are no DLC products in the Store.
It would have been better if we could have also launched various DLC products that only contain TP. However, There is a limit Steam places how many DLC products we can sell at once. It was not possible to create diverse products since we had to create 8 different DLC products in order to provide 2 types of products to each of the 4 different service regions.
We did not reject the communication. We did not fired the Community Manager. Her leave was made by her own and I also hoped her to continue working. She had hard time dealing with responding community. It's difficult to improve and solve problems fast in these situations. Current community managers, may seem to be less enthusiastic. But, I believe they are doing their best as they can.
I admit that the game currently has many issues. However, I really want to convince you that we have never given up and will continue to solve any issues one at a time. One example of such an issue is the monopolization of World Bosses and we are addressing this issue on the Korean servers by applying a debuff after defeating the Bosses. This will soon be applied to the Steam servers as well.
It's regrettful if you consider that IMC is a cashgrab with over-priced DLC products while not trying to deal with any identified issues. It could have been due to the fact that we weren't capable enough or did not communicate as well as we could have. However, I sincerely hope that you do not misunderstand that to mean that IMC does not care about Tree of Savior as a game, because we do care. We love this game at least as much as, and probably even more than, the players do. We created this game and will continue to improve this game to the end.
We thank you for loving Tree of Savior and hope that we will be able to meet again in a better gaming environment.