Tree Of Savior R8 Update BUG FIXES
Tree Of Savior would like to announce the details of our weekly maintenance for October 10th - 11th, 2016. And this weekly maintenance Will Fixes Bug At this article list
General TOS BUG FIXES
- Adventure Journal points will now update in real-time.
- Entering an upgrade dungeon for item awakening will no longer cause your Calcite to be consumed or disconnect your character.
- After clearing Earth Tower, logging in with a different character will no longer allow you to receive Earth Tower rewards on that character.
- Reopening Kubas Cube items should now be possible with no errors occurring.
- Closing the UI in the middle of a key setting operation will no longer disable your keyboard.
- Attacking targets affected by the Cryomancer's Subzero Shield skill with Hunter or Falconer companion skills will no longer freeze your own character.
- Fixed the issue where summons would occasionally be targeted, causing the attack to stray.
- Changing the key setup for [Target Lock] and [Target Info] on keyboard mode will now have the setting operate correctly as intended.
- Rodejokel monsters in the Lhadar Forest map will now drop items as intended.
- Fixed the issue that made it impossible to return to the game after visiting the lodge of a team with more character slots than one's own.
- Multiple players can no longer interact with the same Orb of Fire simultaneously in the Uphill Defense Mission.
- Tree Root Crystals will now correctly spawn in all intended regions.
- Characters will no longer erroneously receive a Lv8 EXP Card as reward after defeating Chupaluka monsters.
- Defeating Vubbe Wizard monsters will now grant characters the appropriate reward.
- Tree Root Crystals will now spawn as intended in the Genar Field and Forest of Prayer maps.
- Echad Magician monsters will now receive damage from skills as intended.
- Shtayim monsters will no longer deal damage with tile skills.
- The effects of Ice Pikes casted by Pure Loftlem will now display as intended.
- One-handed Sword items in the inventory will now be properly compared with equipped weapons when requested.
- The proper message will now appear when a character attempts to equip an item meant for another class.
- The explosion damage of Toy Hammer weapons will no longer apply multiple times.
- Fixed the error which made it impossible to expel guild members after they changed their team name.
- The process of creating a new guild should now work successfully as intended.
- Guild events can now be properly cleared even without the guild master.
- Newly-created characters will now be correctly equipped with the default items as intended.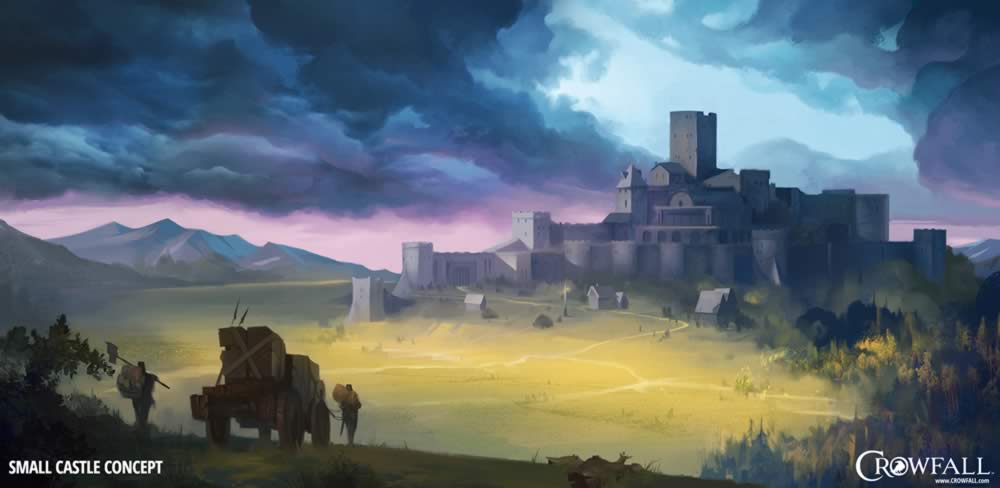 Quests BUG FIXES
- Avoiding the Petrifying Frost: Completing this quest will no longer make it impossible for your character to move to the end of the Karda Fortress map.
- The Immortal Nepenthes (2): Collecting freshwater for this quest is now possible in mouse mode as intended.
- The Keys Within the Spatial Gap: Wendigo monsters with the wrong level will no longer appear during this quest.
- Magical Opinion (2): The same petrified soldier will no longer count for multiple times.
- A Dead End (1): This quest will no longer appear in the minimap as a Kepa icon.
- Piece of Wing (2): Fixed the issue which made it impossible to complete this quest after using the Paladin skill Conversion.
- Emergency (3): The name of the magic vessel will no longer change after progressing on this quest.
- Masquerade: The level of this quest's boss monster will no longer exceed the recommended level for the corresponding map.
- Wandering Spirits (2): Completing the quest will grant you the corresponding reward items.
- Fallen Days: Pressing the teleportation key after completing the quest will no longer send your character to a different location.
- The Watcher's Potential (2): The Brainwashed Pantos will now disappear as intended when the quest is abandoned.
- A Drowsy Scent: The quest will no longer keep completing itself when your character moves to Septyni Glen.
- The Corrupted Lake (2): All quest objects will now correctly display the Space key UI.
- Find the Metal Plate: The quest will now progress correctly when on keyboard mode.
- Rose's Friends (3): The quest will now progress correctly when on keyboard mode.
- Giant Bracken (2): The Experiment Journal will no longer be obtainable by all party members when multiple players interact with the object at the same time.
- The following quests will no longer cause disconnections when played in a party: Curse of Sloth - Misery / Taking Back the Altar / Trap After Trap (1) / Assassin Evoniphon (5) / Condensed Anger
- Clicking the quest sharing button while in a party will now share the quest with your party members as intended.

Graphics/UI BUG FIXES
- Existing companions should now always be visible in the lodge as intended.
- The Adventure Journal tab will no longer switch places after moving to a new map.
- Cooking animations for Refreshment Table will now be displayed correctly.
- Interacting with Tiltas Valley NPC Historian Adelle will no longer erroneously display Cyrenia Odell's name and image.
- Riding elevators and other transportation devices will no longer make your character face a certain fixed direction.
- Adventure Journal points will now update in real-time.
- Clicking linked items in the chat window will no longer cause occasional client crashes.
- The corresponding recipe item will now be correctly listed in the material list of Recipe - Drake Epaulet.
- The bangs will no longer disappear on female archer characters with the Noble Wave Perm when attacking.
- The Noble Wave Perm hairstyle will now display correctly when performing all skills.
- The character's legs will no longer show through the Archer Circle 3 Costume.
- Dog Ears will now display correctly when worn with the Upper-bind Two-block hairstyle.
- Armband accessories will now display correctly when worn with the Wilhelmina Costume.
- Smoke animations will now display correctly in the Wugushi - Poison Pot UI.
- You can now register skills or items in quick slot [A], as intended.
- The number of Vubbe Warriors required to obtain the corresponding Adventure Journal reward will now display correctly.
- SP consumption will no longer display incorrect values after leveling up a skill.
- Quest reward options will now always be visible after completing a quest with multiple rewards in low resolution mode.
- Silver consumption will no longer display negative numbers when using a goddess statue to teleport.
- 'Companion' will no longer display as 'Friends' in the key selection menu.
- Combat key slots will no longer display as NUM 2 or NUM 8 in the key selection menu after setting them as 2 or 8.
- Page lists in shops will now display correctly as intended.
- Defeating Cave Ravinelarva monsters will no longer register them in the Adventure Journal as Ravinelarvas.