r4pg:Trove Flux
Trove Flux is a common material in Trove. It's used to upgrade items at the Forge and Enchanted Forge, and to create diamonds and shadow diamonds for the Ringcrafting profession.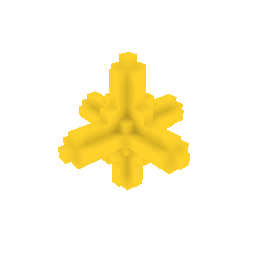 Flux is also used as an unofficial currency in the game. Players often buy and trade for items with Flux, and Flux is used as a ratio to determine how valuable an item is. Ratios appear as #:#, where the first number is other materials and the second number is Flux.

Flux is obtained from dragon caches in large amounts, or through putting unwanted equipment into the Loot Collector. The amount of flux gained per operation is based on the forge level of the item that has been broken down.

Anyone are welcomed to redistribute, copy, quote, reference or perform content in this site, if and only if he/she attributed the work