Trove: New fishing rewards-time to finally ban bots?
R4PG Game Store
Date: Aug/08/15 10:00:25
Views: 390
Bots had such huge effect on the economi that glim trove flux ratio is
3-4:1
And we did not see any ''banwave'' yet
Just any protection could detect them easy
They use very simple Scripts with no randomed delays
just any sequence based bot detection would get rid of them in minute
Devs mentioned that they have experiences with this issue from other games that they worked on
and yet, I see no result
Can we expect at least some light ban wave to ease our hearts?
Fishing in this game is really simple[in bad sense] and if I m going to get bored to death with It I want at least everyone else to suffer the same pain ha-ha
In other words bots make this part of game much less fun and I saw many glim-selling chat spamers that sell for real money
Is It still not considered noticable issue?
Now we also get bronze-silver-gold trophy from fishing
so bots will get like double the reward ? I get that It may fill theyr inventory faster but honestly it needs just few lines of code to make bot to also salvage fish.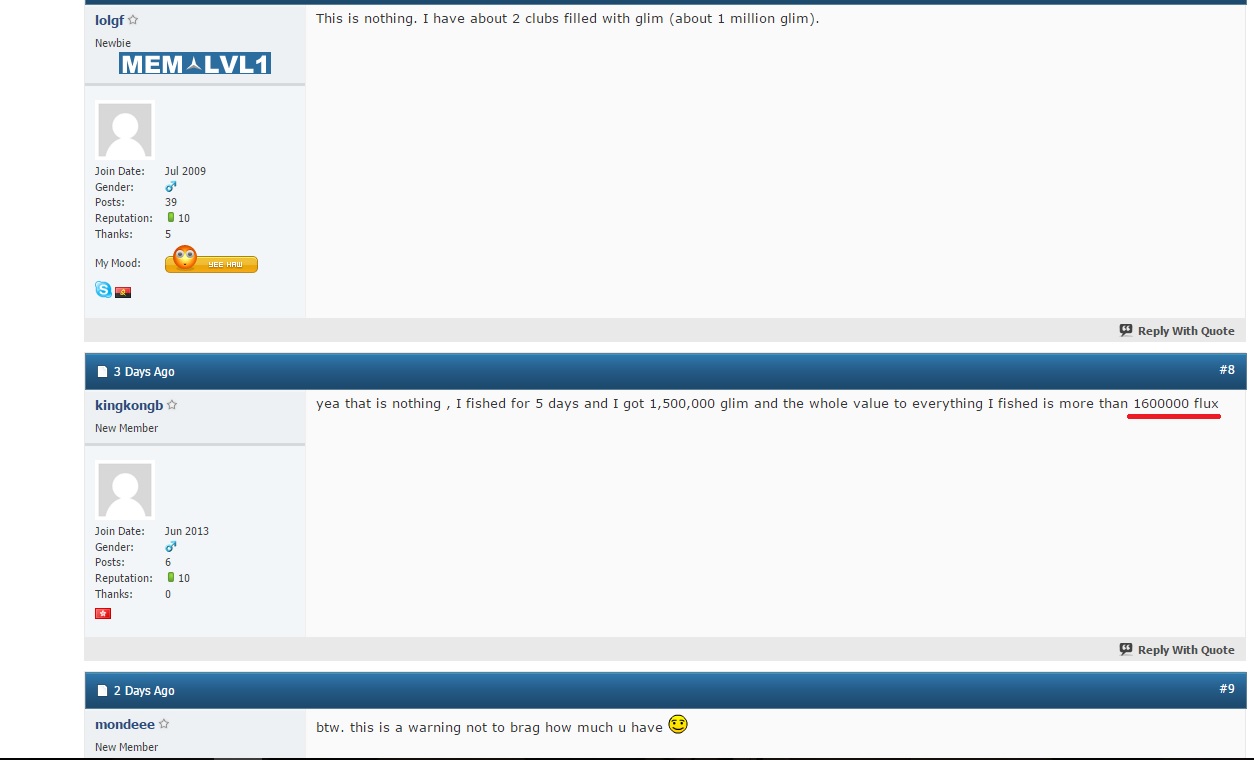 I have under 700 fish caught and I bought all my glim , rare fish from other players
yes this is how much I dislike current fishing
BUT
if you get rid of them bots I will gladly spend some hours just chilling with music and fish
<3 With my name I just had to make this thread