Trove Class idea - Bounter?
R4PG Game Store
Date: Dec/13/15 06:56:02
Views: 273
It's a Bounty Hunter. It's a hunter class thingy, it uses bows.
Reposting on General because it was on the wrong section.
Uuuh, hallo boiz? Is this where we post class ideas? It must be, right? Yeah, right. So, as some of you might know (The people who actually know me in-game) my favorite class is the Shadow Hunter. Yeah, I know, shadow hunter is bad and bla bla bla. That's why I'm creating a new bow class! Well. A crossbow class.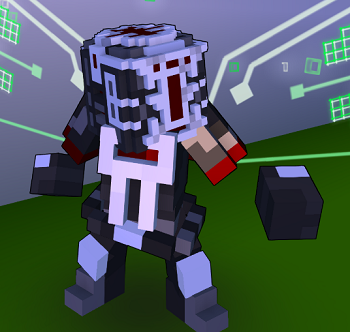 First things first, before we dive on the abilities of the class I'd like to explain how the fuuu we're going to have a crossbow.
So, it's basically a handle that's going to be attached to the player's model much like Rev's shield and the bow will go on top of the handle. Simple and effective. Now, as we dive into the abilities I'd like you to pay attention on the concept, as I'm not going to be showing numbers and the ones I show are likely to be changed if Trino games actually likes this class and decides to launch it.
Passive: Share the prey.
Everytime the hunter attacks, there's a small chance your pet will attack your target aswell, dealing damage based on your damage.
Explanation: The damage is one tick of a Shadow Shrike. I'd love to see my actual pet going face to face with the enemy but I think that's not going to happen, so I guess the Hunter should have a second pet that is the one mentioned in the passive, and the one who'll run up to enemies and help the hunter on the fight. Obviously that pet should be a chicken.
M2: Implosive shot.
The Hunter will fire an arrow that will stick to whatever it hits, after 1~2 seconds the arrow will then explode, dealing damage and instead of knocking the enemies back as a normal explosive shot would, it will pull them together because it's an implosive shot.
Explanation: This is the hunter's utility skill, helping him and his teammates to deal the maximum damage to all enemies at the same time. This skill costs energy and has long cooldown (think Rev's M2 in terms of cooldown)
1: Spray of arrows.
Hunter fires a spray of arrows in a cone in front of him, dealing damage and knocking enemies back if they're too close.
Explanation: This is your go-to skill, it has short cooldown and it deals good damage, the only problem is that if you spam it willy-nilly you'll end up with no energy (this skill does cost energy). The range (Not the area AKA cone) should be long, so the hunter can snipe enemies. It should look like this:
2/Ultimate: Hunter Zone.
Hunter claims a zone as his territory, while in the zone his damage is increased up to 100% based on how many attacks he has hit on the zone (Think 5~8 attacks to max out your damage). Zone lasts for 12 seconds and the bonus damage is reset if you leave the zone.
Explanation: This is what makes the Hunter an interesting class, the zone is supposed to be a little bit larger than Lunar Lancer's ultimate zone, just so you can actually dodge inside of it, but it has to be only large enough for you to dogde, so enemies have a chance to push you out of your ultimate and you can lose your bonus if you don't play carefully.
Also the bonus damage it will apply will be literally bonus damage (the green percentage that appears next to your phys damage stat.) and obviously when the ultimate ends the bonus goes away. Oh, yeah, this skill costs no energy as it is the key to this class' gameplay.
EDIT: How the bonus damage works