Is This The Worst Madden Season Yet?
R4PG Game Store
Date: Oct/05/17 01:14:16
Views: 2782
So us Madden fans (which includes us here at R4PG.com) have been playing the game for a good few weeks now and we have noticed that some people are not too happy with the way the season has started.
It is important to remember that it is very early in the season so all of the people who are in fact saying this is the worst season yet are being a little bit harsh. We know that some people have had issues with bugs and weird stuff happening in their game. But to be fair to EA the season is just barely weeks old so some teething problems are be expected. What game launches these days, has a huge online following and is actually perfect in the first few weeks? We are not making excuses for EA, but we do feel that these are issues which are going to be addressed and fixed.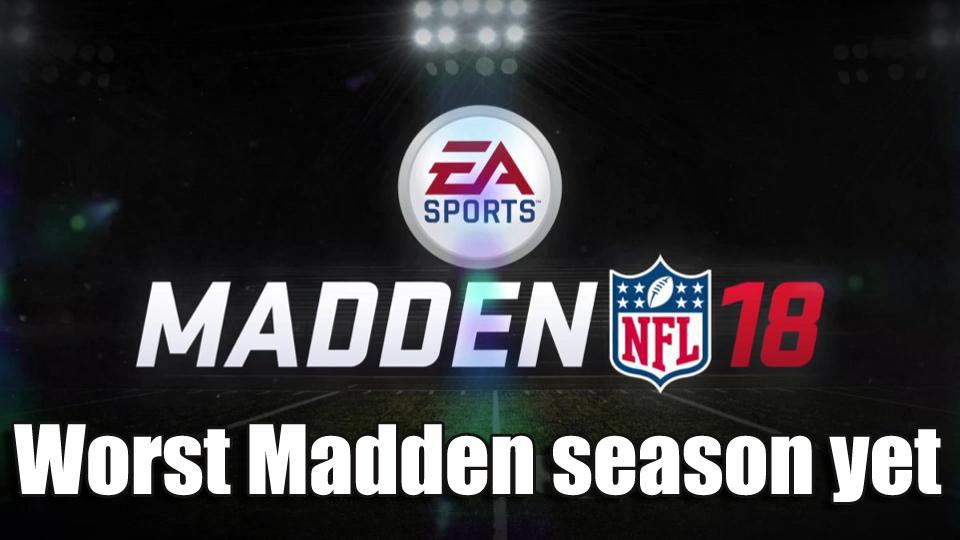 We really like some of the things they have done this year. Training, for example, is a bit of a grind, but it feels so rewarding and the more you train the better off your team will be. This along with the upcoming promos are all putting Madden 18 in the right direction so we are willing to give EA the benefit of the doubt here and say that in the coming weeks and months, many fixes are going to be made to Madden.
What are you guys thoughts on this year's Madden and do you agree that people are jumping the gun saying that this is the worst Madden game yet?