How to use Path of Exile Trade Macro
R4PG Game Store
Date: Apr/19/17 00:40:27
Views: 9955
Keeping up to date with all of the Path Of Exile scripts can be tough, but here we have this awesome POE Trade Macro that is going to make your life much easier. This allows you to quickly check how much an item is worth, while you are playing the game! This means you do not have to open up a web page or anything like that. It makes things much quicker, easier and it can greatly help you, especially if you are on the hunt to buy safe path Of exile orbs. By knowing what your loot is worth, you can quickly cash in and sell it to someone who wants it.
Anyway here is a little guide on how you can easily set up this awesome POE Trade Macro script.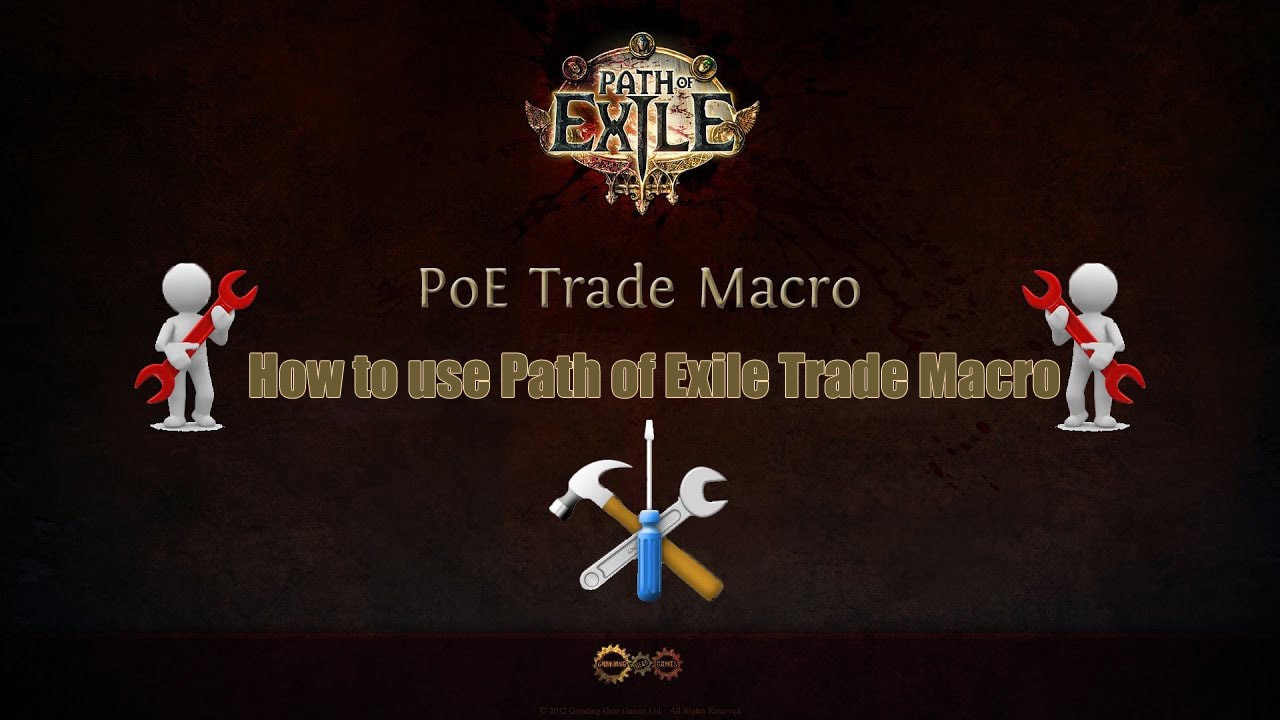 1: First step is to download Auto Hot Key. Some of you may already have this, but for those that do not this is the first thing you need to do. Once it is downloaded, it will install. This whole process should take a few minutes at the very most.
2: next you need to download the POE Trade Macro. This is easy to do. Just download the latest version. It is worth taking note of the various commands that are on here so you have an idea how to best use this script.
3: Once downloaded unzip the folder like you would any other file like this. Extract it to where is easiest for you, but it is a good idea to have a dedicated auto-hotkey script folder to make things easier for yourself.
4: Once extracted click the file that says Run Trade Macro. One cool thing about this version, which you will see when you click here is that you can update it from here so you do not have to go back to the site! Just click the update tab and it and install it where is easiest for you.
5: Script initializing is what it will say. You can then click your taskbar to check it is running. From here you can mess around with settings, check for specific items and in general fine tune the script to suit your needs. But to start with it should be fine. The script is now running so fire up Path Of Exile and get ready to make plans with your poe orbs!
6: One thing to note is that you will have to make sure the script is running each time you fire up your game. Just click on the tab and make sure it is on. When you turn your PC off, it can also turn off the script and most of the time (that we have heard) it will not turn back on automatically.
7: If you took note of the different commands you can now do you can have a lot of fun with this script. One of the most useful aspects though is the price checking. It is very easy to do. Just click on an item and press CTRL+D and it will do a quick search and give you the most recent prices that the item is being sold for. Just note it can take a little moment to give you your results so do not freak out and start smashing the mouse button.
8: if you are in a party and one of your buddies finds something cool and wonders how much they can get for it. You can actually share that information in the chat which is pretty cool.
9: Look at the different options. This script is great and you can get really specific with items so be sure to have a little bit of fun.
So there you have it. It really could not be any easier to set up. There are many different and useful hotkeys with this script so be sure to have a good look at what each one does. But for most of you who are just all about knowing where to buy cheap poe orbs online. You will want to know how much your loot is worth and this makes it so much quicker and easier.