Path Of Exile 2.6.0 Balance Changes
R4PG Game Store
Date: Mar/03/17 02:09:55
Views: 3012
While the content update 2.6.0 may not be the big one that many people are waiting for. Do not worry as there is plenty for you to spend your Path Of Exile Currency on in this update. The most notable thing that is happening is the balance changes. Some people have said that there is not all that huge balance changes happening with this update, but actually there is. This new 2.6.0 update is going to allow you to have a lot of fun as you can make all kinds of new builds which is always a lot of fun. We are looking at a few of the notable changes that are happening.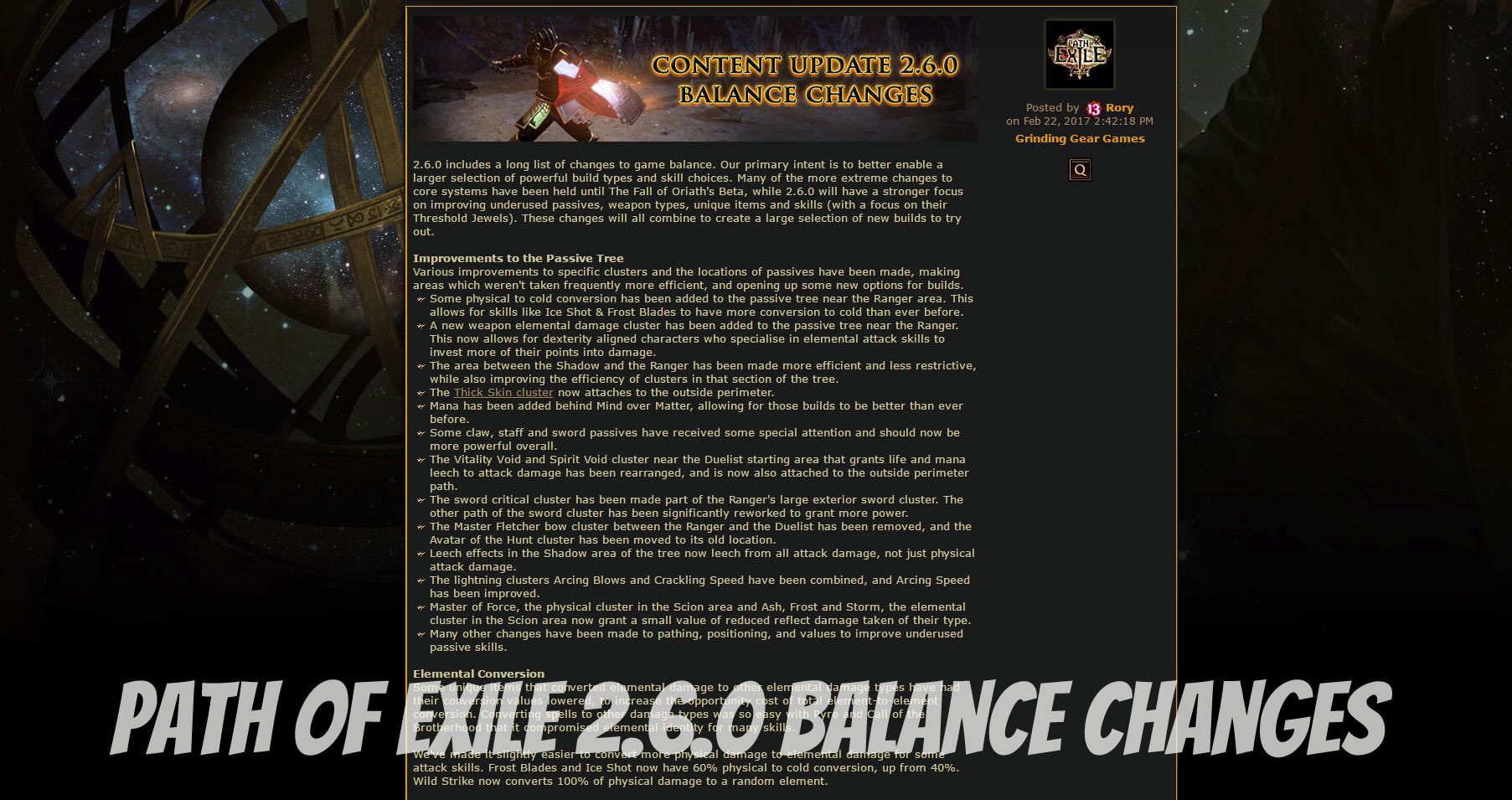 Changes To Threshold Jewels: This is good news as it means you get more bang for your buck, well bang for your jewels as some have had their values adjusted and now offer much better value, abilities and damage.
Damage Is Changed On Certain Skills: This is not as big a deal as it sounds so do not worry and feel you have wasted a load of POE Orbs if one of the skills you have used for a while is affected. This is only going to effect a small number of skills like Sunder and Ice Crash for example.
Many One Handed Weapons Have Been Updated: Turns out not many players were using one handed weapons (and with good reason too) but this update is hopefully going to fix that and make picking a one handed weapon worthwhile! Many weapons like daggers, lower level claws and Maraketh Thrusting Swords have seen huge improvements which now make them a worthwhile option.
This is just a few of the things that we wanted to talk about, but there is some other improvements happening in this update like area of effect changes, improvements to the passive tree and even some items that deal in elemental damage have been reworked.