Fireball Build Guide In Path Of Exile!
R4PG Game Store
Date: Feb/28/17 00:43:47
Views: 5018
One of the best ways to make use of your Path Of Exile Orbs is by making sure you are the best darn Fireball specialist going!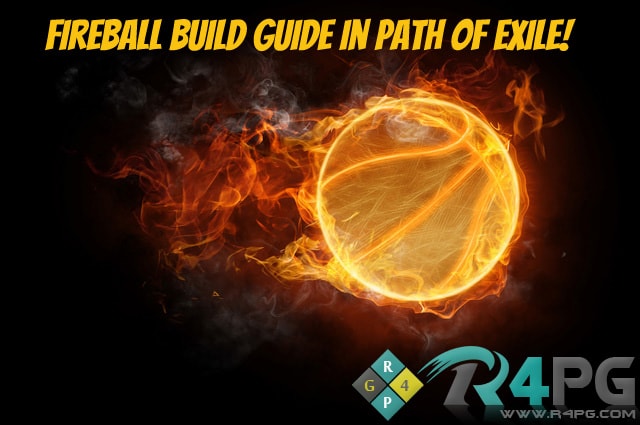 Why would I want to specialize in Fireball? Well the reason for this is that this is the only way (well currently) in the game that you can still shotgun. Ok so the Fireball does not actually work as a shotgun, but the blast radius is the closest thing the game has and it is great if you want to dish out some heavy duty damage.
The first thing I want to suggest to you is that you really try and be patient and that you do not waste any POE Orbs early on. Just grind it out through the first 12 levels and from here you can get Firestorm! This is one of the best skills in the game for levelling up in my optioning and it lets you just fly through blasting things away quickly and also level up pretty darn fast too.
Now you will be using this until you get to level 28. Once you reach level 28 you can if you want ditch Firestorm. That is because now Flameblast is available to you. To be honest with you this is more of a preference type of thing. Some people do prefer Flameblast (and it is awesome) but I know that I myself got really attached to Firestorm and decided to stick with that. But I would say it is worth having a play around with Flameblast to see if that is better for your playing style.
This is basically the way to start your Fireball build and from here you will have a really good grasp of the class and be able to add new items and skills to really tweak it to your playstyle.