Path Of Exile 3.1 Raider Ranger Builds For Beginners
R4PG Game Store
Date: Jan/15/18 03:56:00
Views: 10946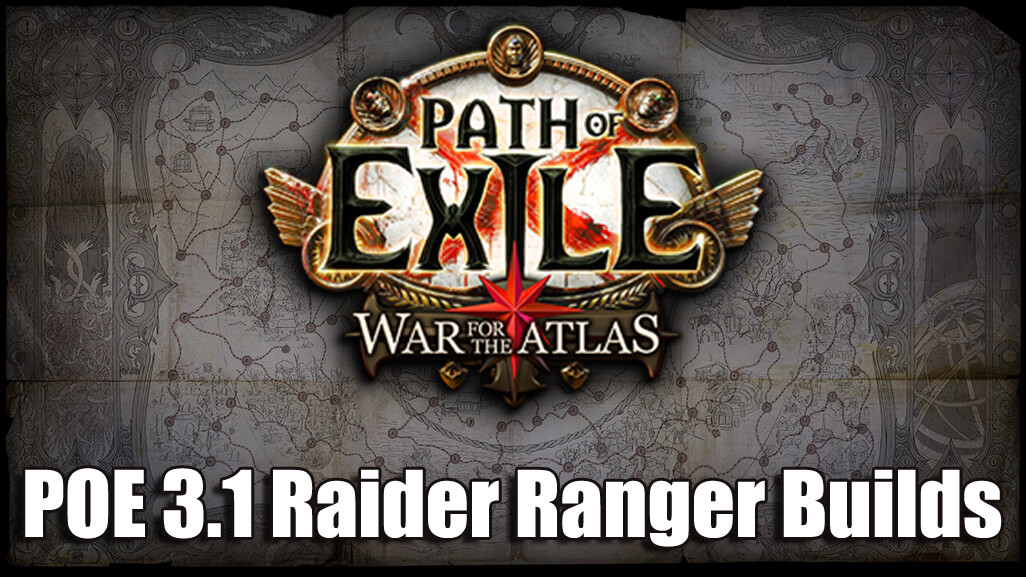 The Raider concentrates on maintaining buffs, gaining Craze Charges, Onslaught, or Phasing through kills. The Raider will focus on one of these simple buffs to boost its effect, greatly boosting her speed and evasion. Despite exactly what the class icon shows, these kinds do not have modifiers specific to melee damage, so ranged attacks will get individuals bonuses too which is a very nice touch. Today we are looking at some awesome Ranger Builds and of course you can buy poe orbs and currency here.
You will be able to learn a lot more about POE 3.1 Ranger Builds:
Deadeye Ranger Build in POE 3.1
Pathfinder Ranger Build in POE 3.1
Directory
[POE 3.1 Update #9.6] Sidefx Frost Blades - FAST MAPPER, Can boss! Who needs Vaal Pact?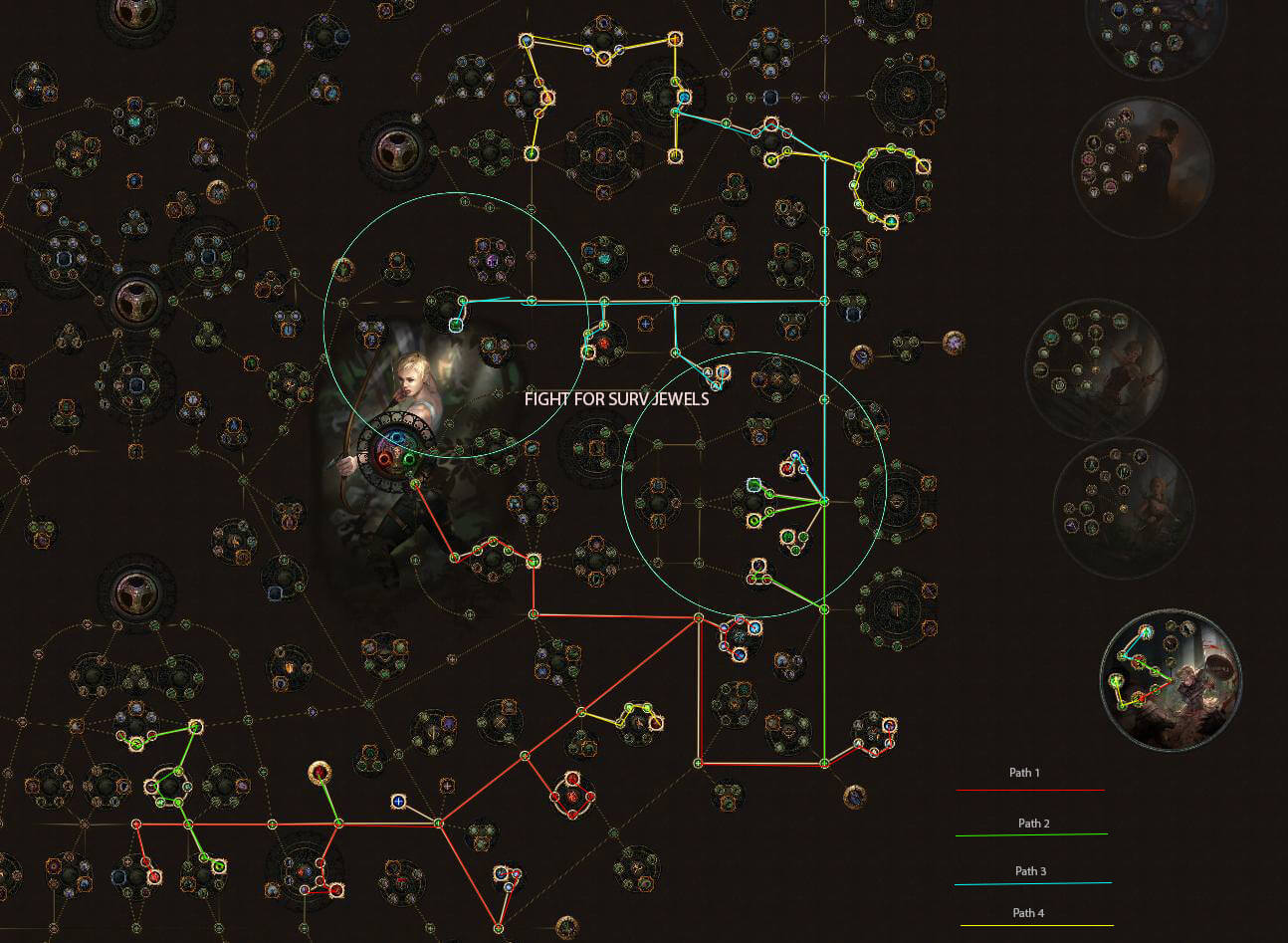 Click on the poe skill tree image above to open a high-resolution version in a new tab! or Check this skill tree: https://goo.gl/sQkSA8
The concept:
This Raider Ranger builds concentrates on high attack speed to release a number of chaining projectiles with 86% cold pen, high crit chance and amazing attack speed inside an almost 360 radius surrounding you, killing exactly what dares come your way. This is a really cool build and I will be updating it as the game progresses and updates are made.
Strengths and Weaknesses of the Raider Ranger Build:
Strengths:
+ Perma freeze most mobs - ESP BOSSES in POE 3.1 **
+ High dps
+ AMAZING AoE
+ Super fast at clearing maps
+ Really good Life Leech w/ out Old Vaal pact
Weaknesses:
- Can be expensive
- Glass cannon, You need to learn positioning to be very effective
- Can run into problems with single target bosses
Find this builds here: http://www.pathofexile.com/forum/view-thread/1848749
[POE 3.1 Raider] BF/FB raider, great clear/ST, and tanky shaper/atziri/elder down
The concept:
Hi everybody, this is a guide for my Blade Flurry Frostblades raider that I have had a tremendous amount of success with this particular season So I decided to share it with my fellow Path Of Exile players. So the purpose of the build is by using frost blades for and Blade Flurry you can have fun while playing and simply outlive anything that comes at you!
Strengths and Weaknesses of the build:
Strengths:
+ Can perform essentially any content well (aside from grandmaster)
+ Great clear speed
+ Great single target
+ Good survivability
+ Can face tank just about anything because of all of the evasion/dodge benefits
+ Good mobility
+ Can perform any map mods, even no leech(because of claw existence on hit) and reflect (but you will need sybil's and yugul pantheon for reflect, and most likely double potions without leech, although it isn't mandatory)
+ Hardcore viable with a few gear/points readjustments
+ Relatively cheap to begin with
+ You don't need to gem swap
Weaknesses:
- leveling could be a hassle within the first 30-40 levels
- It is vulnerable to the periodic oneshot because of the majority of our defenses being about evasion and dodge(but it is not frequent whatsoever, with more purchase of HP it should be a nonissue)
- We have to maintain close range to complete damage (particularly with blade flurry)
- As we're splitting our concentrate into two skills, both of them do lose some value which means this build will not be the greatest in the world, but it is still fun and gets the job done.
- Coloring the body armor is kind of a nightmare
Find this builds here: http://www.pathofexile.com/forum/view-thread/2058980
[POE 3.1 League Starter] Charged Dash mayhem
The concept:
This build relies upon the Raider Ascendancy because of the bonus of free Craze charges. More Craze charges provide for us more AoE overlap & more attacks when charging. The primary problem with Billed Dash is the fact that Movement speed is both good & harmful to you. I truly benefit from the skill however I must be honest and say that it features a fair quantity of glaring issues, but I have been able to do many red tier maps so far that which is actually greater than I'd initially hoped for. I want to focus on killing bosses as it is difficult to know if it's because of the skill or my less than amazing mouse control! It's also important to note I have spent hardly any on my small gear, for the most part excluding flasks I have spent sub 20c (Super useful for early league, you may also later transition right into a Frost Blade raider if you want)
Strengths and Weaknesses of the build:
Strengths:
+ Skill effect looks amazing
+ Delivers a surprising quantity of damage
+ Cheap to begin with
+ Can be used a league starter
+ Simple hitting the 100% more multiplier on Billed Dash
Weaknesses:
- Does not like open areas
- Does no damage should you miss
- Could be frustrating if performed rich in ping
- Takes time to learn to use correctly
- Bosses could be highly aggravating should you make a mistake
- Elemental Reflect will kill you should you fully charge
Find this builds here: http://www.pathofexile.com/forum/view-thread/1948189
In addition to this we have some more awesome builds coming your way. So keep an eye open as they will be here really soon. Also please buy cheap poe currency with 5% off code: R4PG05 until Jan. 25 from us.