POE Betrayal Elementalist Storm Brand Build - Uber Elder Killer
R4PG Game Store
Date: Jan/08/19 21:42:16
Views: 5444
"Feed a storm with savage intent and not even the strongest walls will hold it back."
Elementalists deal in all things elemental. They have access to conditional but powerful element damage bonuses, some granted periodically or with a skill requirement.
The purpose of this build is to do all endgame content on a budget. Including Shaper, Uber Elder, Hitting Level 100. As a result, this build needs speed, damage and survivability.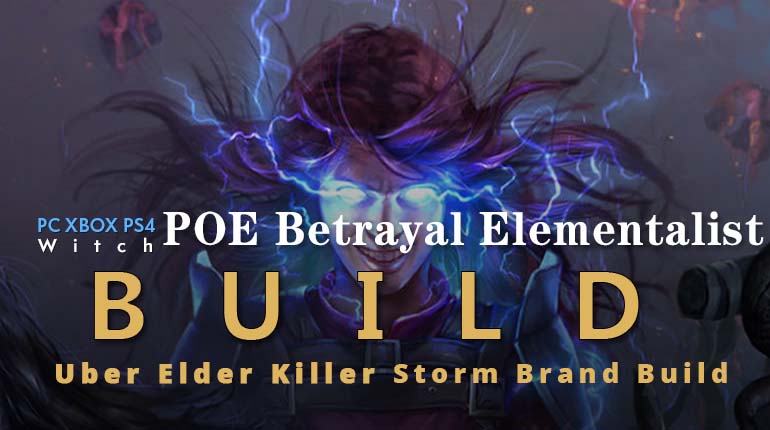 Quick Jump
Pros & Cons
Pros
+ Super Fast
+ Very Tanky (enough to tank Shaper Slam)
+ Variety of ways to gear
+ Lots of ways to improve gear/build
+ Easy to start up on a budget
+ Very good Single Target DPS with Lightning Spire Trap
+ Excellent AoE DPS with Storm Brand
+ Brainless
+ Flexible
Cons
- Storm Brand needs LS to help Single Target when not geared.
- Lightning Spire Trap can sometimes not activate if a mob moves.
- Not invincible
Uber Elder Kill
Skill Tree
Ascendancy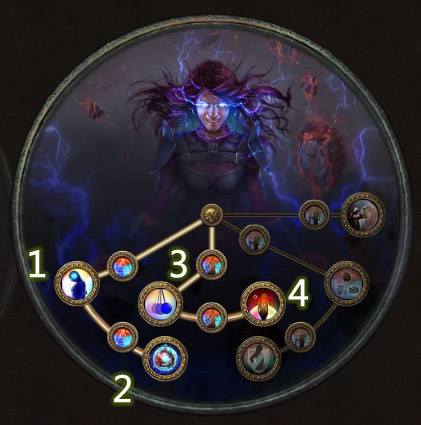 Shaper of Desolation -> Beacon of Ruin -> Pendulum of Destruction -> Mastermind of Discord
Bandits
Kill all for the 2 Skill Points
Passive Tree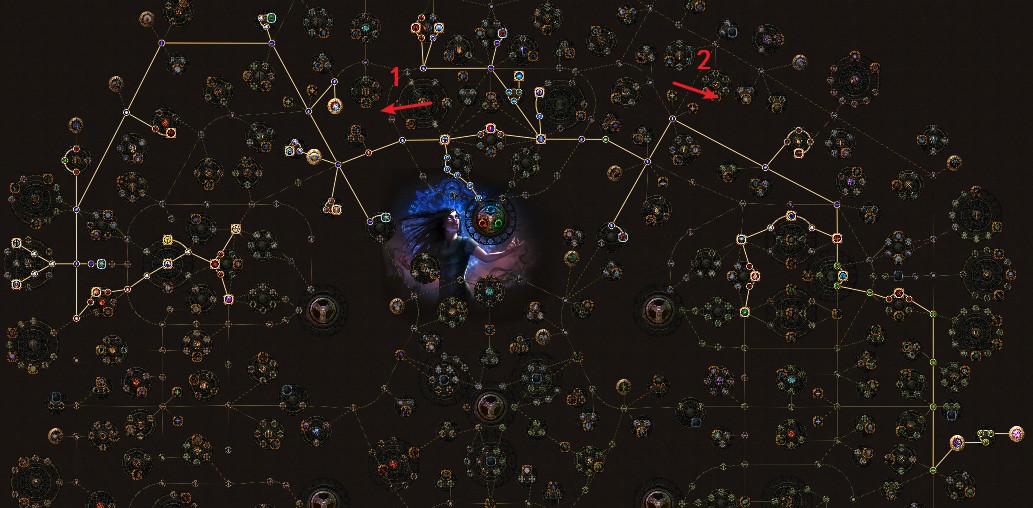 Gems Setup
Helmet
Flame Dash - Cast when Damage Taken (7) - Warlords Mark (10) - Immortal Call(6)
Gloves
Lightning Spire Trap - Added Lightning Damage - Lightning Penetration Support - Controlled Destruction
Boots
Shield Charge - Fortify Support - Multiple Totems Support - Faster Attacks
Weapon
Herald of Thunder - Elemental Weakness - Curse On Hit
Shield
Brand Recall - Arcane Surge - Empower
Chest
Storm Brand - Added Cold Damage - Hypothermia - Lightning Penetratino - Controlled Destruction - Concentrated Effect
Gear
Overview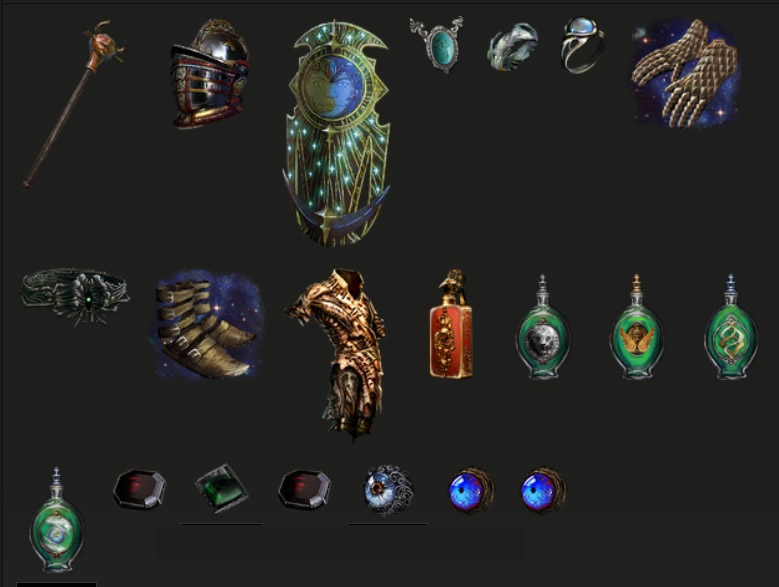 Detail
Weapon 1: Tempest Bane, Sambar Sceptre
Weapon 2: Masna Ecli.sis Pinnacle Tower Shield
Helmet: Hate Horn, Royal Burgonet
Body Armour: Carcass Jack, Varnished Coat
Gloves: Dragon Grasp, Hydrascale Gauntlets
Boots: Grim Track, Strapped Boots
Amulet: Sol Rosary, Turquoise Amulet
Ring 1, Ring: Blood Eye, Opal Ring Grim, Fate Gyre, Prismatic Ring
Belt: Torment Harness, Stygian Vise
Abyssal: Foul Iridescence, Hypnotic Eye Jewel
Flask
Chemist's Basalt Flask of Staunching
Heated Imbued Wand of Disaster
Chemist's Jade Flask of Grounding
Ample Stibnite Flask of Warding
Seething Divine Life Flask of Heat
Leveling
Level with Freezing Pulse and get Frost Bomb at level 4 - smooth sailing until you get Storm Brand at level 12. While leveling you also to want to use another skill for more DPS against bosses - I recommend Blade Vortex.
For Leveling you also want to pick up Flame Dash, Brand Recall and Arcane Surge ASAP in a 3L. This will help with mobility, mana regen and give you more damage overall. This is a permanent setup pretty much even deep into endgame until you get en Empower level 3. For Auras I just used Herald of Thunder and Wrath
At Level 28 you'll want to pick up a Lightning Spire Trap, helps single Target immensely. Run it in a 4L. More sockets you have while leveling more smoother this build becomes.
Links while leveling are
Storm Brand - Controlled Destruction - Elemental Focus - Added Lightning Damage
This is until level 31 where you get your Ascendancy first Ascendancy - Shaper of Desolation. At this point , replace Elemental Focus for Lightning Penetration. At level 38 you Replace Added Lightning Damage for Concentrated Effect.
Your new 4L at level 38 is
Storm Brand - Controlled Destruction - Concentrated Effect - Lightning Penetration
If you can get a 5L or 6L (Tabula Rasa) - You can do
Storm Brand - Controlled Destruction - Concentrated Effect - Lightning Penetration - Faster Casting - Added Lightning Damage
It's important to note this is the pure leveling setup. I personally take Hypothermia and Added Cold damage later on for survivability in maps.
This is pretty much the endgame tree. At this point you can decide what you want more, life, damage utility.
This is level 82. At this point pick what you feel like you need most.
Expectations & POB
POB link: https://pastebin.com/G0E9Csh0
(If you do not know how to use it, see the instructions below, otherwise please ignore)
Download Path of Building (link: https://github.com/Openarl/PathOfBuilding)
Copy pastebin URL.
Launch path of building.
Click on Import/Export.
Click Import from Pastebin
Paste the URL copied in step 2.
Done!