r4pg:Path of Exile Flashback Guides and Builds
R4PG Game Store
Date: Dec/19/20 04:55:20
Views: 767
The three-week flashback event will bring crazy map mods, and the challenges will be more difficult. In order to help players experience the game better, this Path of Exile Flashback guide introduces the content of flashback in detail and recommends popular builds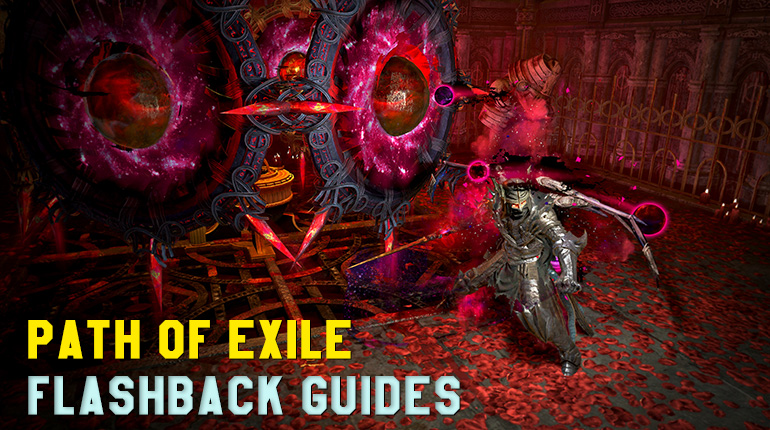 What's Flashback
The Heist Flashback Event is all about the ruckus. In each area you'll contest with several popular mods from past leagues in a harrowing mad-dash for power and glory. Alongside Heist, each area in Wraeclast will have a random selection of three of the following mods present. These mods will change every hour, on the hour.
2 Additional Rogue Exiles
2 Additional Invasion Bosses
1 Additional Breach
2 Additional Strongboxes
3 Additional Tormented Spirits
2 Additional Perandus Chests and a 33% chance to spawn Cadiro
3 Additional Rare Monster Packs with Nemesis Mods
3 Additional Magic Monster Packs with Bloodlines
1 Additional Abyss
2 Additional Harbingers
1 Timeless Monolith
1 Metamorph
1 Delirium Mirror
Beyond
This is a Heist event which means that alongside the chaos of past mods, you'll have access to Heist's content in its current form. This is a separate event to the Heist League which means you'll need to make a fresh character in order to participate. You can, however, continue to complete your Heist challenges in the Heist Flashback Event.
Event Time and Notice
Starting at Noon December 18 (PST) which is Dec 19, 2020 4:00 AM (GMT+8) (Log in to view in your local time)
Ending at 10am January 4 (PST) which is Jan 05, 2021 2:00 AM (GMT+8) (Log in to view in your local time)
Standard, Hardcore, Standard Solo Self-Found, Hardcore Solo-Self Found versions available. These versions are also available on Xbox and PlayStation.
This event is NOT voided. (Items and characters WILL transfer to parent leagues at the end of the event)
Flashback Prizes Previews
Demigod's Authority
The top five of each Ascendancy Class in each of the four versions of the event will be awarded a brand new Demigod's Authority. Each Demigod's Authority will display your event class rank.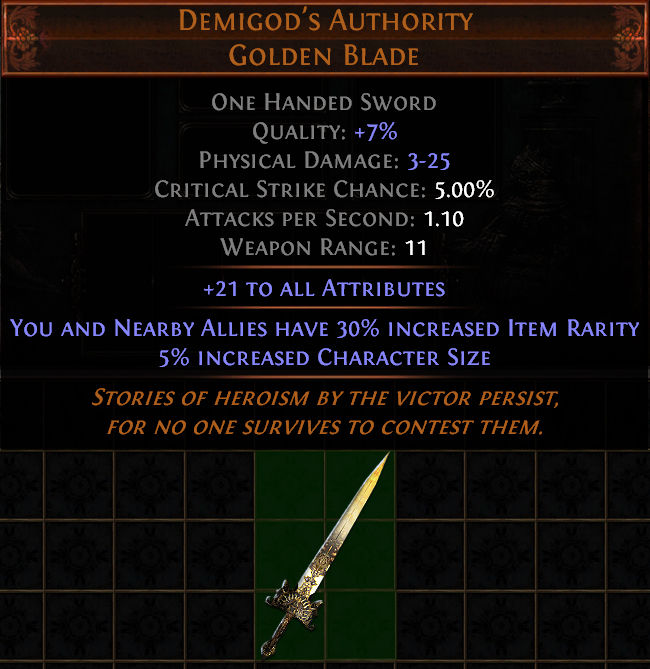 These will be awarded to the top five ranked players for each Ascendancy Class for each version of the Flashback Event. Changing your Ascendancy Class will be disabled for the duration of the event.
Twilight Mystery Box
In the Flashback Event, you'll be automatically awarded a Twilight Mystery Box for reaching level 50. This is a guaranteed prize that's only available once per account per event. Leveling multiple characters in the same event will not grant multiple mystery boxes.
Random Draw Microtransaction
If you reach one of the level thresholds below, you'll automatically be in the draw to win one of the microtransaction prizes below. These will be drawn at random and shared across all versions of the event.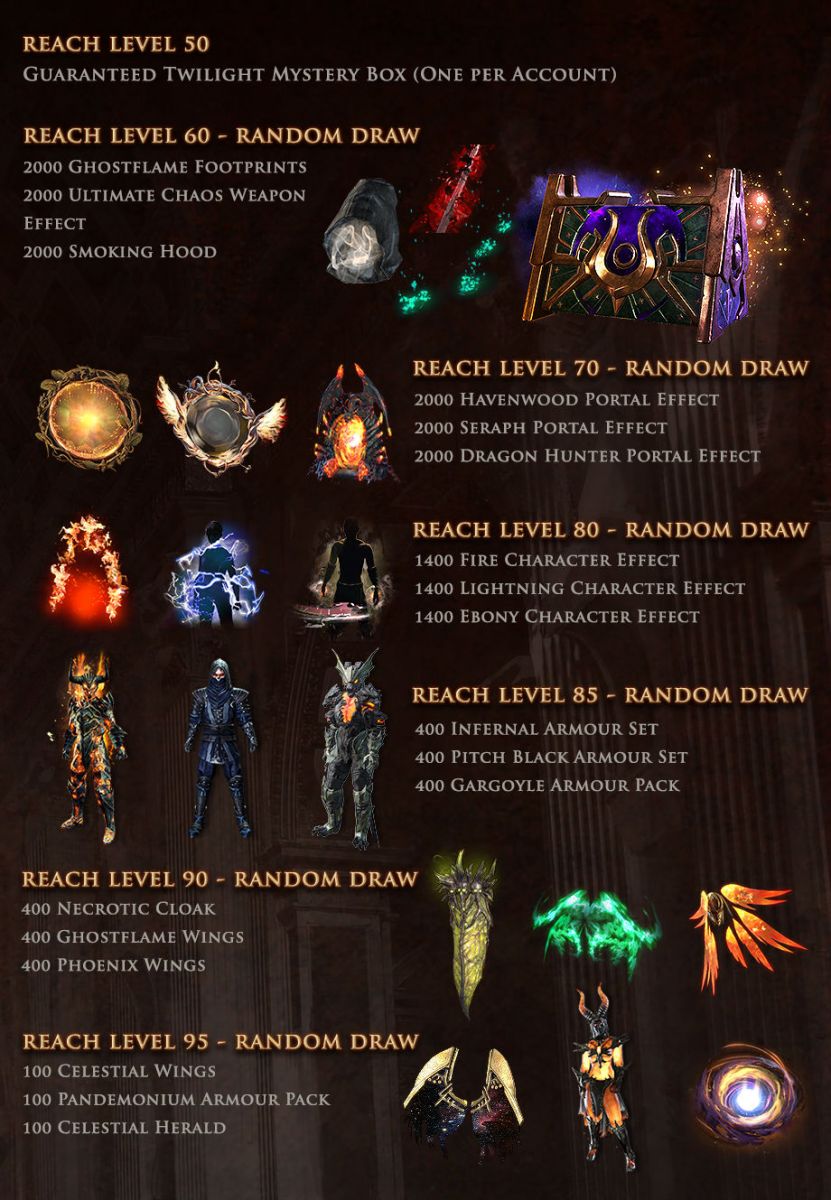 The microtransaction prizes are not awarded automatically based on meeting the level requirements. Prizes will be awarded at the end of the event. Leveling multiple characters in the same event will increase your chances of winning one of the randomly-drawn prizes.
Recommended Builds
PoE Flashback Necromancer Raise Spectre Witch Beginner Build
PoE Flashback Assassin Blade Vortex Shadow Starter Build
PoE Flashback Trickster Toxic Rain Shadow Starter Build
PoE Flashback Trickster Essence Drain Shadow Cheap Build
PoE Flashback Champion Earthshatter Duelist Starter Tank Build
PoE Flashback Champion Cyclone Duelist Starter Build
PoE Flashback Saboteur Ball Lightning Mine Shadow Endgame Build
Anyone are welcomed to redistribute, copy, quote, reference or perform content in this site, if and only if he/she attributed the work