Top 10 Most Popular Zones In Path Of Exile!
R4PG Game Store
Date: Sep/20/17 01:29:45
Views: 2442
We have had a lot of fun thanks to the guys at Grinding Gear Games, crunching the numbers and letting us know some of the stats about how people are playing Path Of Exile! On the POE forums, they have had a few lists of stats that they have taken from the Harbinger League and we must say that we find this kind of thing very interesting. Today we are looking at what are the most popular zones in Path Of Exile! Some time ago we introduced POE Top 10 Deadliest High Level Areas and POE Top 10 Deadliest Areas.
We love reading stuff like this about POE and if you are a huge fan of Path Of Exile then make sure you have a look here at R4PG.com where you can buy fast POE Items for low prices. The interesting thing about their list is that they said they did not count things like Aspirant's Plaza and any hideouts as this would not have been fair as they would have been too easy. But the top ten most popular zones are:
1. Oasis
2. Beach
3. Spider Forest
4. The Blood Aqueduct
5. Arid Lake
6. Jungle Valley
7. Dunes
8. The Crystal Veins
9. Racecourse
10. The Ravaged Square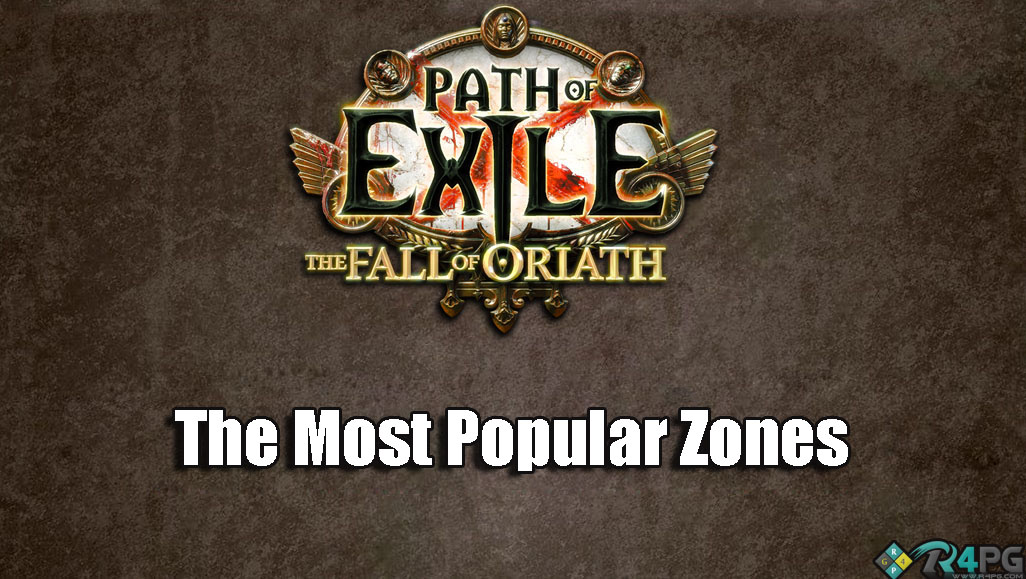 They did not give the exact number, but they did say that it was very close in regards to the amount of times these zones are run. To be fair, these are probably the first ten zones that do pop into your mind when you think about Path Of Exile.
Near the bottom of the top ten list are The Crystal Veins at number 8 and The Ravaged Square at number 10. What we find interesting about this is that while to many these are not the most exciting zones, they are zones, you have to go back to a few different times when you are playing the story so this is why they have clawed their way onto the bottom of the list.