Will You Join PoE May Flashback Event
R4PG Game Store
Date: May/04/18 01:22:23
Views: 3034
I think most of Path of Exile players have known the May Flashback Event, which would be an important event in May, and a lot of people will join this carnival. But have you guy have ever thought about a question: "Do you really need to join this May Flashback Event"?
While Bestiary League was furthered I've ever become before I've been unwilling to keep playing as I've just discovered it way too unexciting. I don't appear is the just one either as it's been rather difficult to sell things or perhaps have buyers reply back when attempting to purchase something. Many got bored so we appear to become struggling with a finish of league syndrome far earlier than normal.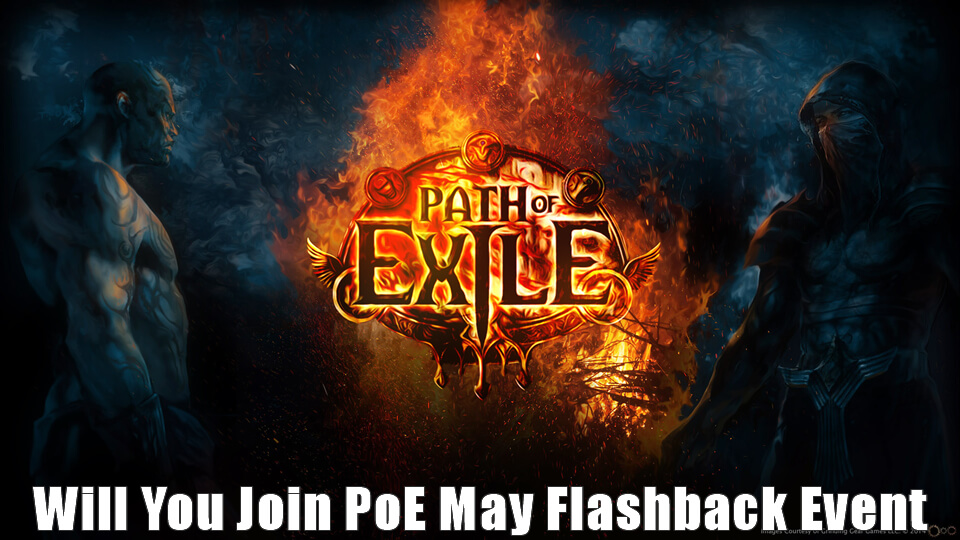 With this stated I made the decision to not gain levels a brand new required another week like I needed to. I simply couldn't move my wares despite deep discounting and undercut the marketplace so much. Meanwhile, the items I needed grew to become harder to locate and inflation on PoE Currency has not surprisingly been a contender I've not stored up well with. As a result, I enhance the white-colored flag like me now completed it.
I'll maintain following day doing my finish of league cleanup of banking space and removing any holding Alts that aren't used to possess. Most time there time between your finish of 1 league and the beginning of the following. As I still think It will likely be ending near 28th despite the fact that I've not found the data I love about this. They're also doing something rather interesting in May.
May Flashback Event


Time:
9 am Saturday, May 5th (NZT) - 10 am Tuesday, May 29th (NZT)
Prizes:
Reach Level 35 Sin And Innocence Mystery Box (one Per Account)
Reach Level 45 - Random Draw
500 Vampiric Footprints
500 Lightning Footprints
500 Gore Footprints
500 Necrotic Footprints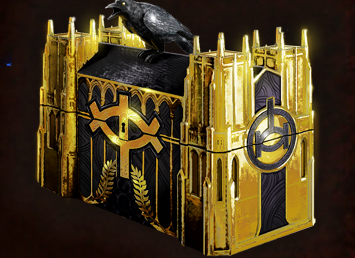 Reach Level 55 - Random Draw 500 Arctic Helmet
500 Infernal Helmet
500 Lightning Helmet
500 Ghostflame Helmet
500 Gore Helmet
Reach Level 65 - Random Draw
250 Daresso Portal
250 Kaom Portal
250 Gore Portal
250 Classic Purple Portal
Reach Level 75 - Random Draw
250 Hooded Cloak
250 Demon King Wings
250 Mana Wurm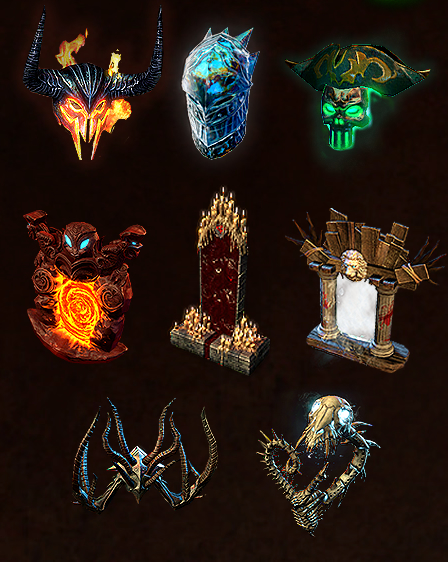 Reach Level 85 - Random Draw
250 Raven Wings
250 Arctic Wings
250 Infernal Wings
Reach Level 95 - Random Draw
250 Bear Armour Pack
250 Lunaris Armour Pack
250 Bleached Demon King Armour Pack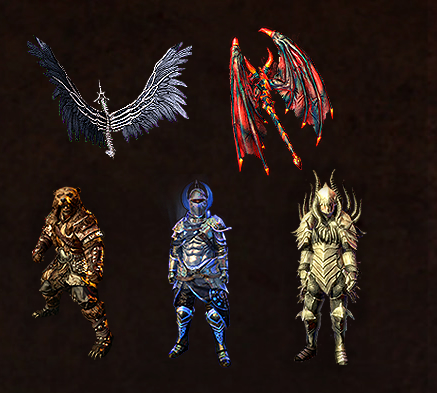 Rather of Grinding Gear Games (GGG) ending the league and getting a couple of race occasions prior to the next. They for now at least seem to be doing one primary event which will run alongside Bestiary too.
It starts on May 5th at their local time and ends on May 29. When the new league starts on June first which will centrally be interesting. It's being known as a flashback event that is great typically. While they're also including Bestiary inside it of course incorporated within the zone. Each zone can also get three other leagues happening with a few limits with zones altering every hour.
Along with Bestiary will be:
Ambush
Abyss
Anarchy
Beyond
Bloodlines
Breach
Harbinger
Invasion
Nemesis
Perandus
Torment
That's a number of these! I simply wish Bestiary wasn't taking on among the four slots. I suppose they would like to give people the chance to acquire some Challenges the only real catch is things happening won't continue. They're a minimum of giving players a good period of time along with a fresh economy with active players inside it. While league specifies unique won't be shedding directly they a minimum of aren't causing this to be avoided event which means you keep anything you got by the finish from it.
I'm personally searching toward: Abyss (I simply love the auto technician from it and it'll be interesting to determine so what can drop), Harbinger (that one league Irrrve never got time to experience much and that I been craving seeing it again), Perandus (ok, and so I just loving looting all of the coins and chests wishing to locate something nice to purchase together), Breach (I simply love the mass spawning of creatures and just how Rippy it may be together with currency drops).
Ones I'm not necessarily searching toward being
Bestiary
(disappear we're tired of you--- shoo), and Torment (I've always hated the ghosts.)
Anything else I either didn't remember about they're about or never done them. In either case, this is an enjoyable and fascinating event. I've even previously won a few random drawing from occasions that are always awesome to occur. I'd love to win a portal skin but you need to achieve a minimum of level 65 to become joined into that random drawing. I've didn't have an amount 95 character same goes with I would like to possess a free armor pack I doubt I'll allow it to be sufficient o enter that certain.
That's my opinions on this event, I don't know whether you guys want to take part in this Flashback Event. I think I can reach Level 65 very soon, but it's impossible