Path Of Exile 3.2 Bestiary League and Upcoming Changes
R4PG Game Store
Date: Feb/24/18 00:56:17
Views: 5940
In this land, knowledge is strength.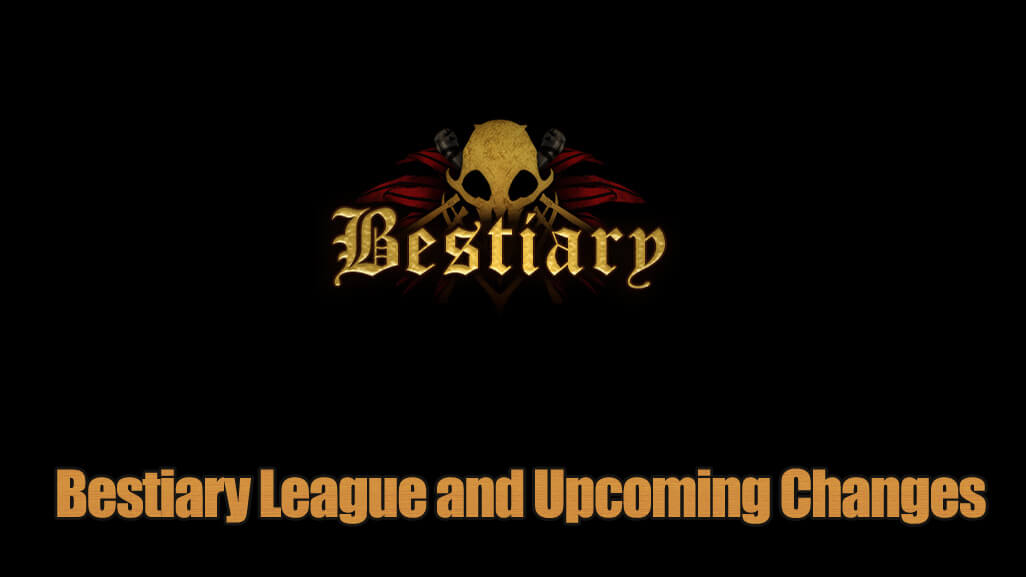 All right, everyone, Grinding Gear Games just dropped some new details about 3.2, so let's dig in and discuss the future of Path of Exile. Are you ready to enjoy the Bestiary League? From March 2nd there will be one types of coupons (5% OFF discount code: R4PG05) available for all of you to buy cheap poe orbs, poe currency or more path of exile products on R4PG. Learn full details and keep the necessary information in mind.
The Bestiary League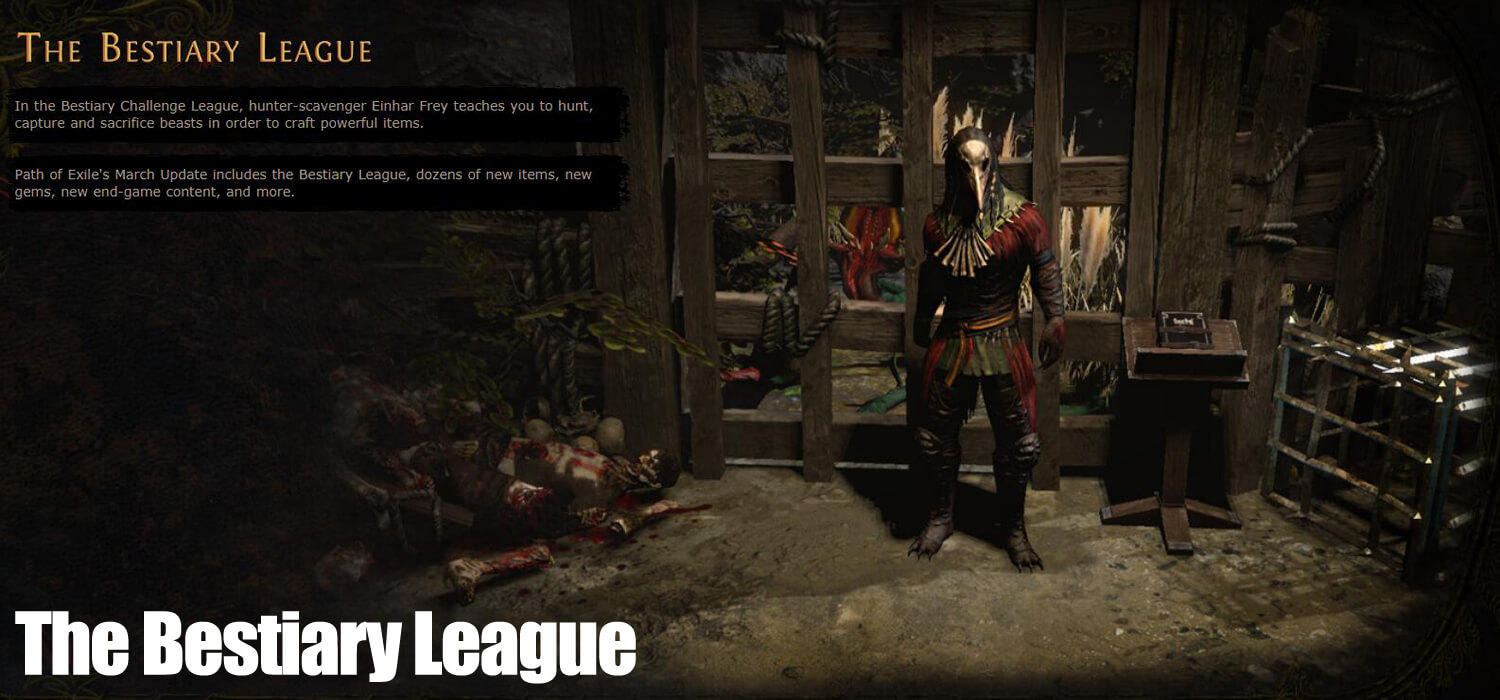 The new Bestiary Challenge League will be coming our way on March 2nd. On this new league, we'll be taught how to haunt, capture, and sacrifice beasts in order to craft new powerful items in the game. Einhar will act as your guide as you expand your Bestiary and capture dangerous beasts throughout the game.
Populate your Menagerie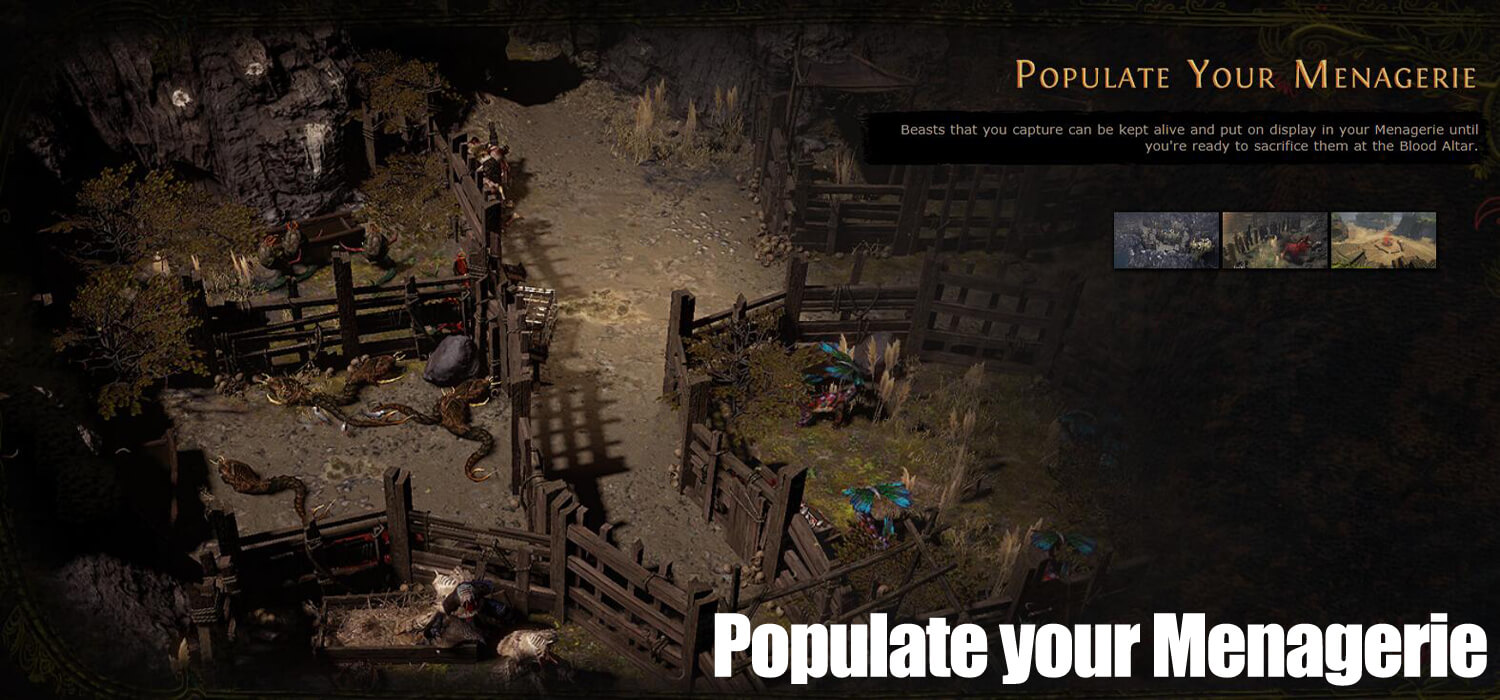 You have the option to keep the beast that you capture alive, and keep on displaying your Menagerie until you're ready to sacrifice them at the Blood Altar. When you sacrifice your beasts at the Blood Altar, you'll be able to create and modify items. The rarer the beast you capture and sacrifice, the most powerful the items can become.
Defeat the Spirit Beasts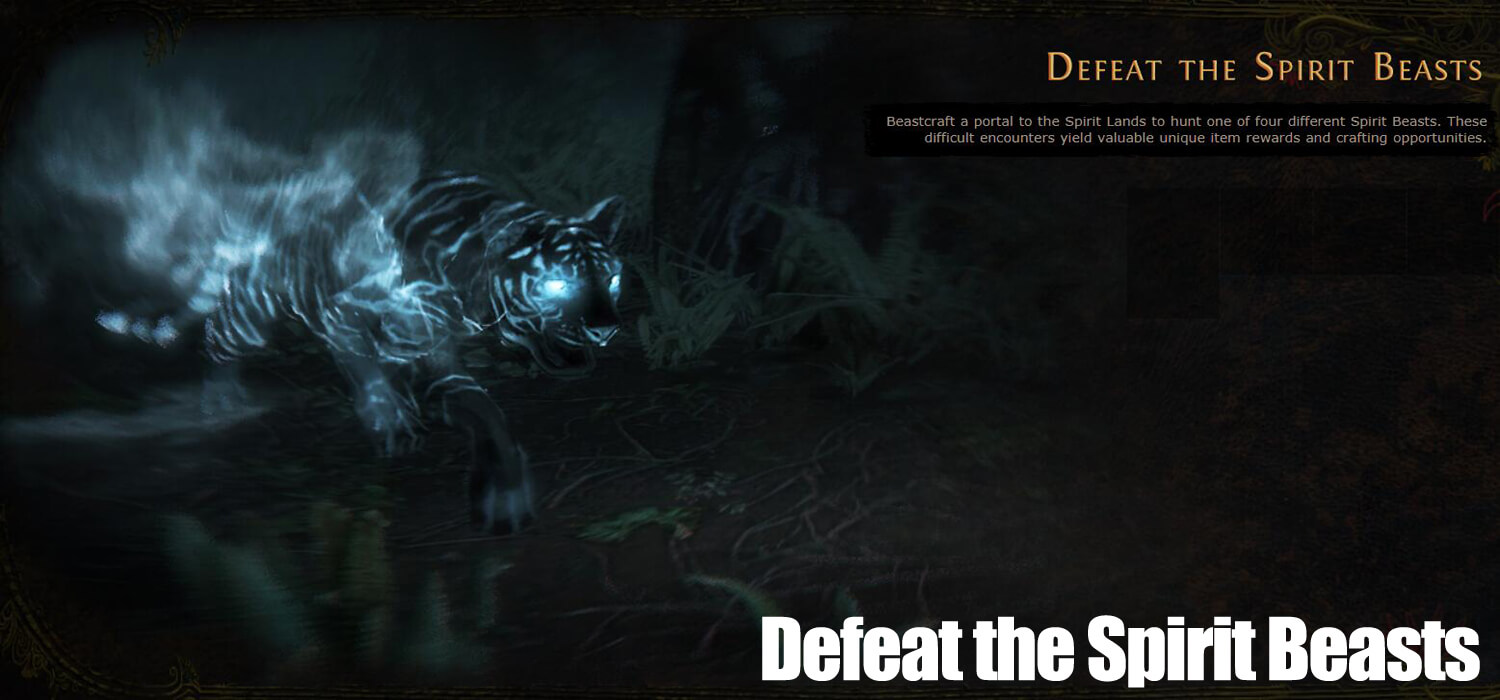 Also introduced to Grinding Gear Games's new Safari Land expansion, are spirit beasts. Defeat up to four different types of beasts to obtain new unique item rewards and crafting opportunities. What are you thoughts out there on this one, everyone? Are you excited about the new league, or are you a bit apprehensive about this new game mechanic? Is this going to change the face of crafting as we know it, or is it just a temporary addition to Path of Exile?
The Uber Elder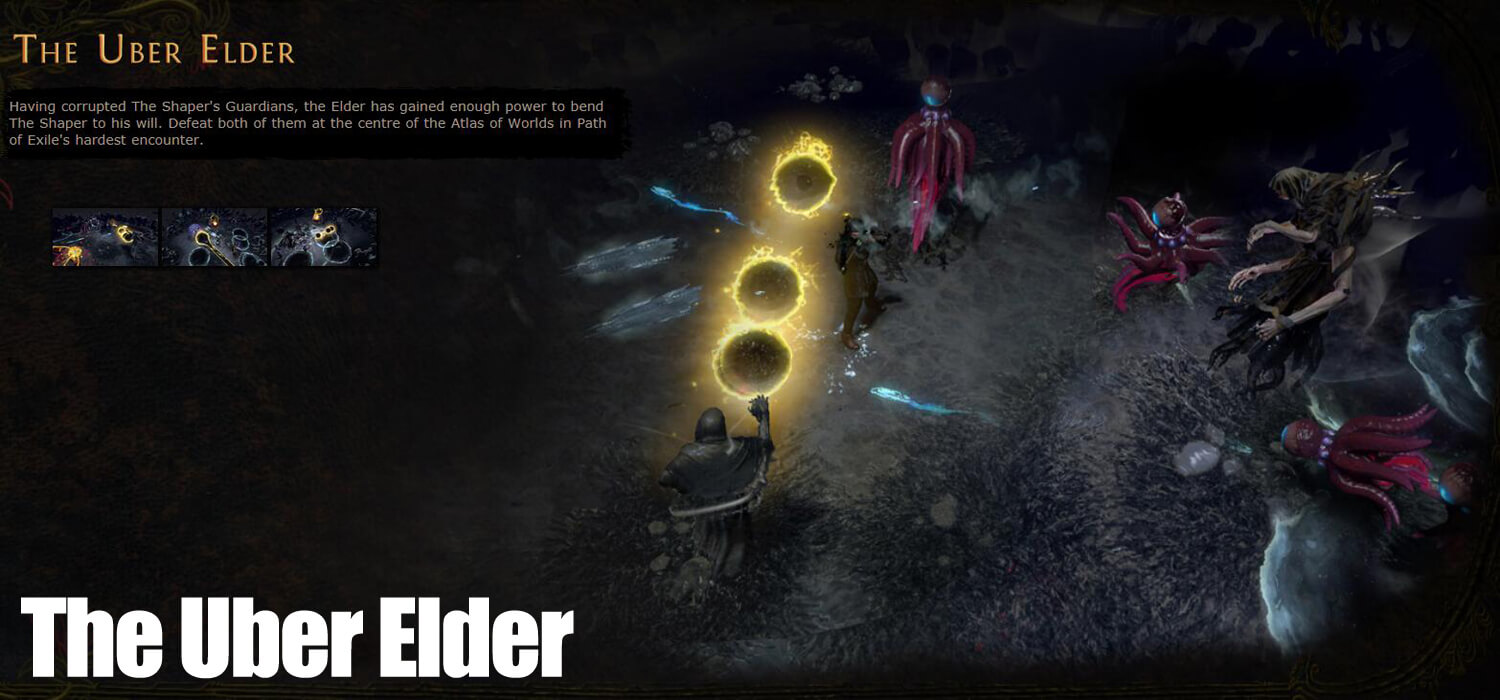 This is probably the most exciting addition to POE 3.2, and that's the introduction of the Uber Elder. As if facing a Red Tear Elder or Shaper wasn't tough enough, now you have both of them thrown at you at the same time. I'm hoping this results on a guaranteed mirror drop or something insane, because I can't imagine many builds in the current meta being able to hand both of these assholes at the same time. I'm very curious to how this is going to play out.
Revamped Ascendancy Classes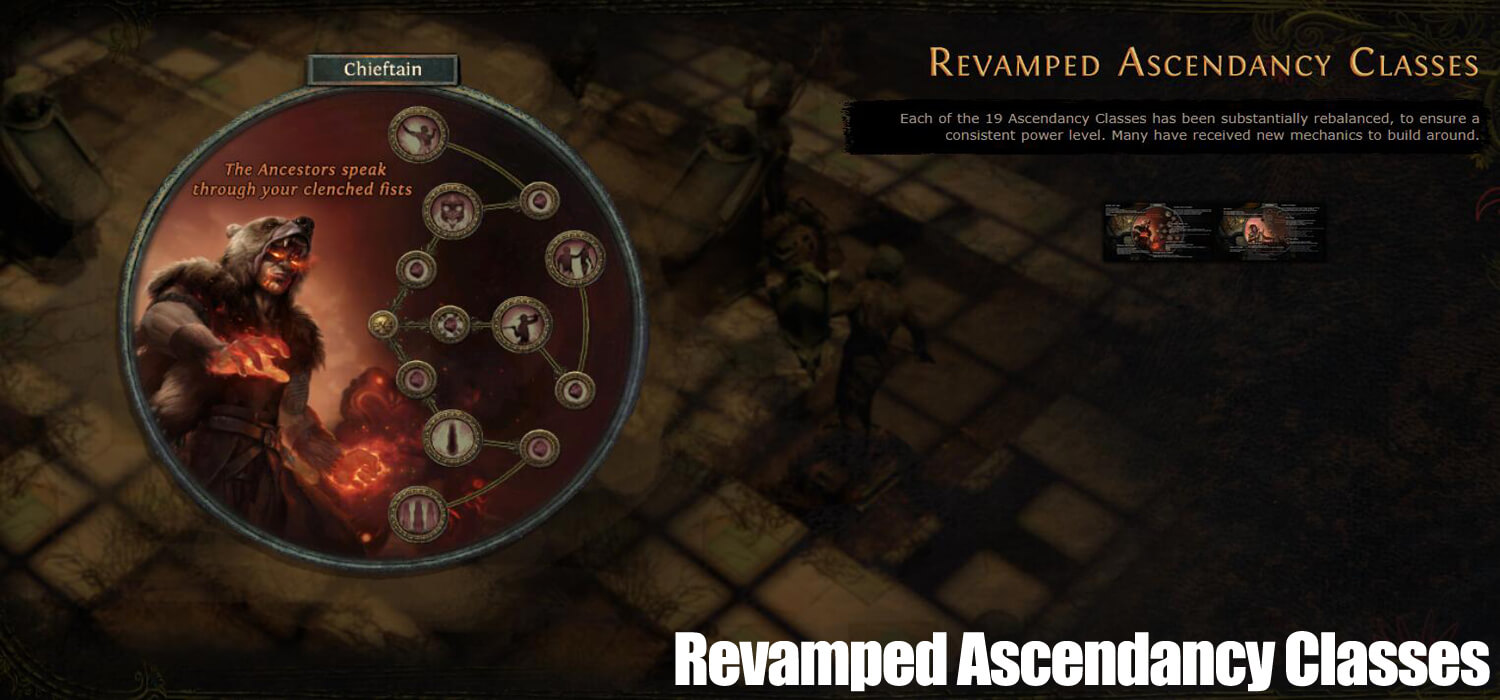 And here is the one I'm most terrified about: Revamped Ascendancy Classes. Grinding Gear Games has substantially rebalanced each of the 19 ascendancy classes to ensure a consistent power level. Are the days of having to go full Berserker mode to achieve maximum DPS over? Doesn't seem like it with the new updated screenshot of the Berserker Ascendancy. The new rage mechanics seems like it could be a lot of fun, though.
Is this going to cripple more builds that players have come to love and joy, or is this going to enable builds that have previously been (inaudible) to the ground from GGG's balance team? Time will tell. But another one of GGG's infamous rebalances could make or break the game for a lot of folks already frustrated and on the edge with Path of Exile. I'm counting on you, Grinding Gear Games. We are counting on you, Grinding Gear Games.
Three New Gems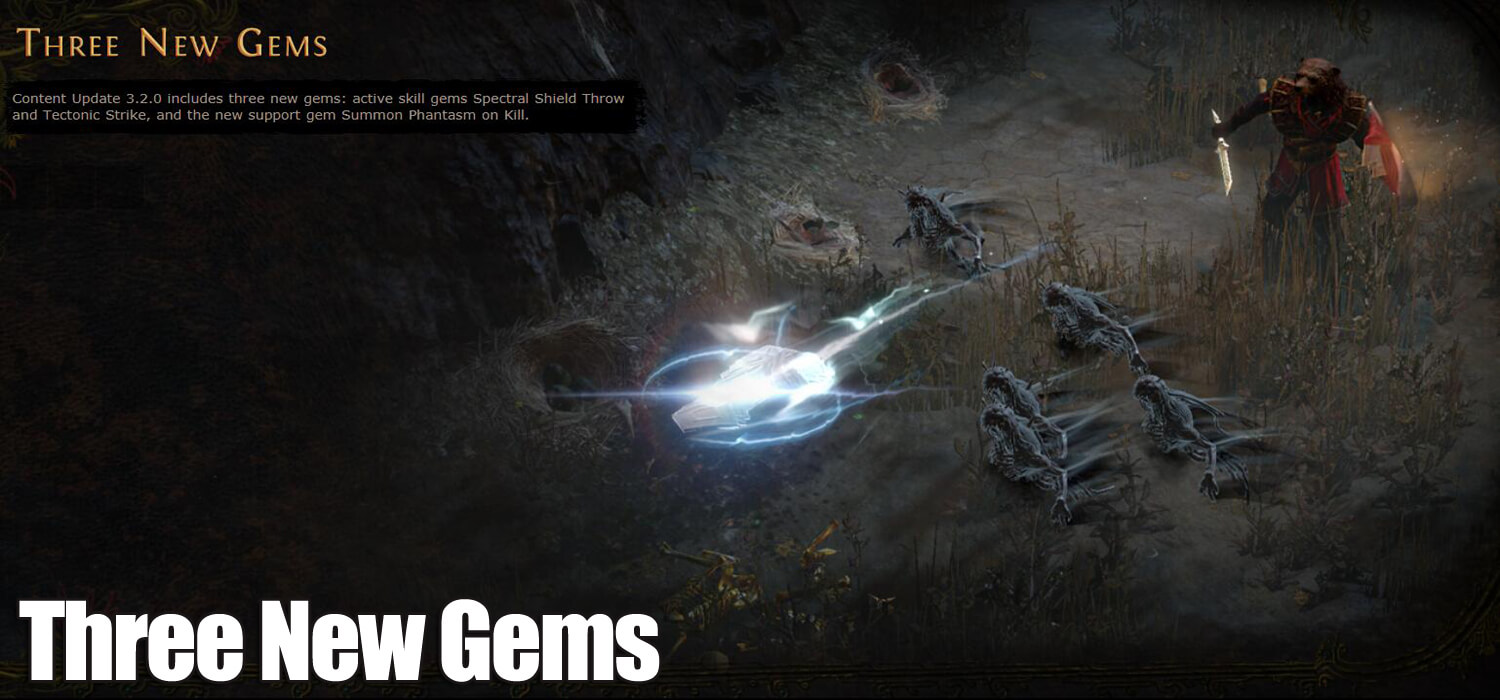 And as for the rest, we're getting three new gems, dozens of fated uniques, divination cards, and even a new quest in act 10. Let's not forget about that Elder Orb that upgrades any map to a T16. T16 Gorge?
There's going to be so much to cover over the coming weeks, especially as Grinding Gear Games reveals more info to us. Keep it here for everything Path of Exile. Are you guys excited, skeptical, concerned, or all the above? Let me know in the comments below. If having any questions to buy cheap POE Exalted Orb or POE Chaos Orb, you can ask for help from our 24/7 live help or on our official Twitter. Thanks as always for the continued support.