Path Of Exile War For The Atlas Xbox One and POE 3.2 Timeline
R4PG Game Store
Date: Dec/16/17 02:01:42
Views: 5683
While War For The Atlas has only been with us for around a week now, we know that many of the people who are coming here to buy POE currency are wondering what Grinding Gear Games have in store for us next. Well thanks to a blog post, we have a little bit of an idea.
The blog post mentions how that GGG will be taking a little time off over the holidays, but the next big Path Of Exile update 3.2.0 is scheduled for March 2018. With how awesome War For The Atlas has been, we are interested to see what they have in store next. Of course there is the Xbox One version of POE that still needs to get War For The Atlas and it appears that GGG is still hoping to hit either the 22nd or the 29th of December (but there is a rumor it could be the first week of 2018) so hopefully Xbox One players will be able to get in on it soon. Also speaking of Xbox One, we have heard that the Xbox One X is running Path Of Exile far better than the Xbox One S or original Xbox One.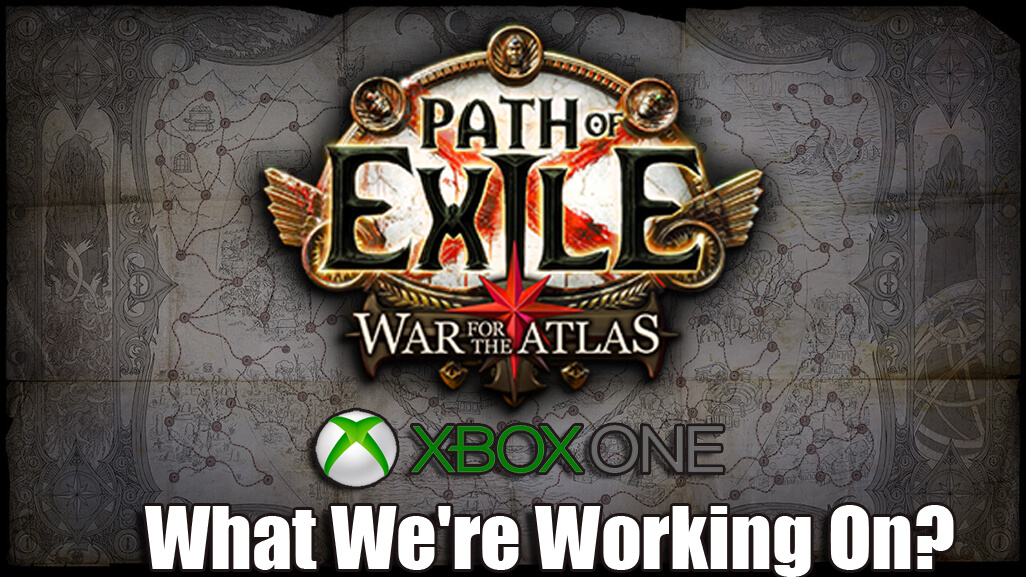 Apart from the talk of the next big update in March, they are working on lots of little fixes such as fixes to certain parts of the UI, certain spells not working right (Spell Echo and Multistrike) invulnerable monsters, drop improvements and many more. There is a full list over at the official Path Of Exile forums and from what we can tell all these little fixes will help make the overall game experience better.
We are not even close to being done with War For The Atlas, but we are very excited for what the future holds for Path Of Exile. Thanks for reading and be sure to have a look at our Hot Sale where you can buy POE xbox currency and save yourself some serious money!