Path Of Exile War For The Atlas Coming Soon
R4PG Game Store
Date: Nov/21/17 00:35:00
Views: 3400
We have made sure that we are the best place to buy POE currency for quite some time now. However we are just as big fans of the game as you are and recently the people at Grinding Gear Games announced War For The Atlas, the latest saga in the Path Of Exile story and we could not be any more excited for this and today we are looking at what Path Of Exile War For The Atlas is all about. War For The Atlas 3.1 Will be officially released on December 8.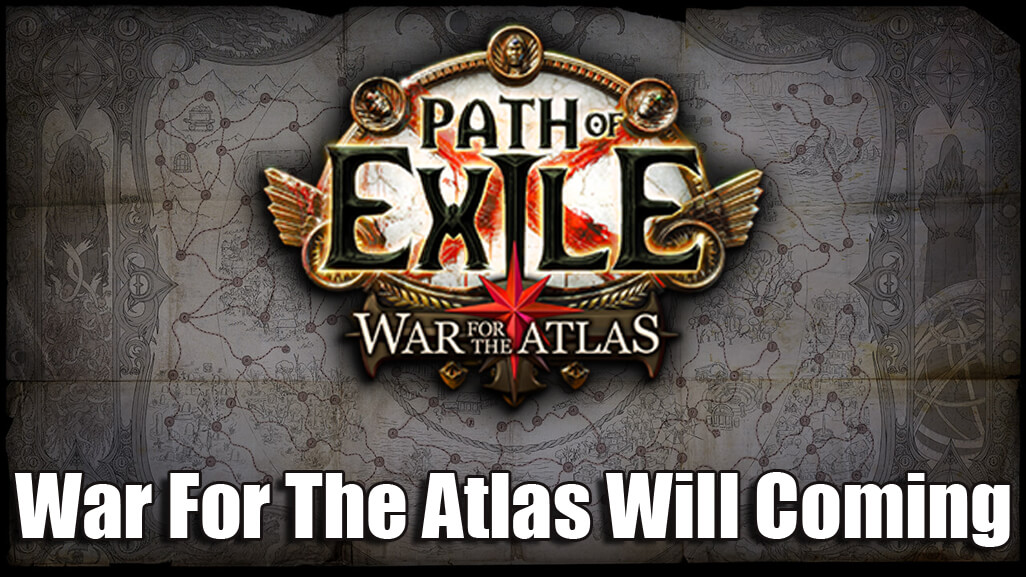 Story Driven Action
Many of us love the lore of Path Of Exile and the story in War For The Atlas sounds pretty cool. There is an all out war between the forces of The Shaper and a new force called, The Elder. Your character is caught in the middle of this conflict and from there will have to take on a ton of quests, raid a bunch of dungeons and do all they can to survive.
The Elder Sounds Awesome
The Elder sounds like it could be the best entity in the history of Path Of Exile so far and we are sure many of your will be looking to buy POE orbs to make sure you have enough orbs! It is not just The Elder that sounds cool, but the fact he can consume The Shapers creations and turn them into his own twisted Elder Guardians that are going to be super tough to defeat.
Lots Of New Maps To Play On
One of the cool things about this conflict between The Shaper and The Elder is the destruction of the maps! We will now have 32 new maps to play on, maps that are war torn hell lands that are in decay as a result of this conflict. With a ton of paths, enemies, and quests to take part in. These 32 maps are going to keep all of us Path Of Exile players busy for quite some time. We are actually very impressed that GGG has put so many new maps in Path OF Exile War For The Atlas.
Amazing New Items
We are sure that many people will be looking to buy POE items when they see all of the amazing loot. There are Shaped and Elder items that are going to be introduced as part of War For The Atlas. The Beast Skewer Vaal Blade and the Mind Brow Hurbis Circlet are just two of these items that have caught our eye. We do not know all the details on these just yet, but we do know that GGG has said these Shaped and Elder items will have properties that are unusual.
Ten New Gems
Grinding Gear Games have also announced that ten new gems are going to be part of War For The Atlas. Not all of them have been announced yet, but a couple that we feel seem really cool are Storm Barrier Support and Spell Cascade Support. Any time new gems are added to the game is cool!
New Unique Items
As you would probably expect there is a whole host of new items coming in Path Of Exile War For The Atlas. So far we know that there is going to be 50 new unique items added, but one of the things that sound really cool is that Grinding Gear Games have actually used designs from the POE community for many of these new unique items so we cannot wait to check them out.
We would love to know what you guys think of Path Of Exile War For The Atlas in the comments below. Also, make sure you buy POE currency while all orbs are part of our Hot Sale!!!!