Upcoming Unique Items In Path Of Exile 3.1.0
R4PG Game Store
Date: Nov/10/17 01:13:08
Views: 7035
Thanks to all you fellow Path Of Exile fans who have been coming here to we love being able to offer you guys POE Orbs at such a low price. But today in our blog we are looking at some of the cool upcoming unique items that are coming in Path Of Exile. We introduced these Unique Items when POE 3.0 the Fall Of Oriath is released.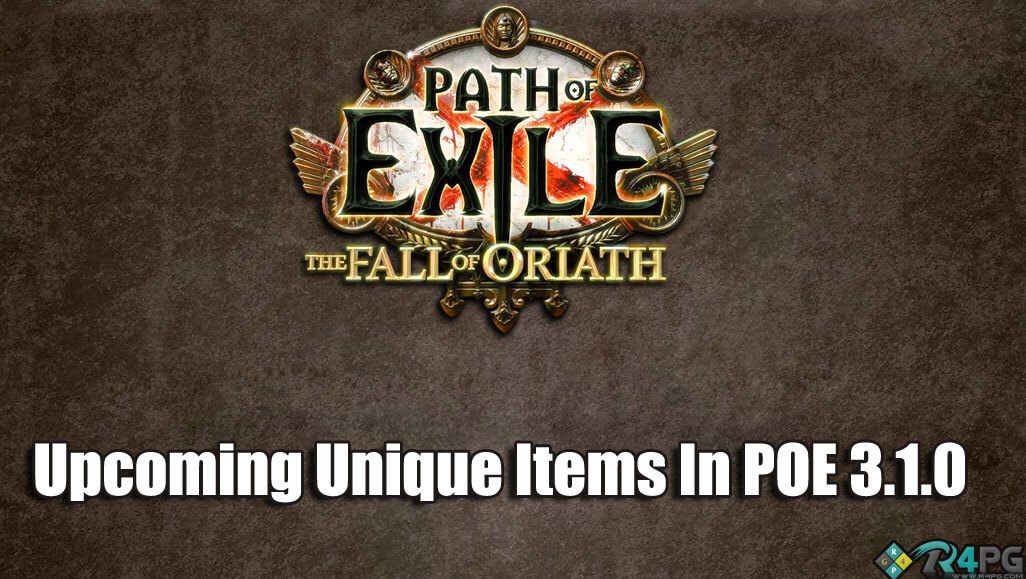 Stormcharger:
What we like about Stormcharger is that they are first of all a killer pair of books. But GGG has said that if your build is based on lightning that Stormcharger has a lot more to offer you offensively, but they do not have much in the way of defense. We think that these boots sound pretty darn interesting and will most likely give them a try.
Wraithlord:
When you read the Wraithlord description, you realize that this is another thing that is more about offense than defense and we are cool with that. At level 34 you will get a thousand extra life for your specters which if you are all about summoning minions is pretty awesome. The way minions get their health back is sure to make this something that is useful at higher levels when you need their help more.
Giantsbane:
These gloves or if you prefer gauntlets look really bad ass! From what we have read these do not look like they will be a long term kind of thing, but in the first 30 levels or so they appear like they could do some very good damage. GGG specifically mention this if you are playing as a strength based projectile attacker.
Of course, these three items are not the only new uniques that are coming in Path Of Exile 3.1.0, but they are the ones that caught our eye. Make sure you check out the official POE site if you want the full list and be sure to come to us if you need to buy poe currency.