GGG Introduce New Path Of Exile Trading Site
R4PG Game Store
Date: Nov/04/17 01:30:03
Views: 2443
With POE getting an update recently and the game being released for Xbox One. We have noticed a lot more people taking advantage of our cheap Path Of Exile Currency. While most of us love the game the way it is the trading systems has often come under scrutiny for the way it is organized. Well, Grinding Gear Games has listened and they have introduced a new Path Of Exile Trading Site which we feel is sure to be great for some players. We are also a poe currency trading site, you can buy/sell currency on r4pg.com/path-of-exile. As for How to Use The Trade Board In POE Xbox One please check.
It is worth noting right away that the actual process of trading is not going to change at all. Which may be a bit disappointing for some of you. But the point of this new site is to make finding what you are looking for much easier. They have introduced a bunch of new filters which should make finding something specific much easier for you.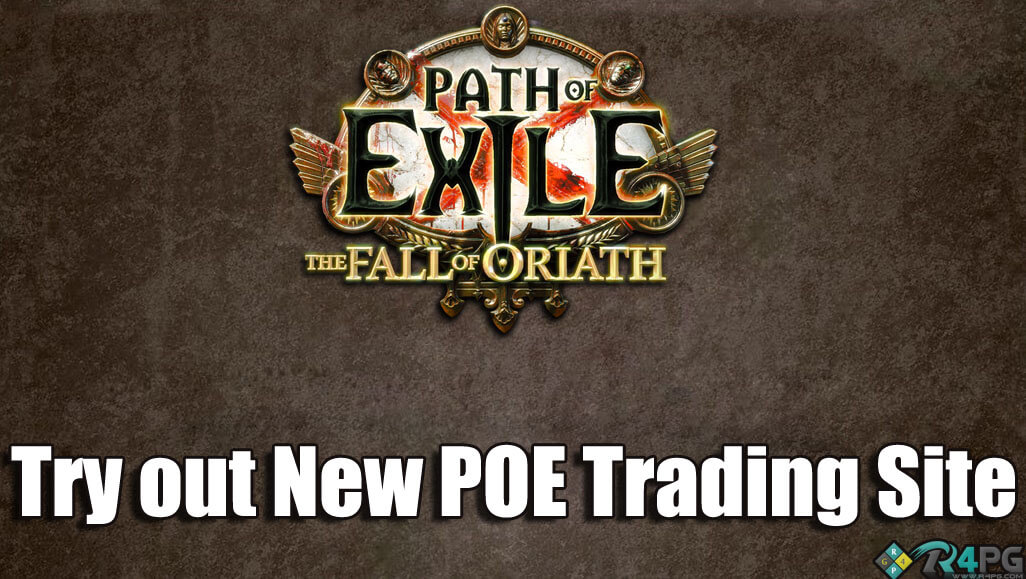 The new trading site is going to be able to provide automatic support for any new unique items and mods that pop up in the league so there will be no waiting around to buy cool new stuff that is added to the game.
One thing that sounds cool is the live searches which will notify you of items that may interest you when they are listed by other players. We think this is really neat and a way that some players might even find some stuff they never even knew they wanted!
We think that this is a step in the right direction for Path Of Exile and anything that makes finding the items you want easier is great in our book. Let us know what you think of the new Trading Site and be sure to take a look at our Path Of Exile Items Hot Sale where POE Orbs are super cheap!